"A beautiful reply from the Duchess of York for Beatrice and Edo wedding. Love the photo. Thanks Sarah," the post on Instagram read.
Meanwhile, the picture was accompanied by a thank you note from the mother of the bride, who gushed over her daughter and new son-in-law.
"Thank you so much for your amazingly caring and supportive messages for Beatrice and Edo's future happiness," the message to the lucky fan read. "It was a glorious day; the sun smiled down on them. We were all delighted to be able to come together and celebrate their love for one another. Beatrice looked stunning and Edo handsome – their love shone through."
She added: "We are so happy to welcome Edo into our family and thank him for his love and devotion to Beatrice. Thank you for many years of kindness and loyalty."
The post on social media received much attention with fellow royal fans commenting on how beautiful Beatrice looked on her wedding day and how kind it was of the duchess to take the time to write back.
"Beautiful, exquisite, trusting and and in love with each other," @christinepunnett wrote on the post. "Best wished for a happy and committed future together."
While hrh_royal_replies said: "Wow so kind of her to send a never seen before photo! Now I cannot wait for mine to come." And @theduchessofwonderful added: "What a beautiful card from Sarah, she really knows how to send the sweetest thank you's."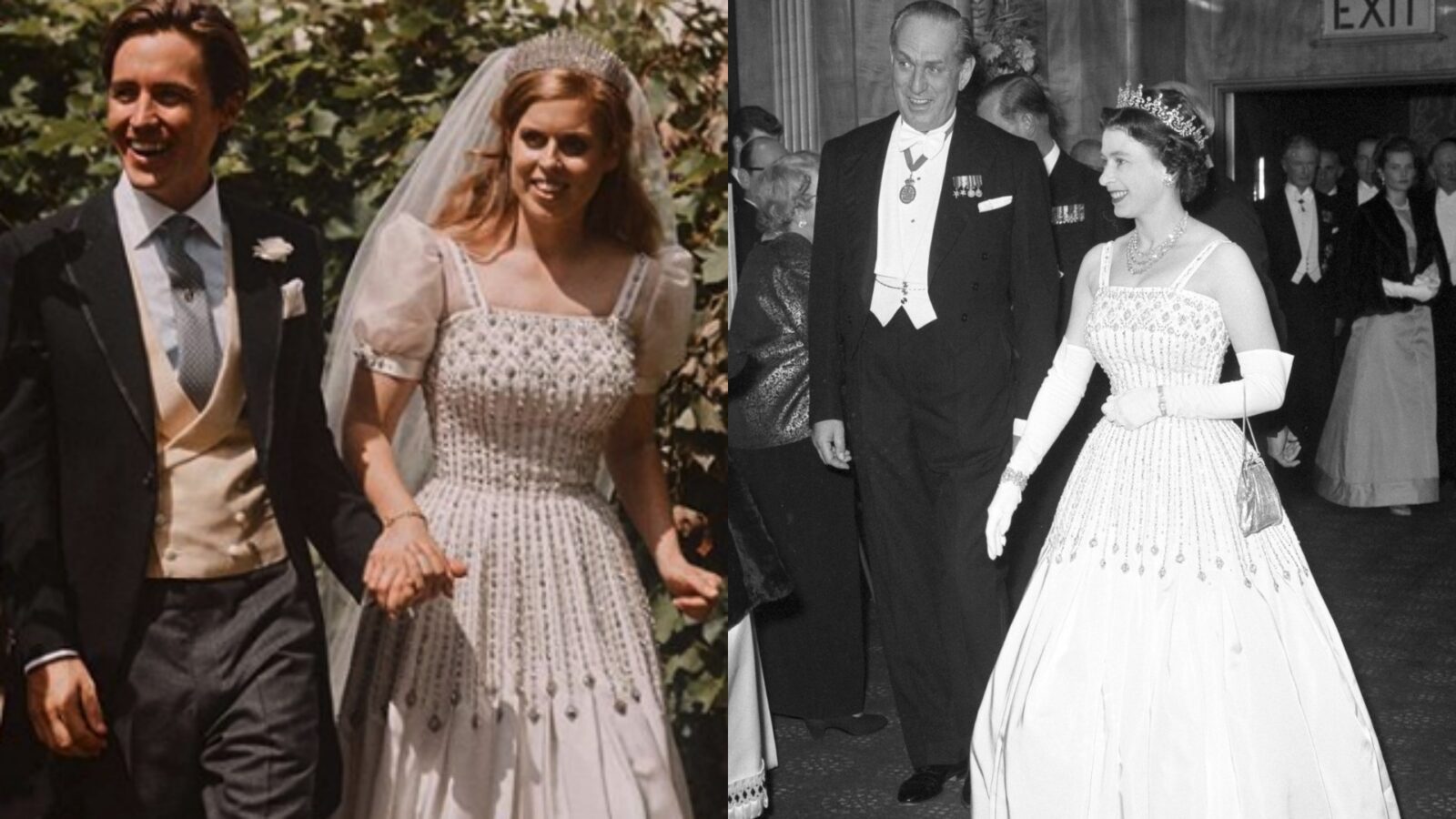 Beatrice married Edo quietly on the grounds of Windsor Castle in July this year, but it was her beautiful vintage wedding gown that really stole the show. The 32-year-old borrowed a dress from her grandmother the Queen. However, the royal bride remodelled the dress to her liking by adding sheer sleeves and changing the skirt. The Norman Hartnell dress was first worn by Her Majesty in 1961 at a State Dinner in Rome. The Queen also wore the dress again to the London premiere of the film Lawrence of Arabia in 1962.
Last month the princess' stunning vintage gown was put on display at Windsor Castle, giving fans the chance to get a glimpse of the dress. Beatrice was pictured admiring her dress exhibit, which also featured her recycled Valentino shoes and a replica of her bridal bouquet.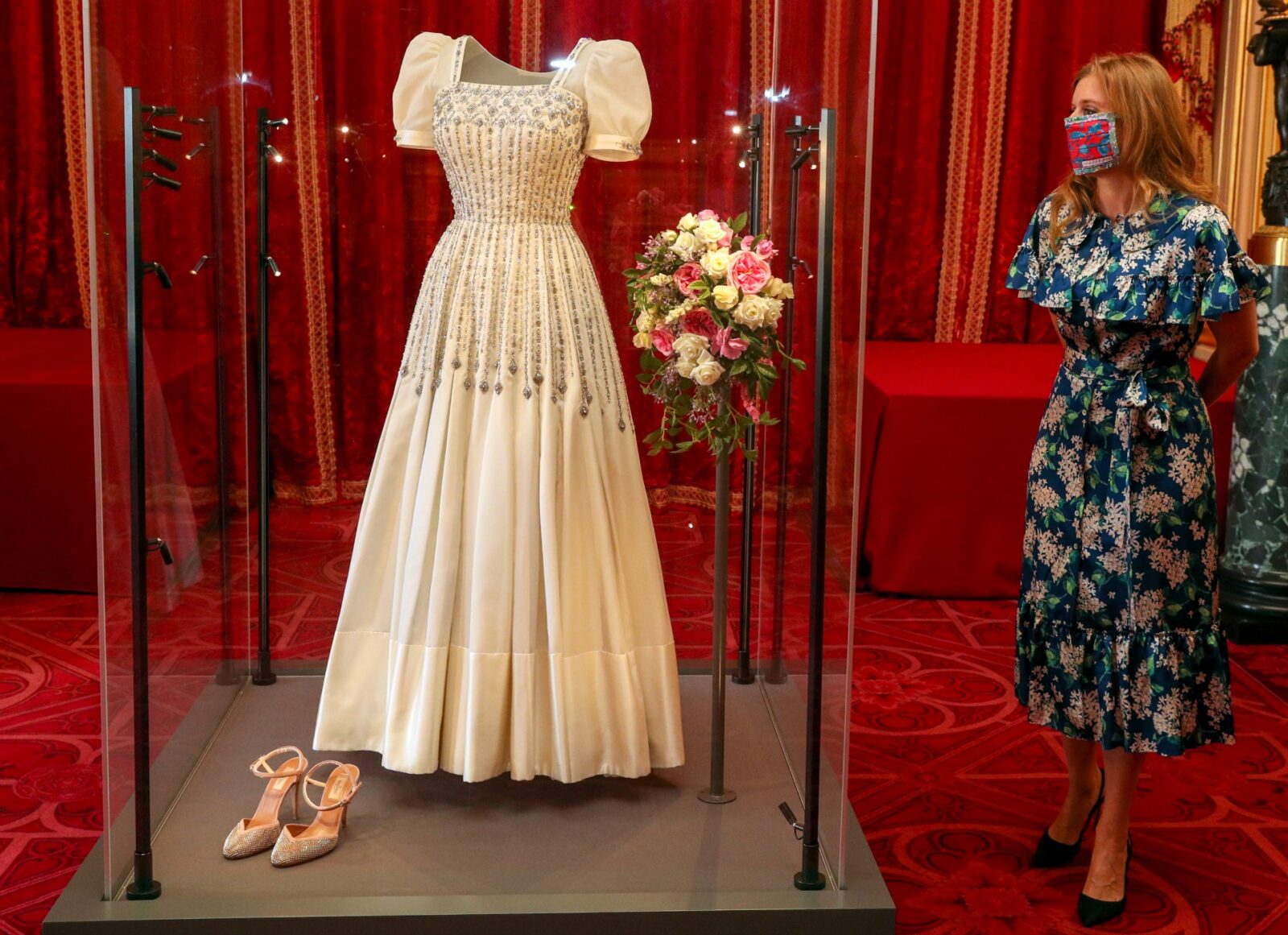 According to Hello! magazine, Caroline de Guitau, curator of the exhibition who hosted the visit said: "It was a really lovely moment for her to be reunited with her dress and to be able to see it as part of the display in the state dining room."
"She seemed really, really happy and we talked about the history of the dress and its wearing by the Queen and the alternations that were made to turn it into a wedding dress."