The 13-month-old was overwhelmed by everything going on and delighted onlookers with a series of hilarious facial expressions.
He was carried by both Prince William and Duchess Catherine and pointed up in the sky in amazement as the Royal Airforce and Red Arrows let off a spectacularly vibrant vapour trail of red, white and blue.
Read more: William and Catherine share unseen photos of Louis ahead of first birthday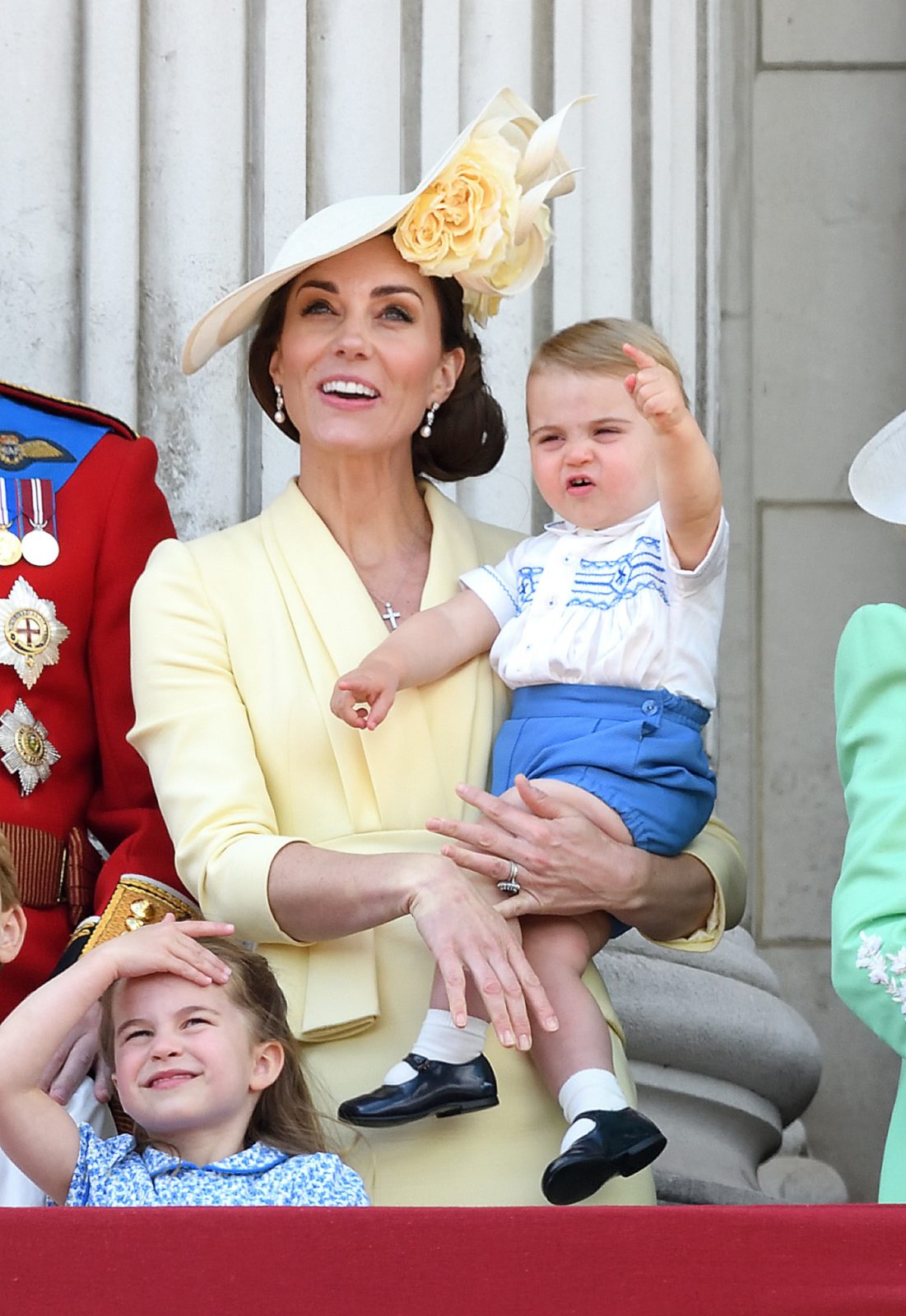 At other times he looked a bit baffled by the events but whenever impressed, began clapping. Perhaps the biggest highlight was when the event finished and the royal family was waving to the crowds.
Little Louis' hysterical wave sent his parents into fits of laughter.
Louis also paid a special tribute to uncle Prince Harry for his first. The tot wore an adorable blue and white outfit which was first worn decades before by Prince Harry at one of his first Trooping the Colour events in 1986.
Vintage photos show a young Prince Harry cuddling up to Princess Anne on the balcony as a glowing Princess Diana watched on from close by.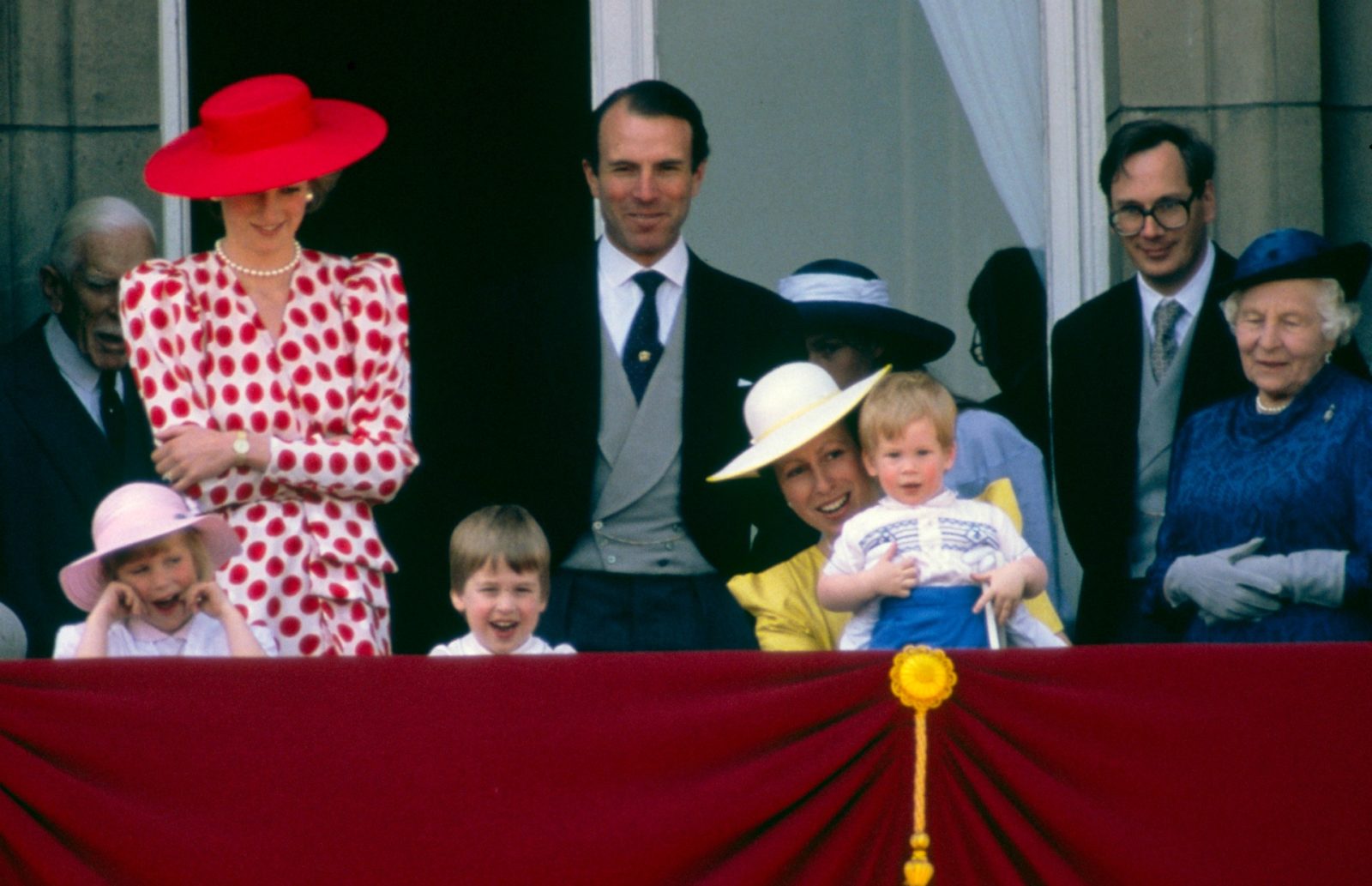 Prince Louis was joined by his older siblings Prince George and Princess Charlotte – who both stood proudly at the front of the balcony and also watched on in amazement.
It was a much better year for four-year-old Charlotte, who took a tumble at last year's event. Duchess Catherine's motherly instincts quickly kicked in and as she tried to comfort her visibly distraught daughter. Viewers at home last year noticed the little royal leaning over the balcony for a closer look when she appeared to lose her balance and slip.
Read more: Stunning Meghan returns for first public appearance since birth of Archie
Almost instantly, the Duchess of Cambridge scooped up her daughter and comforted her until she stopped crying.
Trooping the Colour originated from traditional preparations for battle and has commemorated the birthday of the sovereign for more than 250 years. The event is performed by regiments of the British and Commonwealth armies for the Queen's birthday parade, allowing them to pay a personal tribute to the monarch.
More than 400 parading soldiers, 200 horses and 400 musicians came together on Horse Guards Parade in London for this year's festivities and a 41-gun salute fired by The King's Troop for the parades conclusion.
Are you a fan of Prince Louis? Do you have any grandchildren around his age?