"It's my honour, believe me, thank you very much," he then added.
Speaking after the ceremony, Mr Cuthbert reportedly complimented Trump – admitting he was surprised with how well he came across.
According to The Sun, he added: "He surprised me, when you see someone on the TV but he seemed different, he seemed one of the boys.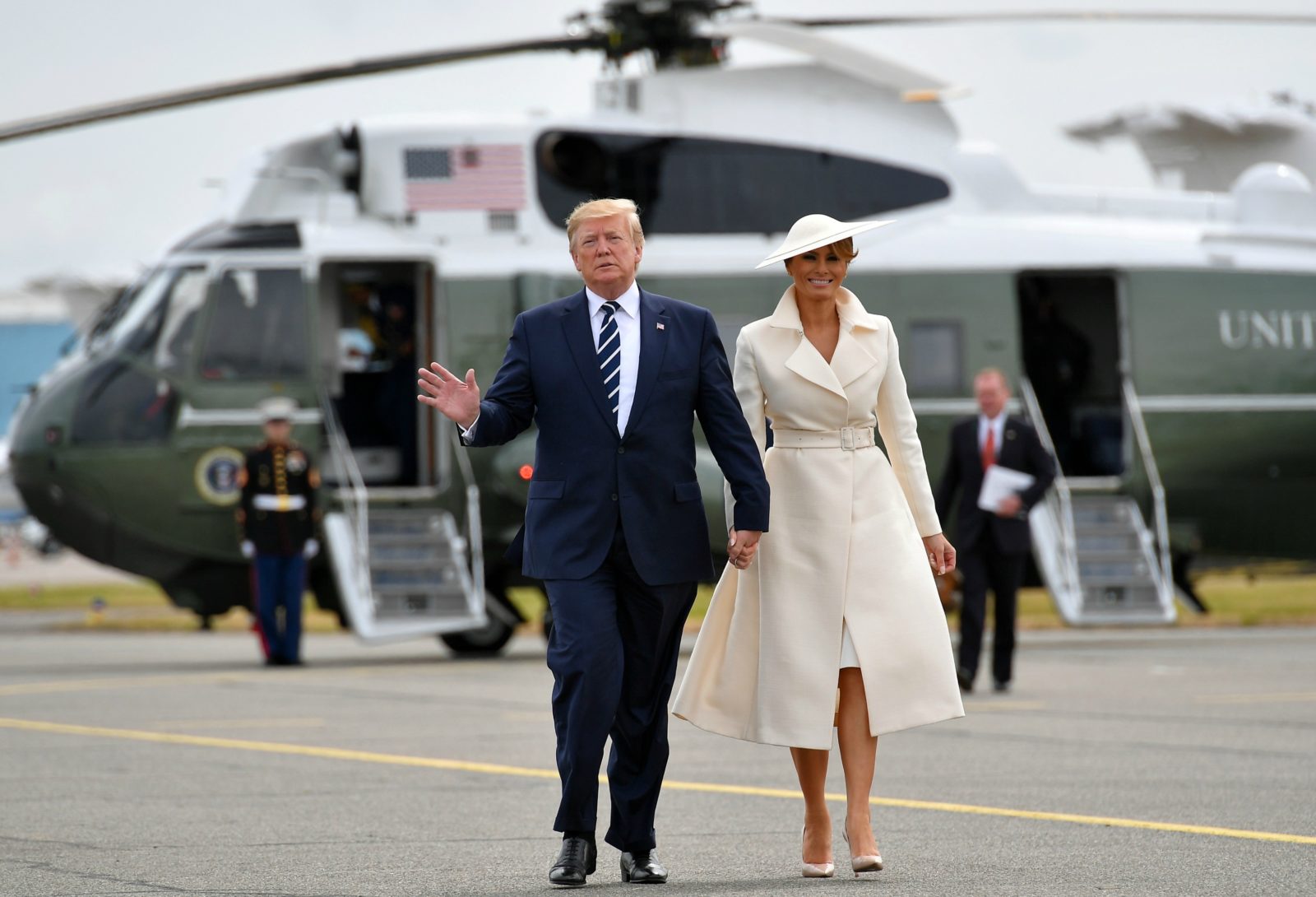 "His wife was very pleasant as well."
The D-Day ceremony was held to remember the thousands of troops that stormed the beaches in World War Two.
Dressing stylishly for the occasion, Melania opted for a white dress under an elegant below-the-knee cream coat which clinched in at the waist with a matching belt. She coupled the outfit with a matching hat.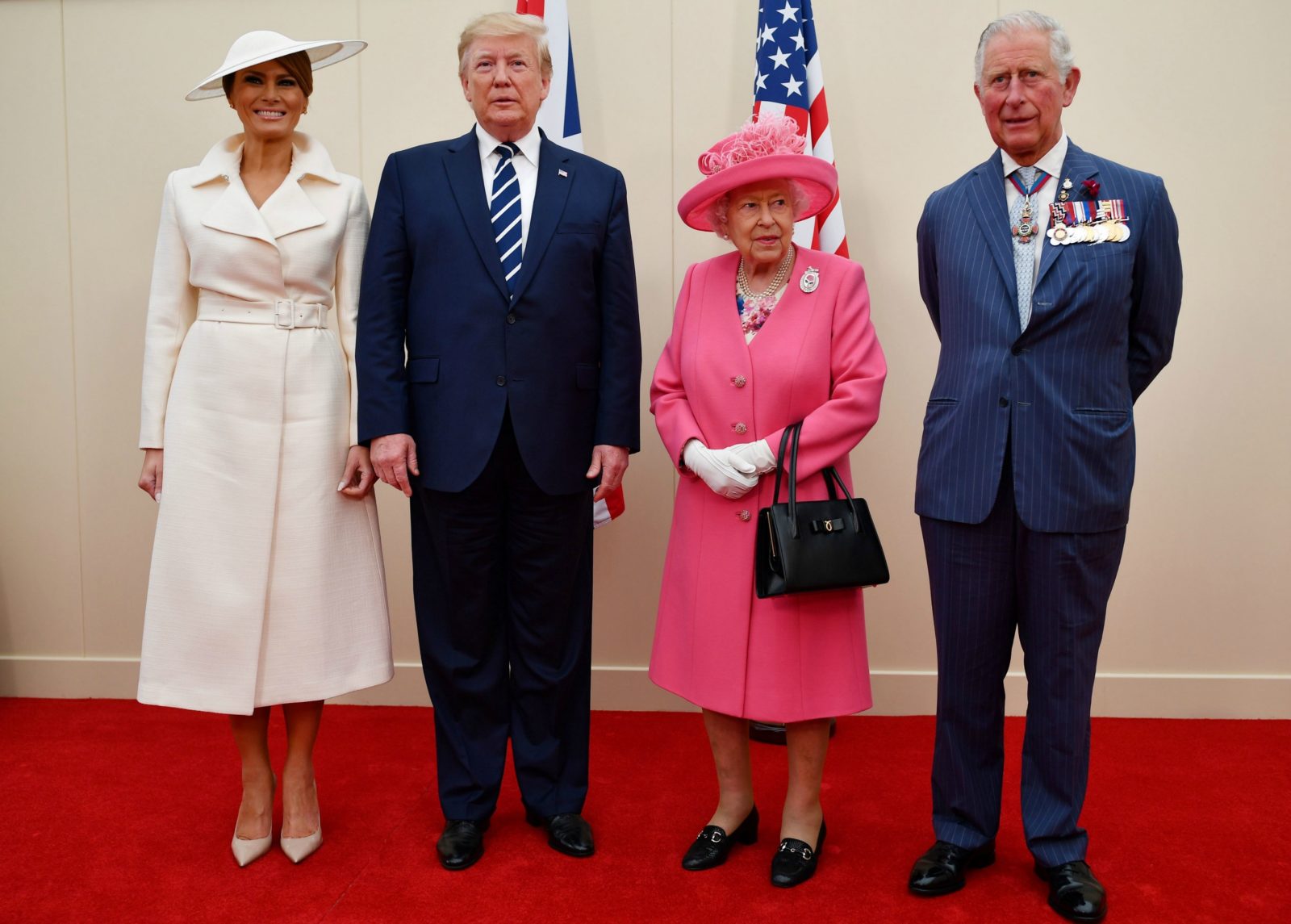 She joined the Queen who stood out in a beautiful bright pink outfit, while Trump and Prince Charles opted for smart suits for the occasion.
Appearing to share a laugh with the Queen at one point, Trump watched on as a series of speeches, emotional stories and poems were read out, before they were treated to an incredible display from the Red Arrows.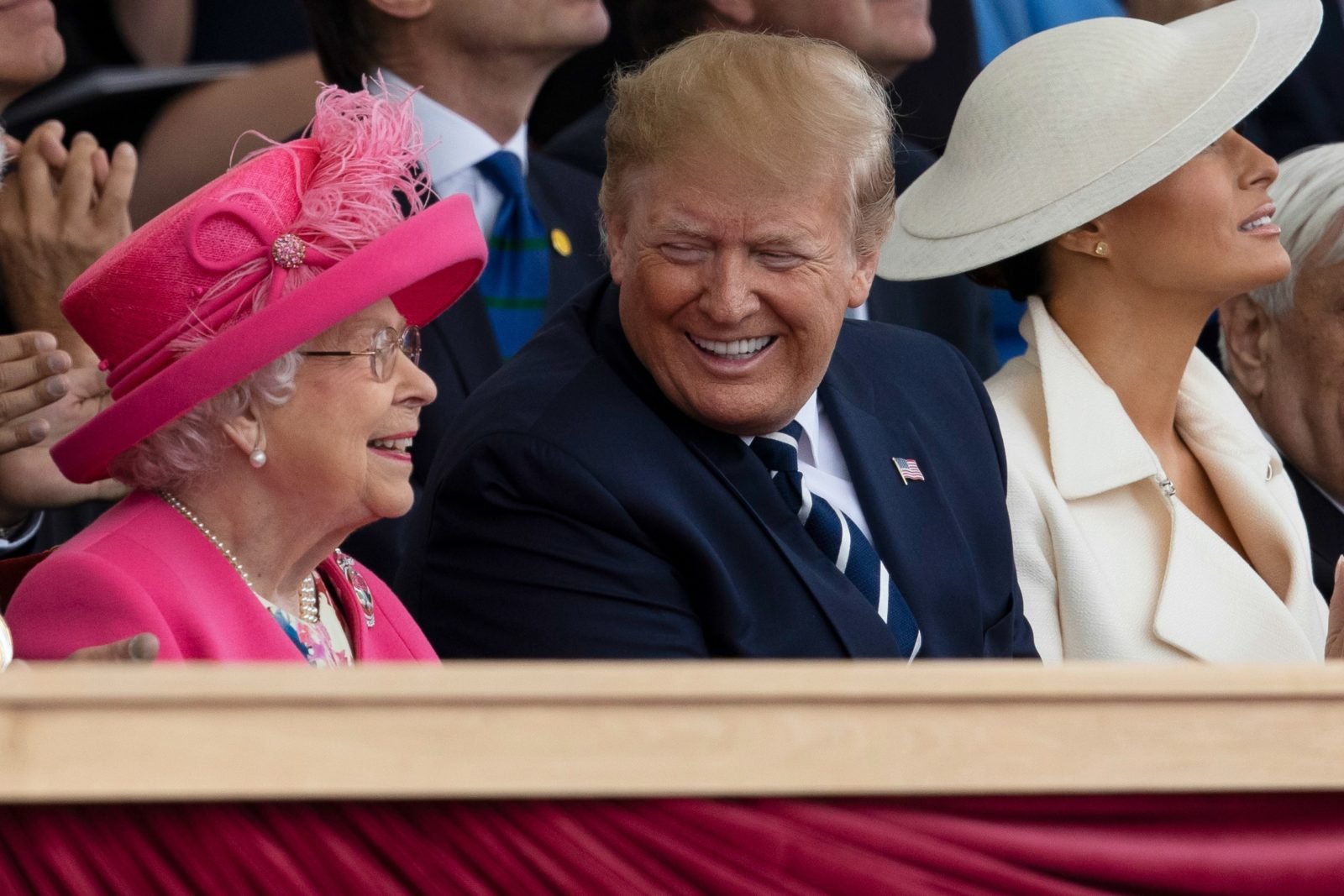 According to The Sun, war hero John Jenkins, 99, received a standing ovation from the crowd, which also included outgoing UK Prime Minister Theresa May, after giving a moving tribute to the troops.
Jenkins was reportedly a 24-year-old platoon sergeant in the Pioneer Corps when he landed in Normandy on June 8, 1944.
"I was terrified. I think everyone was – you don't show it, but it's there," he told the crowd, according to the news outlet.
Read more: Royal faux pas! Donald Trump breaks protocol as he's caught 'touching the Queen'
"I look back on it as a big part of my life, it changed me in a way – but I was just a small part in a very big machine. You never forget your comrades because we were all in there together."
He concluded: "It's right that the courage and sacrifice of so many veterans is being honoured 75 years on. We must never forget – thank you."
Have you been following the Trumps' UK state visit? Do you know anyone who fought on D-Day?