And let's not forget the hats—no frivolous fascinators allowed! Instead, a headpiece with a sturdy base of 10cm or more in diameter is acceptable.
In recent years, slight bending of the rules allowed women to embrace the comfort of trousers. However, this adjustment came with specific requirements—they must be full-length and match the overall outfit's colour scheme.
Now that we've covered the fashion dos and don'ts, let's turn our attention to the main event—the dazzling attire donned by the members of the Royal Family at this year's Royal Ascot.
Queen Camilla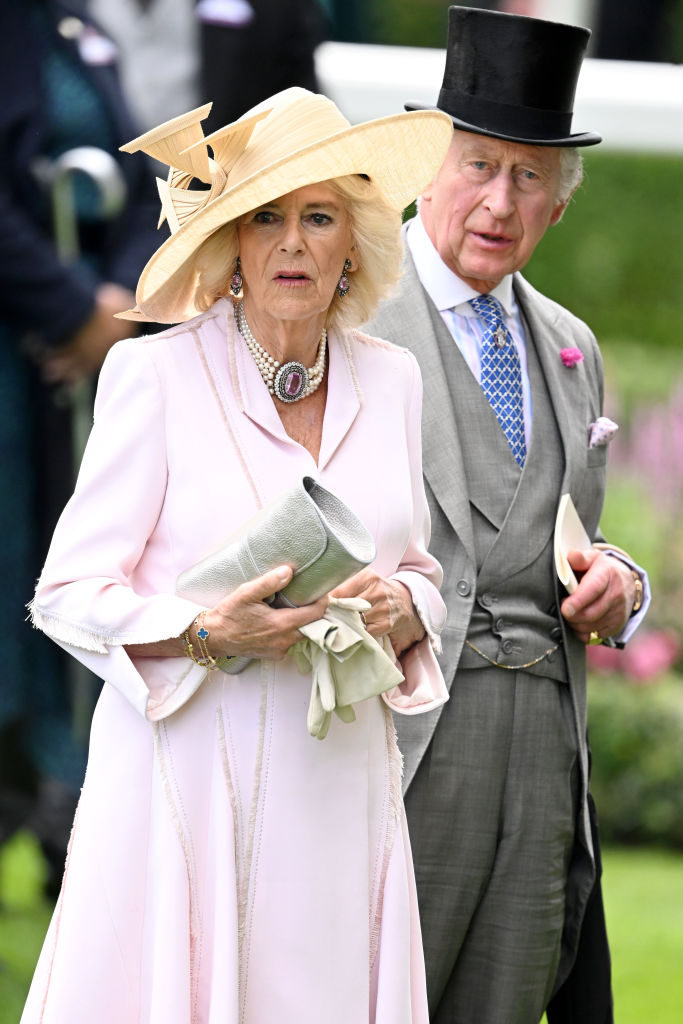 For the second day of the Royal Ascot, Queen Camilla was a vision in blush pink.
Her ensemble for the occasion was a tailored coat dress designed by Anna Valentine. Eagle eyes royalists may notice that the Queen has chosen to re-wear the same dress from the 2019 Order of the Garter procession. During that event, she had paired the delicately detailed dress with a snakeskin clutch, while this time, she opted for a more understated silver clutch.
For accessories, Camilla wore an eye-catching necklace. This five-stranded necklace, was a true showstopper, thanks to its massive pink topaz centre and surrounding strands of pearls. Secured with a diamond clasp, the necklace formed a perfect complement to her outfit. Completing the set were matching earrings.
To complete her remarkable look, the Queen chose her go-to designer, Philip Treacy, for her statement hat.
Princess Anne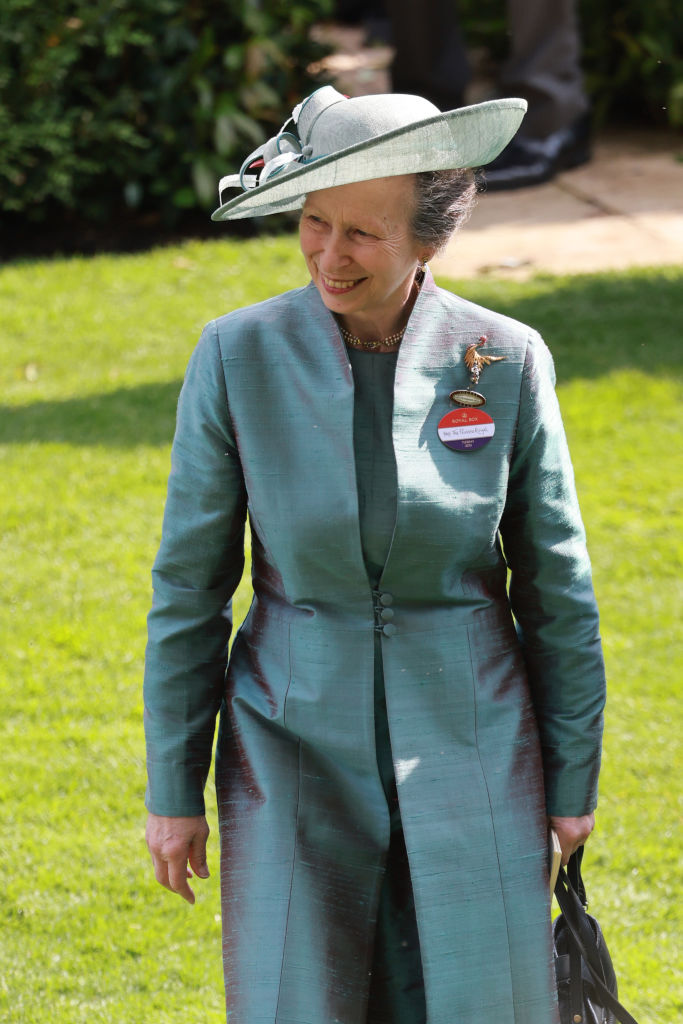 Once again, Princess Anne has left fashion enthusiasts in awe with her impeccable sense of style. Stepping into this year's Royal Ascot, she graced the occasion in a stunning ensemble that oozed elegance and sophistication.
The Princess Royal was a true vision in blue, captivating onlookers with her choice of a gorgeous teal coat and matching satin dress. The dress was adorned with delightful streaks of purple that shimmered in the summer light.
To complement her look, Princess Anne wore a wide-brimmed hat in the same striking turquoise hue, effortlessly adding a touch of refinement to her look. For accessories, she wore pearl earrings, a silver choker necklace, an extravagant brooch, and blue gloves.
Sophie, Duchess of Edinburgh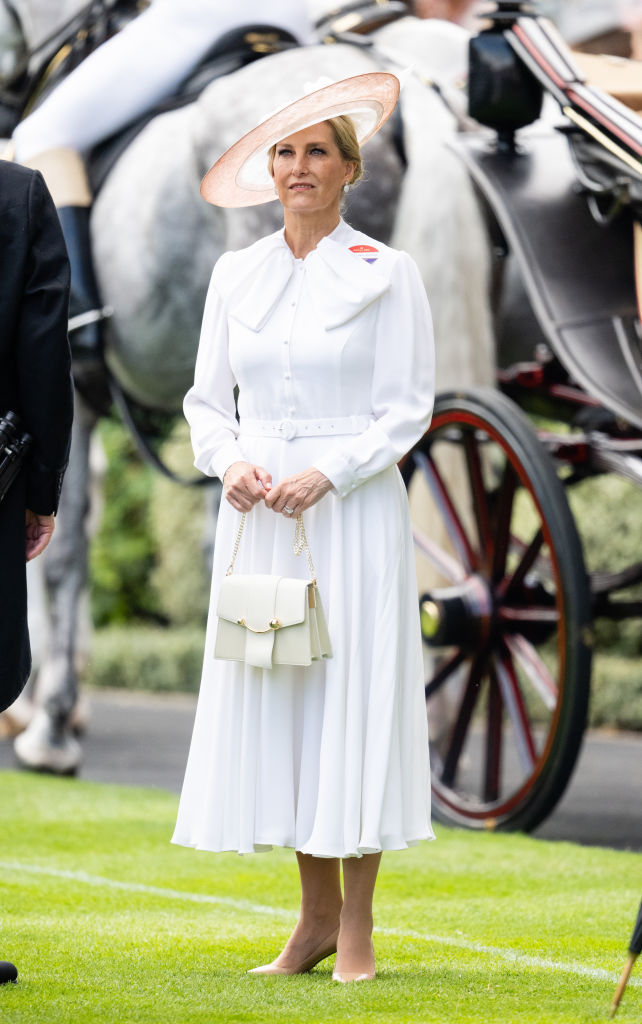 Finally, Duchess Sophie made a striking fashion statement that took everyone by surprise.
Opting for a fresh and unexpected look, the Duchess of Edinburgh ditched her usual formalwear repertoire for a heavenly white dress that featured a bow detailing that elegantly extended from the rounded neckline. The dress also boasted button-down accents, long sleeves, and a waist cinched with a belt.
For accessories, Duchess Sophie wore a pair of drop diamond earrings and carried a cream leather handbag with simple silver chain detailing.
To complete her race day ensemble, the Duchess wore a pale pink wide-brimmed hat and kept her blonde locks elegantly tied back.