Not even a drizzle of rain could dampen the royals' spirits, with the two even sheltering together underneath an umbrella at one point. Anne and Sophie appeared completely at home in the country setting, which isn't surprising given their reputation as two of the most low-maintenance royals in the family.
Anne brightened up the scene in a pastel yellow jacket and floral dress. She accessorised with a simple navy clutch, gold brooch and gold necklace.
Meanwhile, Sophie showed off her classic and elegant style in a crips white pleated skirt, pink top and brown jacket. She completed her look with nude wedges and tied her hair back in a simple, no-fuss ponytail.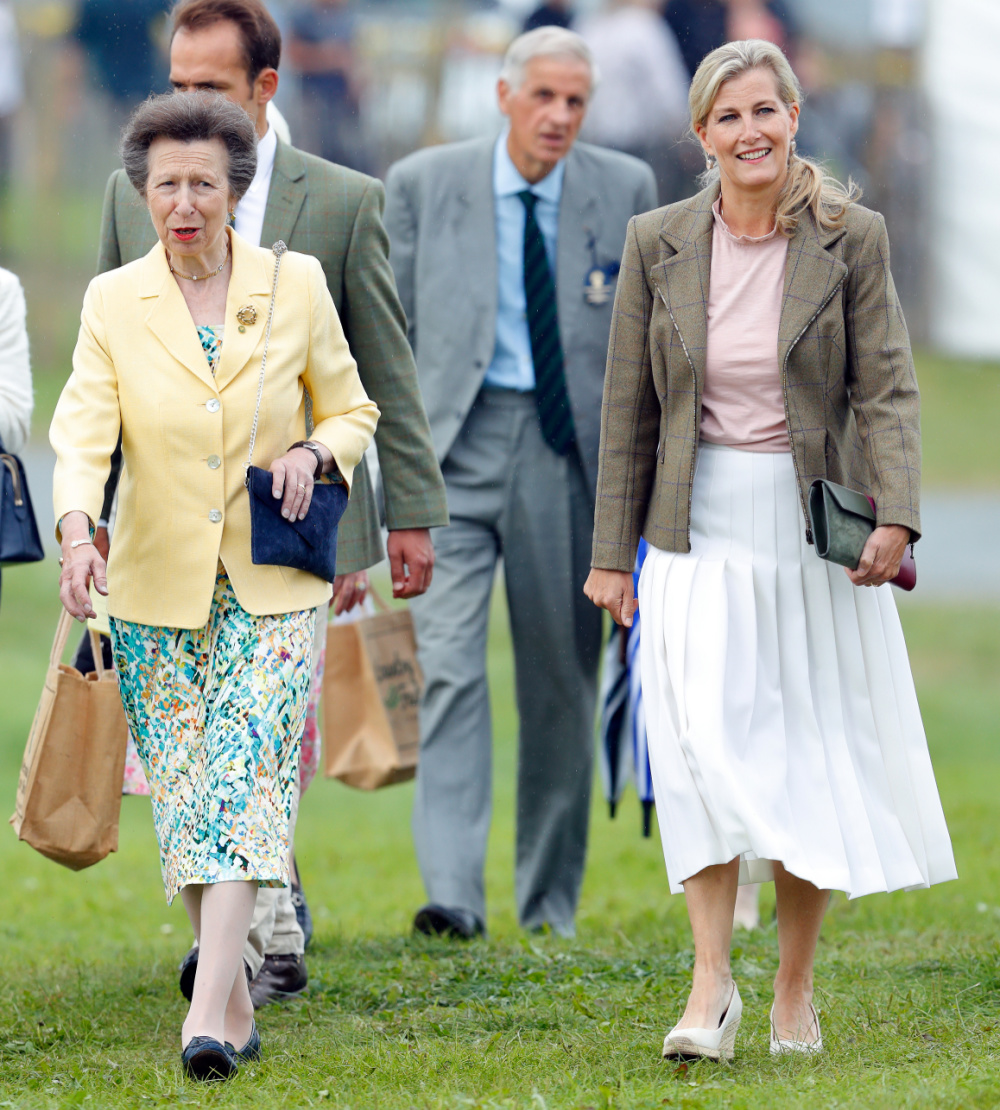 The Westmorland County Show was founded in 1799 and is one of the oldest fairs in the UK. It was cancelled in 2020 due to the pandemic so its return this year was a much celebrated occasion.
Westmorland is one of the UK's oldest agricultural societies and was previously voted one of the UK's favourite agricultural shows.
The royals were more than happy to get amongst the activity of the day, and Sophie even tried her hand at stonemasonry at one point.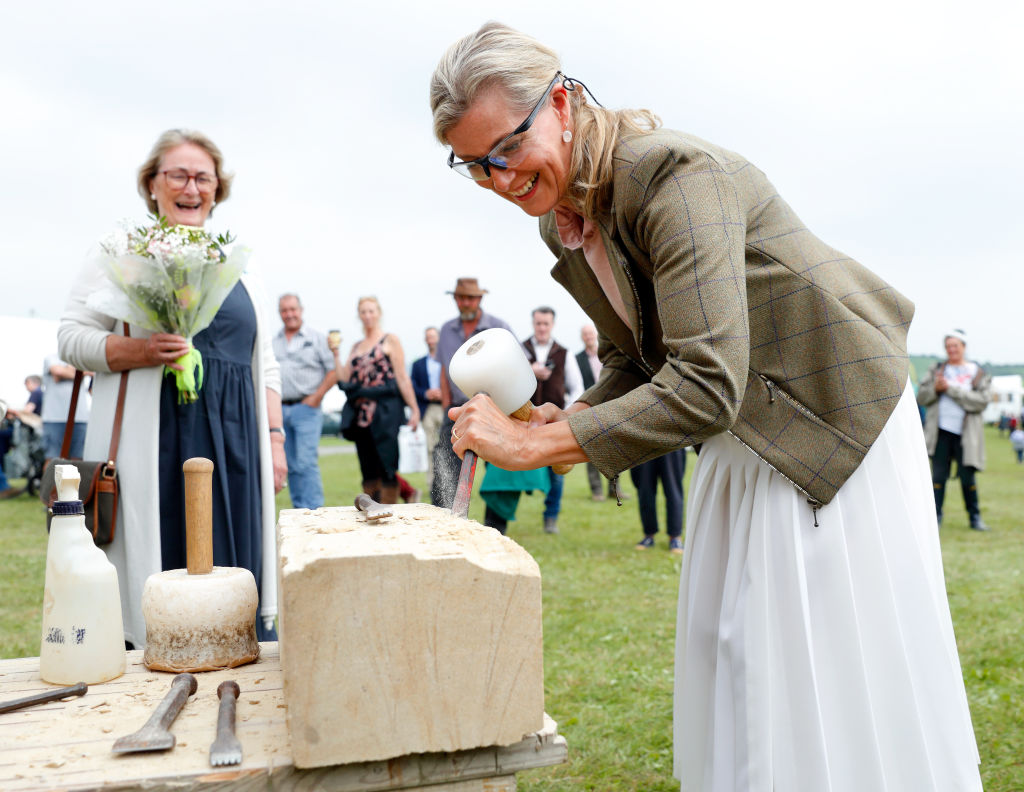 Royal fans took to social media to express their excitement about Anne and Sophie uniting for the day out, pointing out that it's rare for the pair to attend royal engagements as just the two of them.
"Hoping to see more collaboration among the working royals," one person wrote on Twitter.
"How lovely to see Anne and Sophie together!" another said.