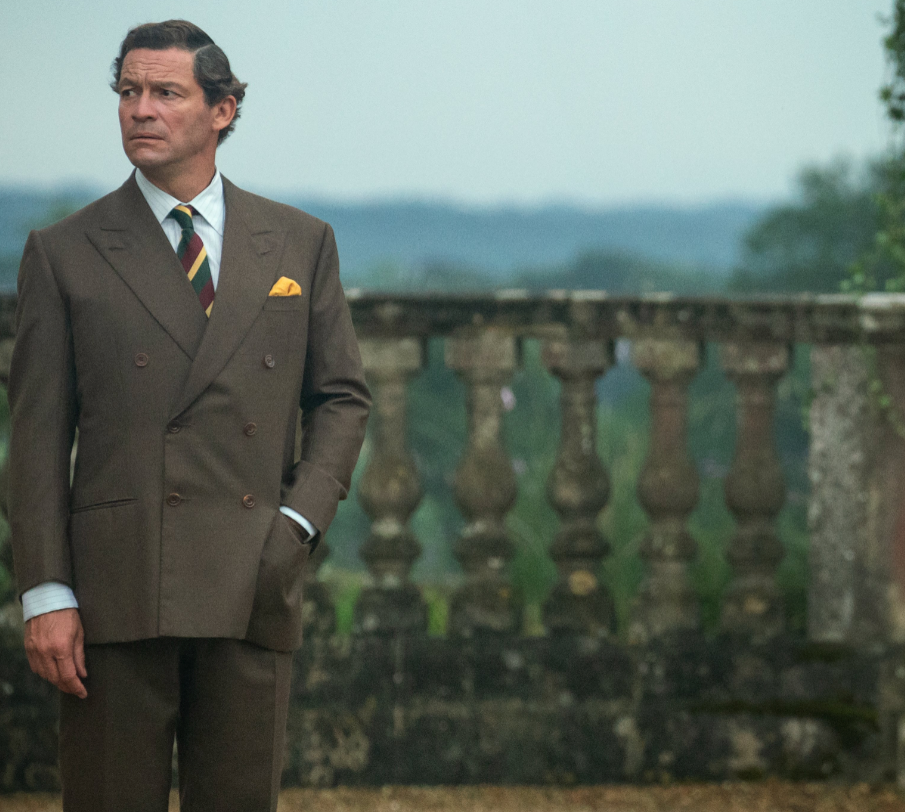 Fans were quick to rave about Elizabeth's likeness to Princess Diana, with one Twitter user saying, "Exactly like Princess Diana. Round of applause to the make-up and hair team. Not to mention, Elizabeth Debicki." While another said, "Diana is spot on," and one said, "Diana is uncanny! Thought it was really her."
Twitter users were far less enthusiastic, however, about Dominic's similarity to Charles. One user said, "What did you do to Charles? (Diana's perfect though)." And another said, "Indeed, Charles could be absolutely anyone – Brett from Swindon? But Diana is exquisitely cast."
Back in late July this year, The Crown also treated us to the first look at 65-year-old English actress Imelda Staunton (of Harry Potter and Downton Abbey fame) as the Queen, who looks incredibly like Her Majesty in a pale yellow dress. Imelda will be portraying the monarch for seasons five and six, after the show's creator Peter Morgan confirmed that they would be extending the show — after initially saying it would only run for five seasons.
Oscar-nominated Welsh actor Jonathan Pryce, 74, will be playing the Duke of Edinburgh in the fifth and sixth series. "I am delighted to be working with Netflix again," he said in a statement posted to The Crown's Instagram page in August 2020.
Picking up where the fourth season left off, season five of The Crown will explore the 1990s. This decade was particularly tumultuous for Britain's royal family.
In 1992, the Queen saw the breakdown of three of her children's marriages: Prince Andrew and Sarah Ferguson separated in March, Princess Anne and Captain Mark Phillips divorced in April, and then Prince Charles and Princess Diana's separation was announced in early December. In late 1992, the Queen made a now-infamous speech describing that year as her "annus horribilis".
The release date for season five is yet to be announced, as it is still in production.
For more news on the royal family, head here.