Kate's sparkling £2,500 ($4,440 AUD) gown was designed by British designer, The Vampire's Wife, and paired with silver heels and a clutch bag decorated with Mayan embroidery.
William was pictured wearing a blue blazer and navy slacks to compliment his wife.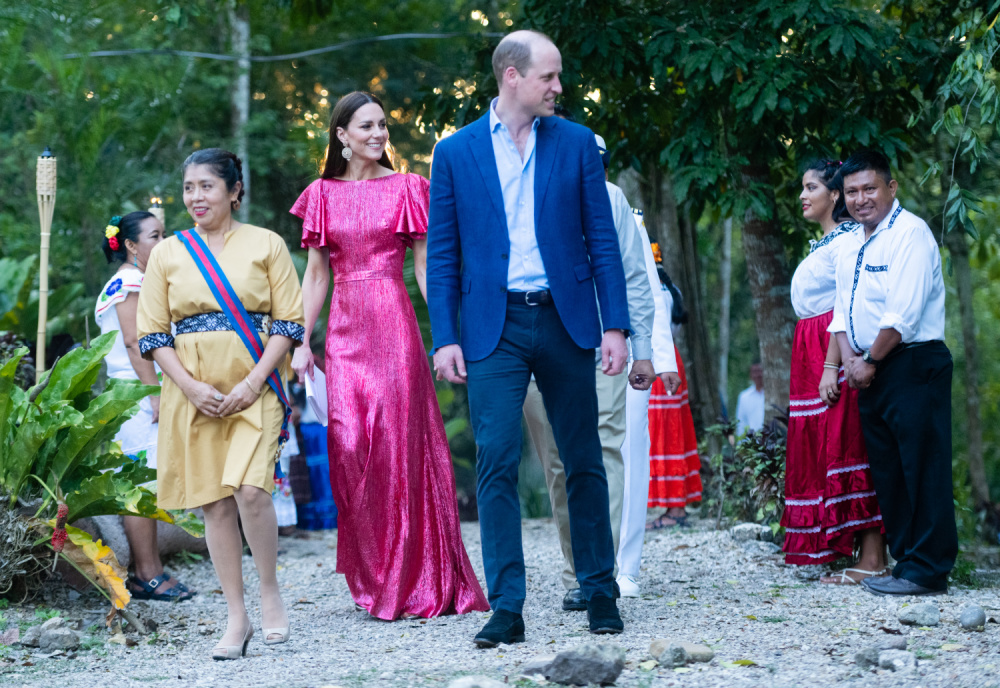 The Duke gave a speech at the event in which he spoke out against the Ukraine conflict, referencing his grandmother's speech in 1994, where she addressed the Belize Parliament, saying "democracy needed to be safeguarded."
"Belize has joined many others in condemning the invasion and standing up for the principles of international law, peace and security. We think of those struggling in Ukraine and we stand with them in solidarity," the Duke said.
 

View this post on Instagram

 
William said the pair were looking forward to bringing their kids to visit the welcoming country after the experience they've had.
"Catherine and I have been deeply touched by the warm welcome Belizeans have given us," he said.
"We hope to return again soon and to show our children this wonderful country. They are rather jealous that they are not with us now!"
He said Prince George likes to track his parent's travels: "We let them know where we are and he finds us on the map and puts a pin in it and shares with the others."