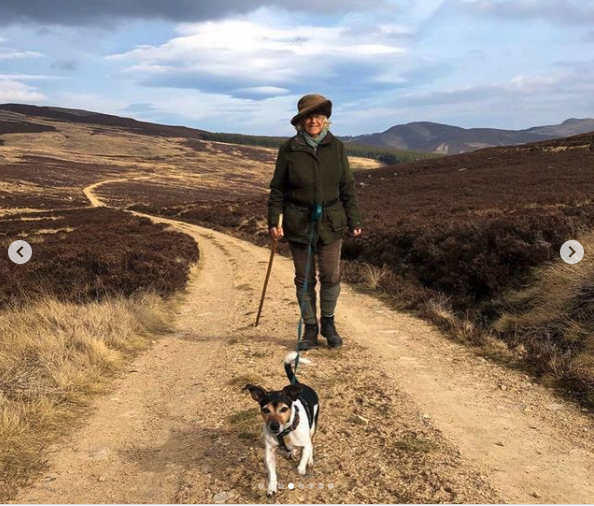 "#InternationalDogDay, we are highlighting the tail-wagging work of The Duchess's canine patronages and charities!" Clarence House captioned the post.
Fans of the royal couple were touched by the sweet post, with one commenting: "Great picture, sweet doggies and Camilla looks beautiful, I love Camilla." Another added: "What a wonderful post to celebrate International Dog Day! Lovely photos." And a third wrote: "Lovely heartwarming photos, you can see Camilla's love for the dogs."
Dogs are a big part of the royal family. Her Majesty has been a renowned corgi lover since she was young, and in her time has owned a total of 30 (not including her latest two additions, which were gifted to her by her son, Prince Andrew, earlier this year) — all of which descended from the first corgi, Susan, which was her 18th birthday present from her parents. Sadly, the Queen recently lost one of her new pups. The Queen is now left with Muick and older dorgi Candi.
The Queen reportedly stopped breeding the famous pets more than 15 years ago, as she didn't want to leave any behind when she died. There were also reports that her helpers were worried that the number of dogs following her on leads would cause her to trip over if they got caught up.
The Cambridges are also big dog fans, however they sadly lost their beloved family dog Lupo in November last year. At the time, Prince William and Catherine shared a heartbreaking tribute to their "dear dog". "Very sadly last weekend our dear dog, Lupo, passed away," they wrote alongside a gorgeous picture of Lupo. "He has been at the heart of our family for the past nine years and we will miss him so much — W & C."