Princess Charlene never fails to make headlines, from her life as an Olympic swimmer, becoming the Princess of Monaco, to entering a treatment facility in South Africa for several months, and more recently, returning to the public eye alongside her family and sporting a chic new haircut.
After a year of stepping away from her public duties to recover from "extreme exhaustion," the 44-year-old royal stood with her husband, Prince Albert, 64, and their 7-year-old twins, Jacques and Gabriella, at the Monaco E Prix race on Saturday, April 30.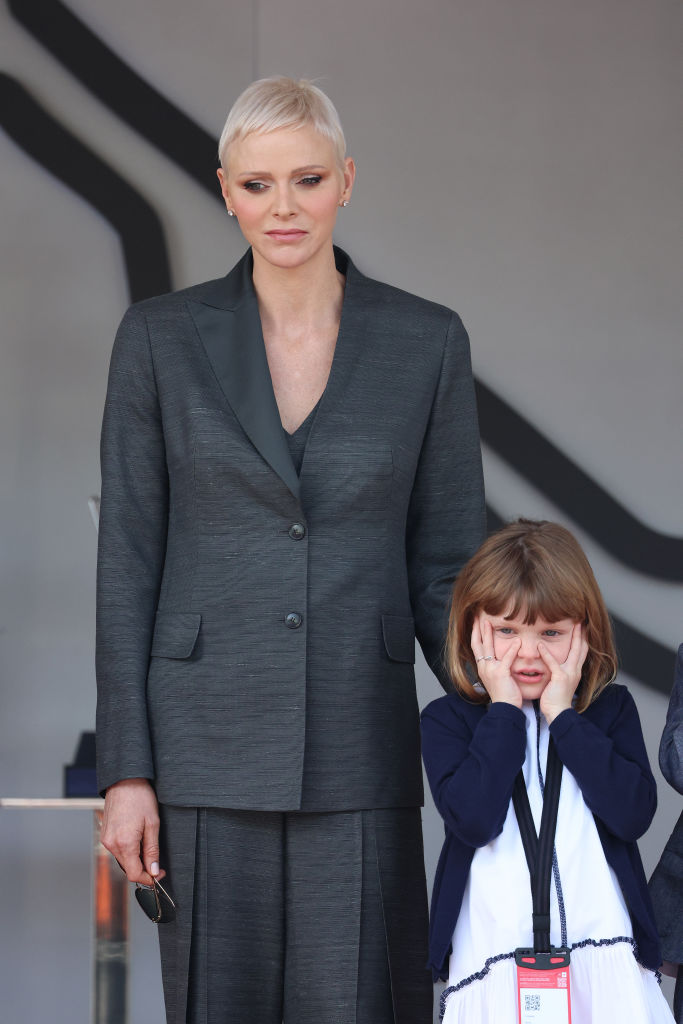 For the event, Charlene unveiled her new platinum blonde, modelesque, pixie cut. She wore an oversized grey suit with the blazer buttoned closed, while her trousers featured a modern slit detail that reach mid-calf, at the front of her pant leg.