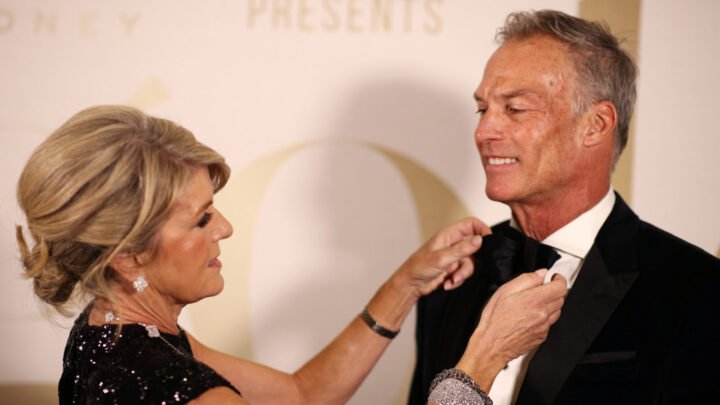 Bishop was reportedly caught unaware by the breakup and now, one month after their split, she has the element of surprise on her side after giving Panton a taste of his own medicine.
According to the Financial Review, Panton had reportedly arrived at Virgin's Beyond lounge with his VIP card in hand accompanied by a friend when staff members had advised him that his access had been revoked and had been "disassociated" from Bishop, a primary Beyond member.
While lounge members who witnessed the awkward exchange claimed that Panton was shocked by the news, he later told the publication he wasn't fussed by the incident.
"It was no trouble at all," he said.
"I was more than happy to be downgraded to the (regular) club."
When informed of her exes' Virgin lounge hiccup, Bishop's response was, "wait until he finds out about the Chairman's Lounge".
Panton later told the Financial Review: "I could always try my luck with my Qantas Chairman's Lounge membership … but probably won't. I'll just be happy in the Qantas Club again."
Since their split, Bishop has been seen out and about, looking glamorous and glowing as she attends a series of red carpet events.
Two weeks ago Bishop was turning heads as she rocked a non-traditional black tie event ensemble for the Street Side Medics' first-ever gala.
However, Bishop also admitted she was the "last person to give advice" to those going through their own breakup but insisted she is "content" and "fulfilled" with being single.
"My life post-politics has been very fulfilling," she said told the Daily Mail Australia.
"Life is proceeding at the same pace as it was in politics, except I get to choose what I want to do."
Bishop had previously told Confidential she's been "very busy" since her split with Panton, sharing that she's been keeping herself distracted by attending charity events and engagements around Australia.