Speaking to A Current Affair, Newton-John's niece Tottie Goldsmith says Victorian Premier Daniel Andrews extended the offer and that the family plan to accept the gracious honour.
"We will, on behalf of not just our family, but I think Australia needs it. She was so loved," Goldsmith said.
"I think our country needs it so we're going to accept it."
However, Goldsmith has clarified that Newton-John would be laid to rest on her ranch in the US, saying "she'll be with her horses and her dogs and her chickens and her daughter and her husband."
Nonetheless, Andrews says Newton-John's state memorial will be "celebrating her life … her music and film and all the other amazing contributions that she made."
"She took her cancer journey and used that to save lives and change lives, and that's just a deeply impressive thing," he said.
There are currently no final plans made for the service, but a spokesperson for the Premier has confirmed they are in talks with Newton-John's family.
After news of her death was announced, Victoria was bathed in a pink glow as landmarks such as Melbourne's arts centre, Flinders Street Station, and Melbourne Cricket Grounds turned pink to honour Newton-John's legacy.
Social media platforms were also flooded with tributes from famous faces and fans from all over the world, each one sharing the impact the late star had on them.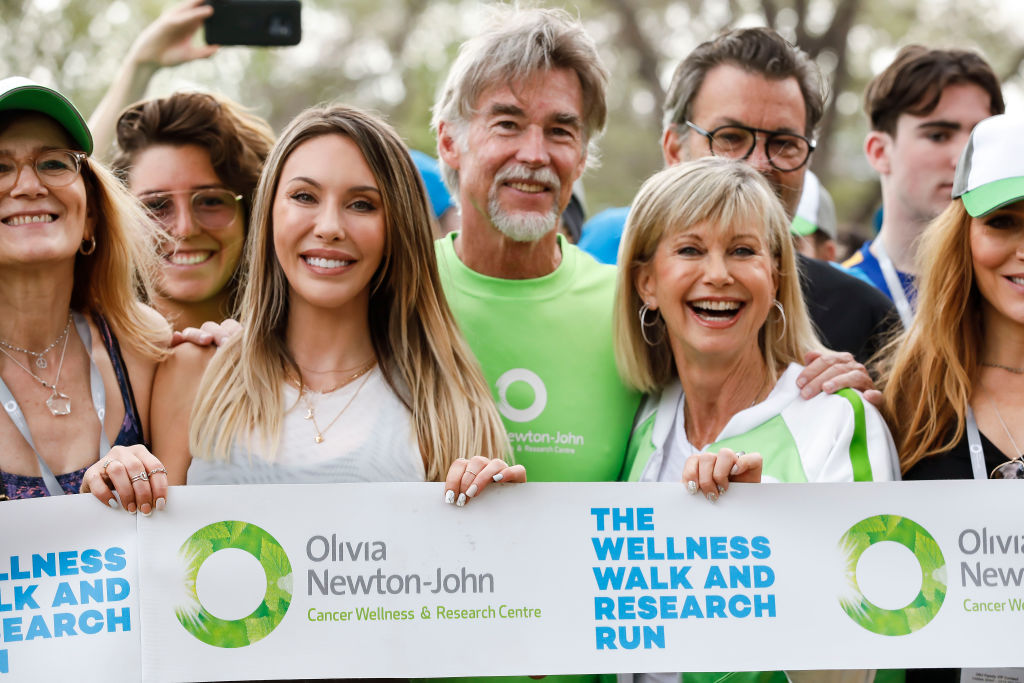 Newton-John was first diagnosed with breast cancer in 1992, before overcoming the disease after undergoing a partial mastectomy and chemotherapy.
However, her cancer returned in 2013 and despite beating the disease a second time, Newton-John's cancer came back a third time in 2017 after it had spread to her bones and developed to stage four.
Throughout her illness, Newton-John managed her pain through medical cannabis and became an advocate for its use.
Newton-John is survived by her husband John Easterling, her daughter Chloe Lattanzi, sister Sarah Newton-John, brother Toby Newton-John as well as several nieces and nephews.