Carla's three children, Alexander Schuman, Bianca Spender and Allegra Spender, also paid tribute to their beloved mum. Alexander, who's the CEO at his mother's fashion label, started off by talking about the much-loved family business. "CZ is what we all called the family business. We referred to it as our other sibling, sometimes the favourite child," he said.
Alexander went on to describe his mother by saying, "She was a demanding boss and a demanding mother and saw that as a good thing because she'd achieved more than she ever dreamed of, and she wanted the same for you."
Meanwhile Bianca, who's also a fashion designer with her own label, said her mother was "incredibly warm, affectionate and loved a hug". "She had such a captivating presence," she said. "She drew you in with her soft voice to present a clear, concise point of view. Her favourite thing on the weekend was to swim and have her family around her."
Bianca added that her mother would offer you champagne and croissants at any time of the day, "with Nutella for the grandchildren; presenting everything on a perfect white cloth". "She was alive to beauty in any form: dance, visual arts, fashion, architecture. The creativity of others genuinely inspired and uplifted her," Bianca continued. "If she were alive today … I'm sure she would say this is the best-dressed funeral she has ever attended."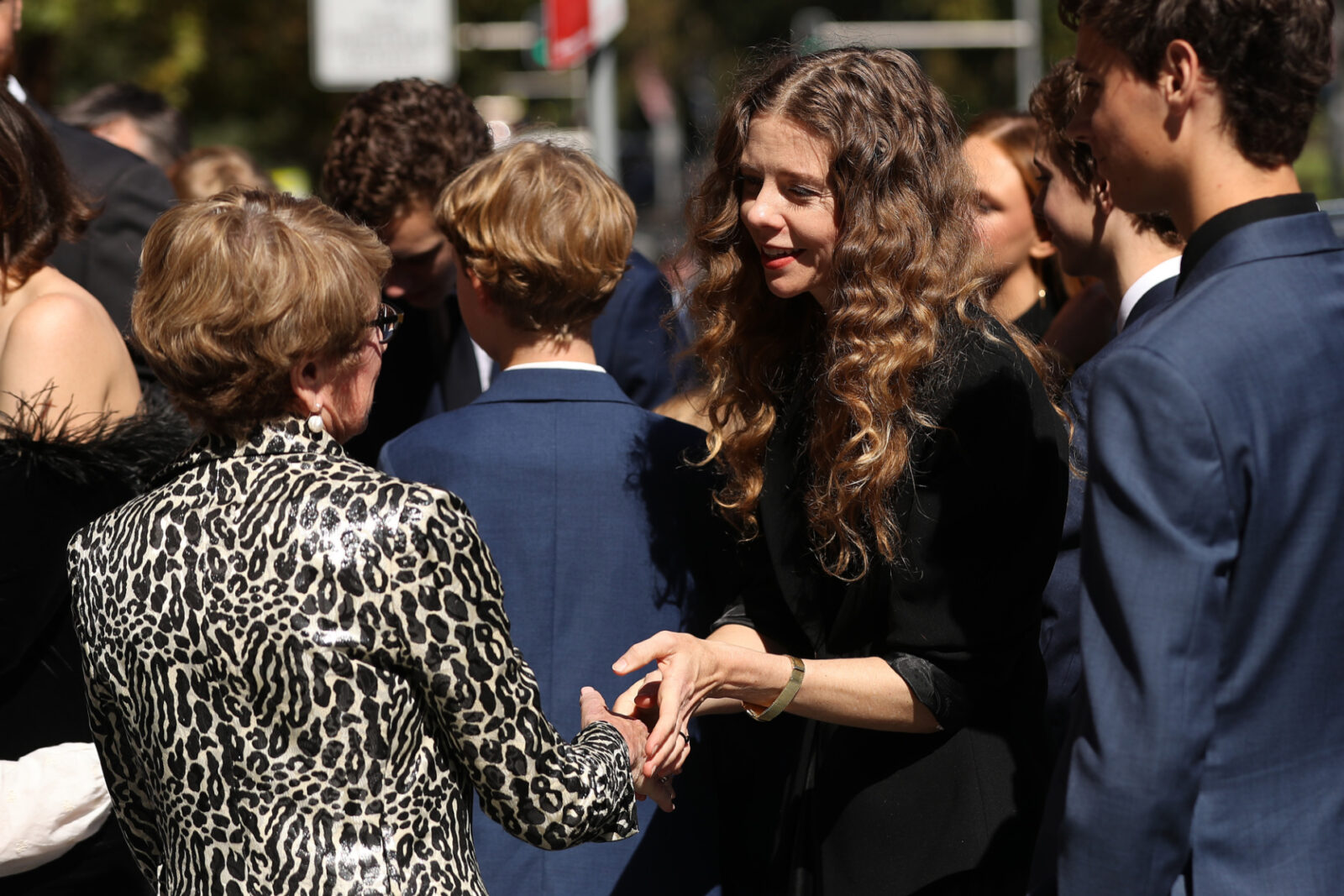 Meanwhile, Allegra thanked funeral goers for being there in honour of her mother. "We will miss her warm presence, her perspective, her sense of fun, her love and care of us and the joy she took from the world," she said. "We are very proud of you, Mum. We are committed to continuing your legacy of inspiring, empowering and supporting women."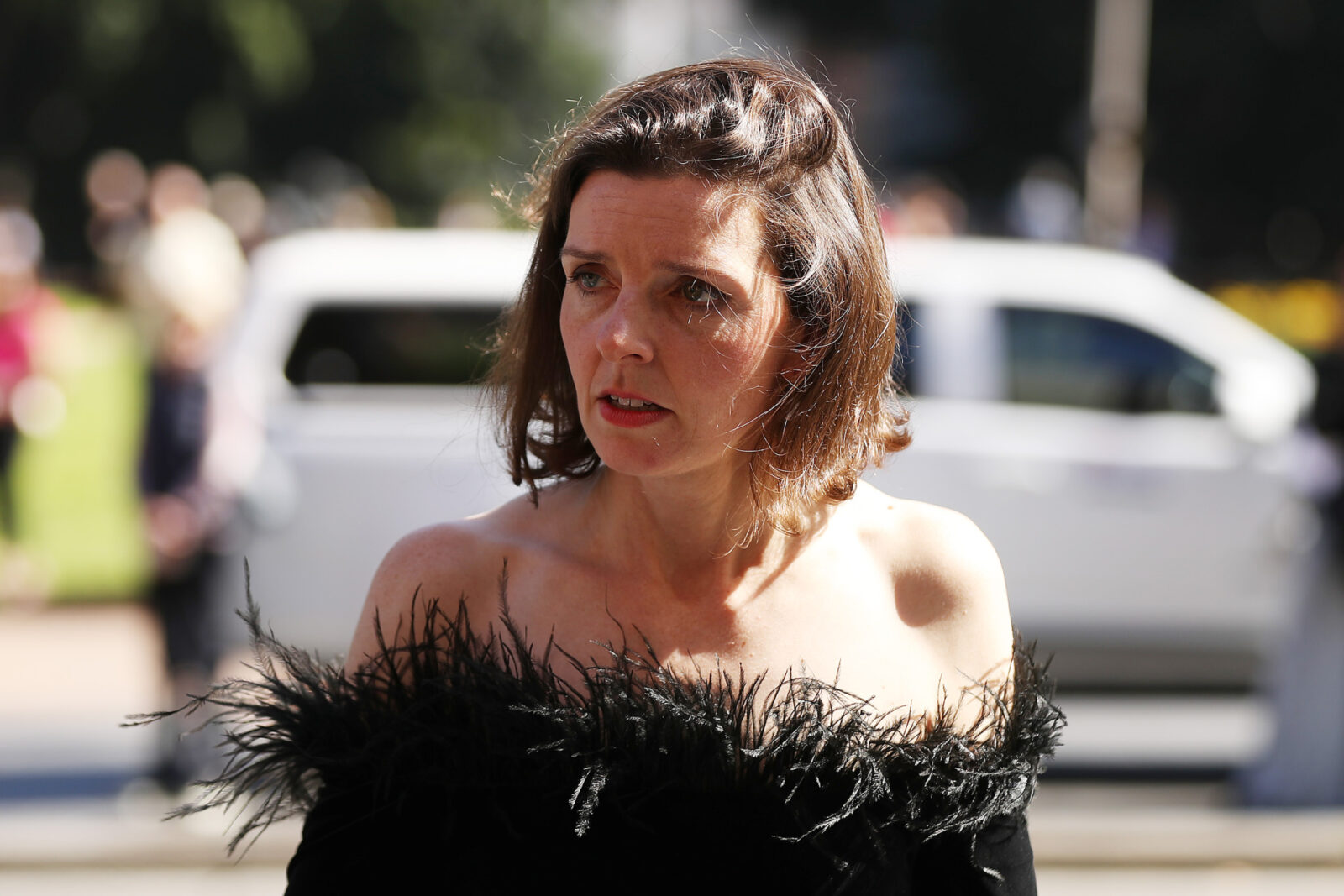 Mourners gathered at St Mary's Cathedral in Sydney on Thursday morning, and everyone from television presenter Melissa Doyle to veteran pollie Bronwyn Bishop put their best fashion feet forward to honour the iconic designer.
Former foreign affairs minister Julie Bishop wore a striking off-the-shoulder navy-blue dress with ostrich feathers around the neckline for the occasion; while Bronwyn Bishop stepped out in an elegant black-and-grey ensemble.
Television stars Melissa Doyle, Natalie Barr and Georgie Gardner were also in attendance. Melissa wore a stylish midnight-blue velvet skirt and jacket, while Natalie stepped out in an elegant cream-coloured pantsuit. Former Today show host Georgie wore a sedate high-neck floral dress.
Three former prime ministers — John Howard, Tony Abbott and Malcolm Turnbull — were also in attendance, alongside their wives, Janette, Margie and Lucy, respectively.