However, it would appear the divorce has gone ahead after a statement from a Murdoch spokesperson, provided to The Mirror, claimed that the divorce has officially been finalised.
In what the spokesperson described as a "joint statement" from both Murdoch and Hall's attorneys it was revealed that "Jerry Hall and Rupert Murdoch have finalized their divorce."
"They remain good friends and wish each other the best for the future," the statement read.
Previously, Hall had reportedly employed some aggressive tactics in a bid to get the divorce proceedings moving which included hiring a former Metropolitan Police anti-terrorism officer to serve Murdoch with legal papers moments before he boarded his private jet following his granddaughter's wedding.
It's believed Hall's decision to use such tactics was in response to how "devastated" she was by her marital breakdown after the media tycoon had allegedly ended their marriage via an email Hall had received while waiting for his return to the UK.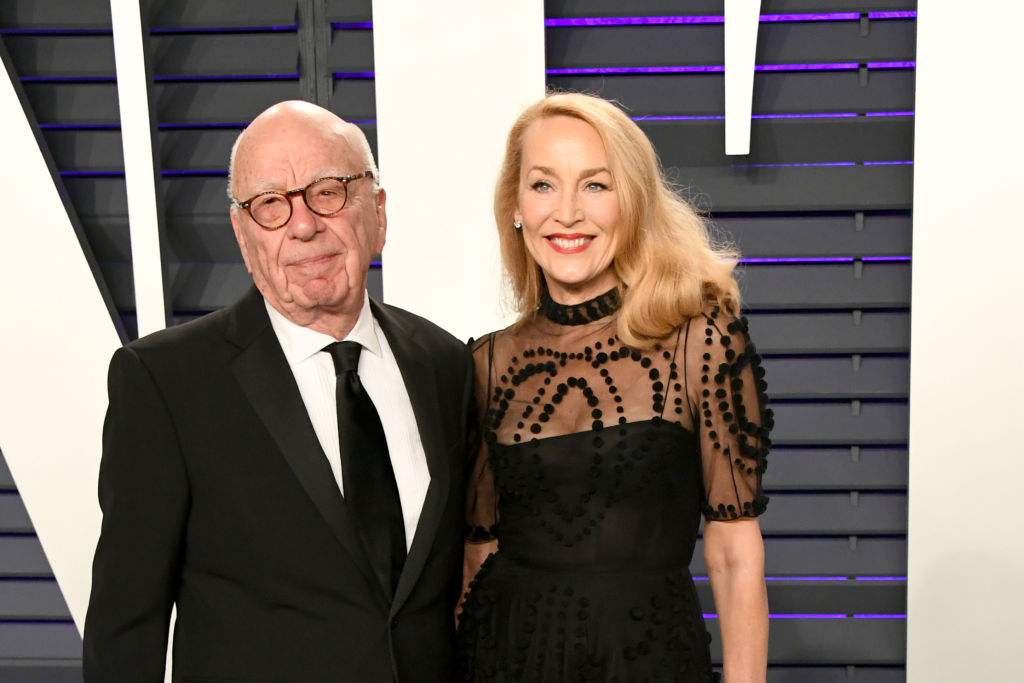 In her original petition, Hall claimed she was "unaware of the full nature and extent of all (Murdoch's) assets and debts" and was seeking to have full access to his financial information.
Hall's decision to file the divorce in California also means that any property that the couple acquired during their marriage will be split 50/50 between Hall and Murdoch
Since marrying in 2016, the couple has bought an AU$19.8 (£11.25) million Georgian property near Henley-on-Thames in Oxfordshire, a "doer-upper" Great Tew Manor in the Cotswolds which costs AU$51.7 (£30) million in restorations, and an AU$390 (£228) million 340,000-acre cattle ranch near Yellowstone Park in the US.
Murdoch's split from Hall will make this his fourth divorce.
Murdoch had tied the knot with his first wife Patrica Booker in 1956 before divorcing in 1967 and getting married for a second time to Wendi Murdoch in 1999 before the couple divorced in 2013.
Murdoch then married Anna Murdoch Mann in 1967, however, it wasn't third time lucky for the mogul as the couple divorced in 1999 before he finally married Jerry Hall in 2016.
The billionaire businessman has a total of six children, sons Lachlan and James Murdoch, and daughters, Elisabeth, Grace, Chloe and Prudence Murdoch.