The Givenchy dress was conservative in the front covering Dockery's arms and neck but featured a cheeky open back.
She wore her dark chocolate brown locks in a straight sleek bob that reach the tops of her shoulders and finished the looked with classic smokey-eye, subtle lip and a bold statement ring.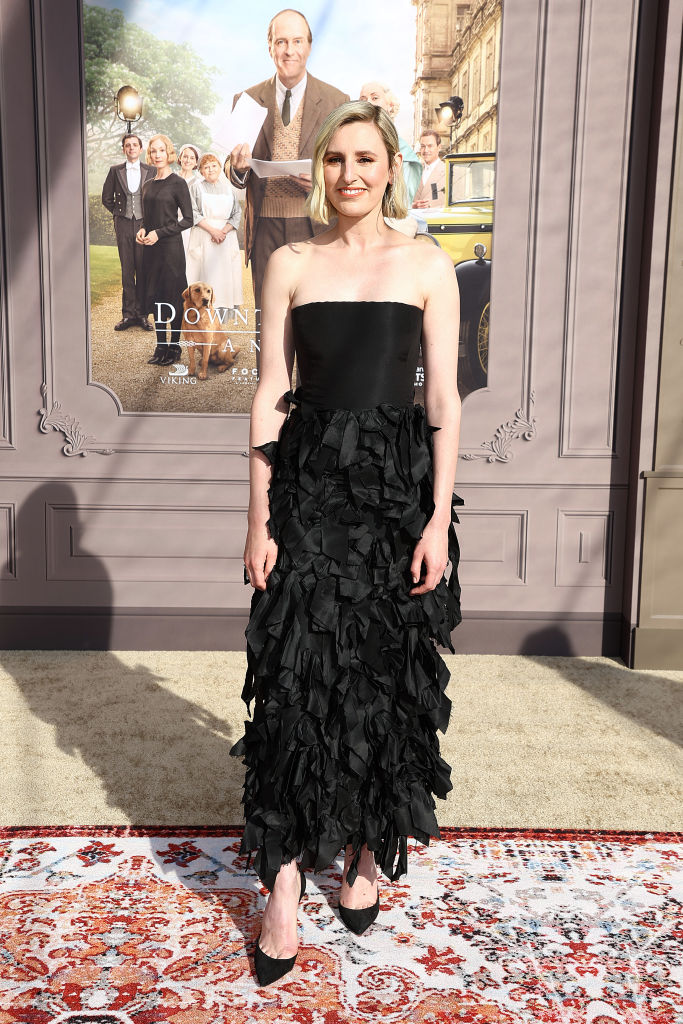 Joining her on the red carpet was Laura Carmichael who plays Lady Edith Crawley.
Looking equally as stunning, Carmichael opted for a black monochromatic look. Her gown was strapless and featured a ruffled skirt that fell just above her ankles, showing off a pair of dainty black stilettos.
Like Dockery, the 35-year-old film star kept her hair and makeup simple. Her blonde bob was parted to the side, choosing not to wear any jewellery but instead adding a pop of colour with coral lipstick.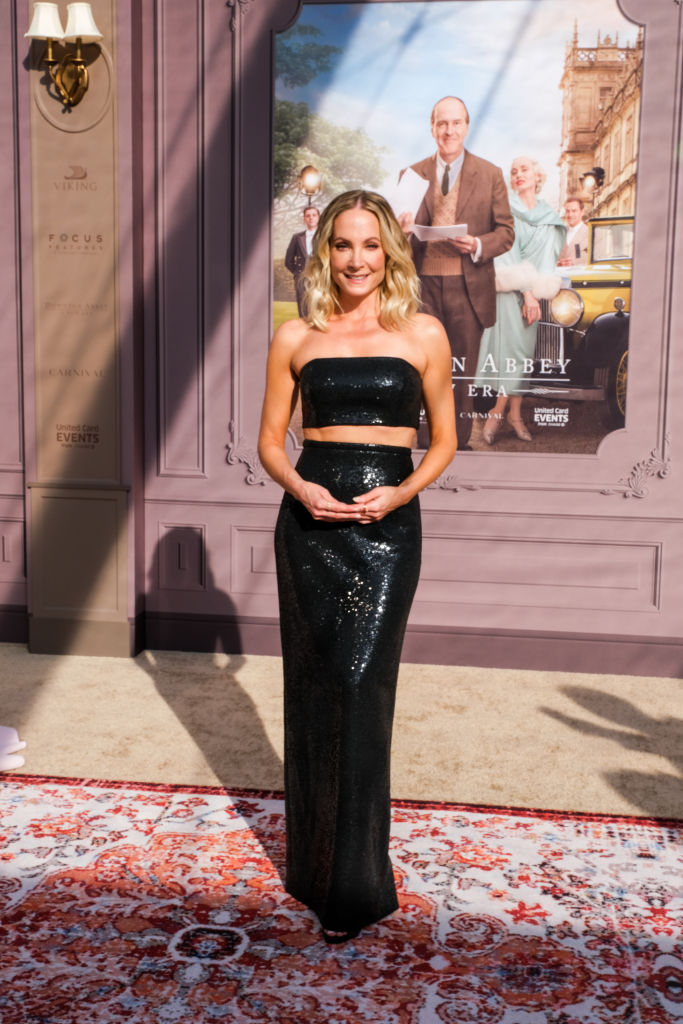 41-year-old Joanne Froggatt, who portrays Anna Bates, flaunted her toned torso in a figure-hugging black number.
Just like her co-star, Froggatt wore a bandeau black monochromatic look made with a black sequence fabric that almost gives a wet- scaly look to her two-piece get up.
For make up the actress also kept things natural and wore her blonde hair in soft curls that framed her face.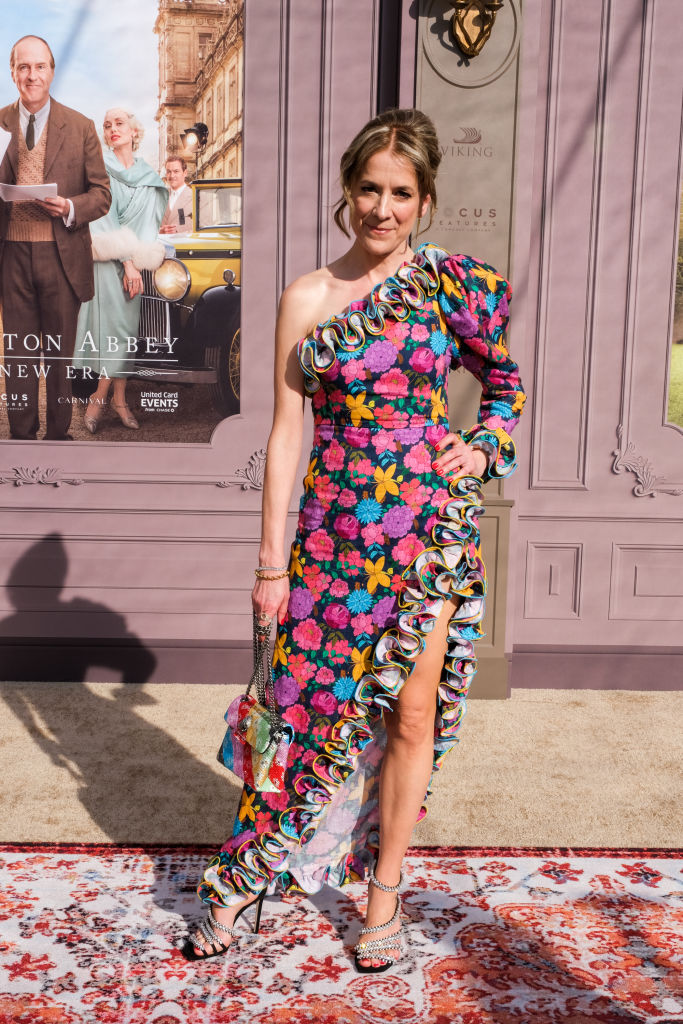 Going for a colourful look, Raquel Cassidy aka Miss Baxter, made a serious statement on the red carpet wearing a bright floral, one-shouldered gown with ruffled trim. Her gown's slit also gave the press a view of her toned legs.
For shoes, Cassidy wore black strappy high heels adorned with crystals. To put her whole look together, the actress carried a colourful purse and two simple bracelets, while wearing her hair in a simple updo.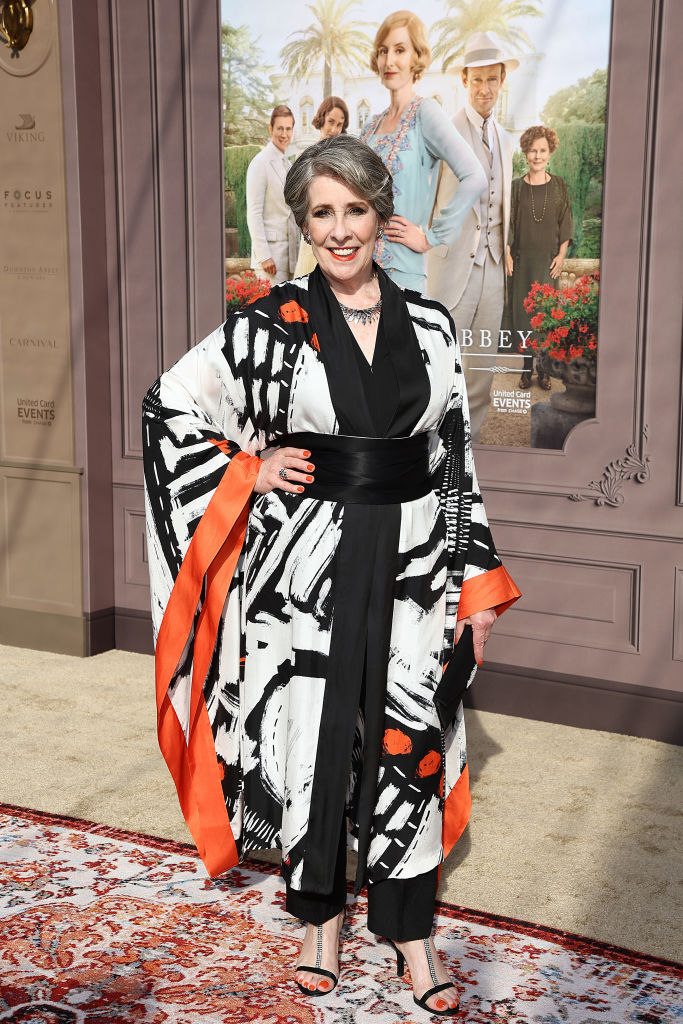 Phyllis Logan looked as vibrant as ever as she graced the red carpet wearing a patterned jumpsuit that featured orange, white and black hues. The 66-year-old beamed with her look resembling that of a monarch butterfly, even painting her toes and her fingernails a vibrant shade of orange to match her look.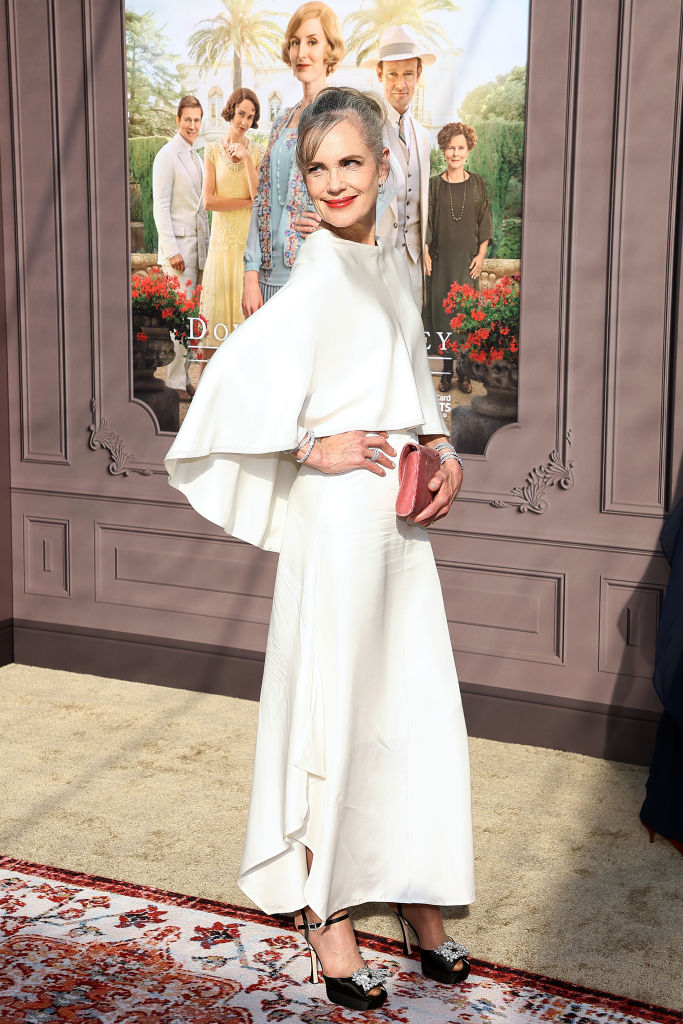 Elizabeth McGovern was also turning heads on the red carpet as she donned an elegant all-white look for the evening. Her simple look oozed elegance as she sashayed on her way to the venue with her parka in tow.  She wore black pumps with silver crystal detailing and wore silver jewellery to patch. Her silver hair was pulled up in an elegant bun with her fringe framing her face.
The much anticipated cinematic return of the global phenomenon Downton Abbey: A New Era is now officially showing in Australian Cinemas.