In a video shared to Instagram, Bindi's husband Chandler Powell said: "we're celebrating in true Australia Zoo style with our khaki crew and our animal family as well."
The celebration included two small turtles walking around the picnic-style celebration and included a blue and yellow macaw that sat on Robert Irwin's arm.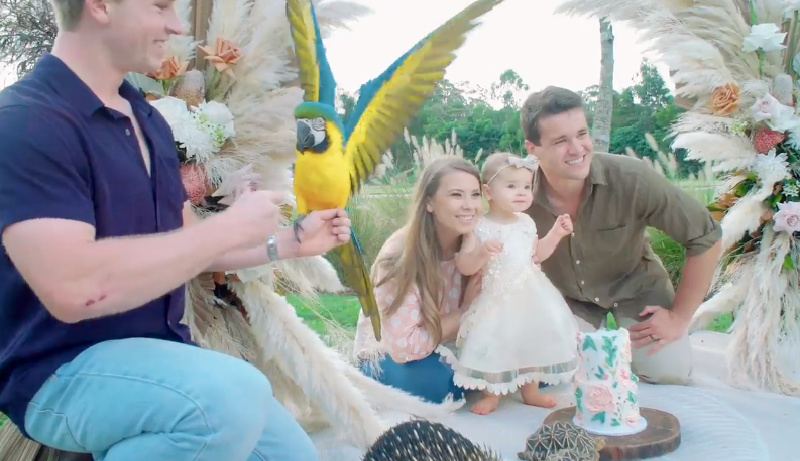 While holding her daughter Bindi said the birthday came upon them fast.
"I can't believe how fast this year has gone," she said.
In a separate post to Instagram, Bindi wished her daughter a "happy birthday to her graceful warrior".
"One year of watching your beautiful heart bloom into the most extraordinary person," Bindi said.
 

View this post on Instagram

 
"Grace, you have been an old soul from the very beginning.
"It is the greatest blessing to be your mama.
"I love you eternally, unconditionally and infinitely."
Chandler also shared a photo from the celebration.
"It's been one year since you came into our lives and yet it feels like you've been with us forever," he said.
 

View this post on Instagram

 
"I never knew I had so much love to give.
"Happy first birthday sweetheart."
The family remembered the birthday girl's late grandfather, Steve Irwin, with a heartwarming photo of the wildlife warrior at the centre of the party decorations.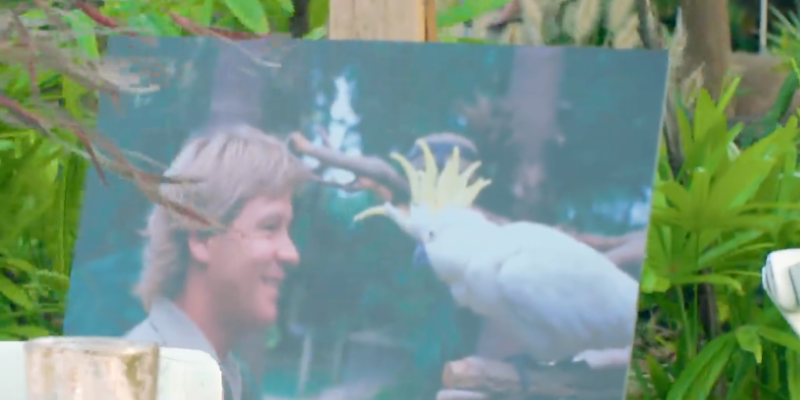 Earlier in the week, Bindi announced her daughter's upcoming birthday, saying Australia Zoo would be holding a public celebration on Friday, 25 March, including special events and celebratory cupcakes.
Grace's birthday falls on the second wedding anniversary of her parents and grandmother Terri Irwin remembered to celebrate their love.
The couple married in March 2020 in a private ceremony held at Australia Zoo.