The whitepaper's findings lined up with the Government's Retirement Income Covenant (RIC) which requires superannuation fund trustees to provide support to members by offering a retirement strategy.
Director of Retirement Essentials, Jeremy Duffield said "retirees just can't afford to miss out on any benefits" due to more time being spent in retirement and no back pay being offered on the Age Pension.
"That's why we think it's so important for super funds to offer help and education about the Age Pension while keeping member needs front of mind," he said.
In light of the whitepaper's findings and the growing calls to make managing retirement simpler, McPherson stressed that "there are numerous opportunities for funds to make the transition into retirement easier through more accessible and affordable advice and guidance options".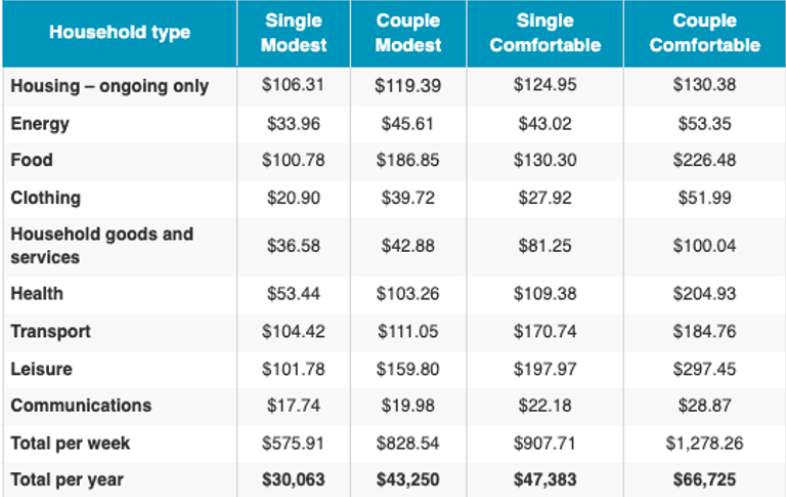 ASFA Deputy CEO, Glen McCrea pointed to the "ever-increasing health costs" that retirees are faced with as a major contributor to the increased cost of retirement.
Costs associated with healthcare aren't the only expenses impacting retirees with increases in non-discretionary items such as groceries and fuel hitting seniors' hip pockets.
According to ASFA, The price of fuel has shot up 32.1 per cent over the last year while vegetables and beef have seen increases of 14.6 per cent and 9.4 per cent respectively. Even a daily cup of tea has been impacted with a 9.3 per cent price hike on coffee and tea products.
IMPORTANT LEGAL INFO This article is of a general nature and FYI only, because it doesn't take into account your financial or legal situation, objectives or needs. That means it's not financial product or legal advice and shouldn't be relied upon as if it is. Before making a financial or legal decision, you should work out if the info is appropriate for your situation and get independent, licensed financial services or legal advice.