"Glenn had always had a dream of owning a little property on a Greek Island and spending Northern summers there and Southern summers in Australia. As it turns out we have achieved that dream but in a round about way as we do spend the Northern summers in Europe and other times in warm climates around the world."
Glenn and Jacqueline, who have one adult son Brandon, 27, together, credit advice they received from their parents when they first entered the workforce for instilling in them an ability to save, enabling them to carry out their dream of enjoying what they have dubbed a "roving retirement".
"Advice from my father set us on a path to prepare to support ourselves in the future," they said. "We had no expectation of receiving a pension from the government and our retirement savings will actually last longer doing this as we are spending less than if we stayed at home."
Despite still being too young to access their superannuation, the pair – who also blog for website International Living – saved meticulously to afford their travels, with money from investments, share dividends and property boosting their income now that they are no longer working. They also rent out their home in Melbourne which helps to fund their trip.
https://www.instagram.com/p/BZs7UjLAeeL/
Prior to travelling full-time, the pair embarked on an "adult gap year" in October 2015, spending five months in Thailand, one week in Hong Kong and six months in Europe between returning to Australia, via Chiang Mai, to resume their "normal life".
However, upon returning to "normal life" in Australia, the travel bug bit once again, spurring the couple on to sell all of their worldly belongings and head overseas on their retirement adventure.
"Over the course of our year away we had discussed how much we were enjoying what we were doing," they added. "The night we arrived home from our 12-month trip we looked around our house and said 'gee we own a lot of stuff'.
"Having spent 12 months leading a much simpler life with only a couple of suitcases we realised we didn't need all this stuff and the cost associated with owning them. But the clincher perhaps was the fact that we had spent about 33 per cent less than if we had just been living at home, going to work, paying the bills, etc. It really was a no brainer."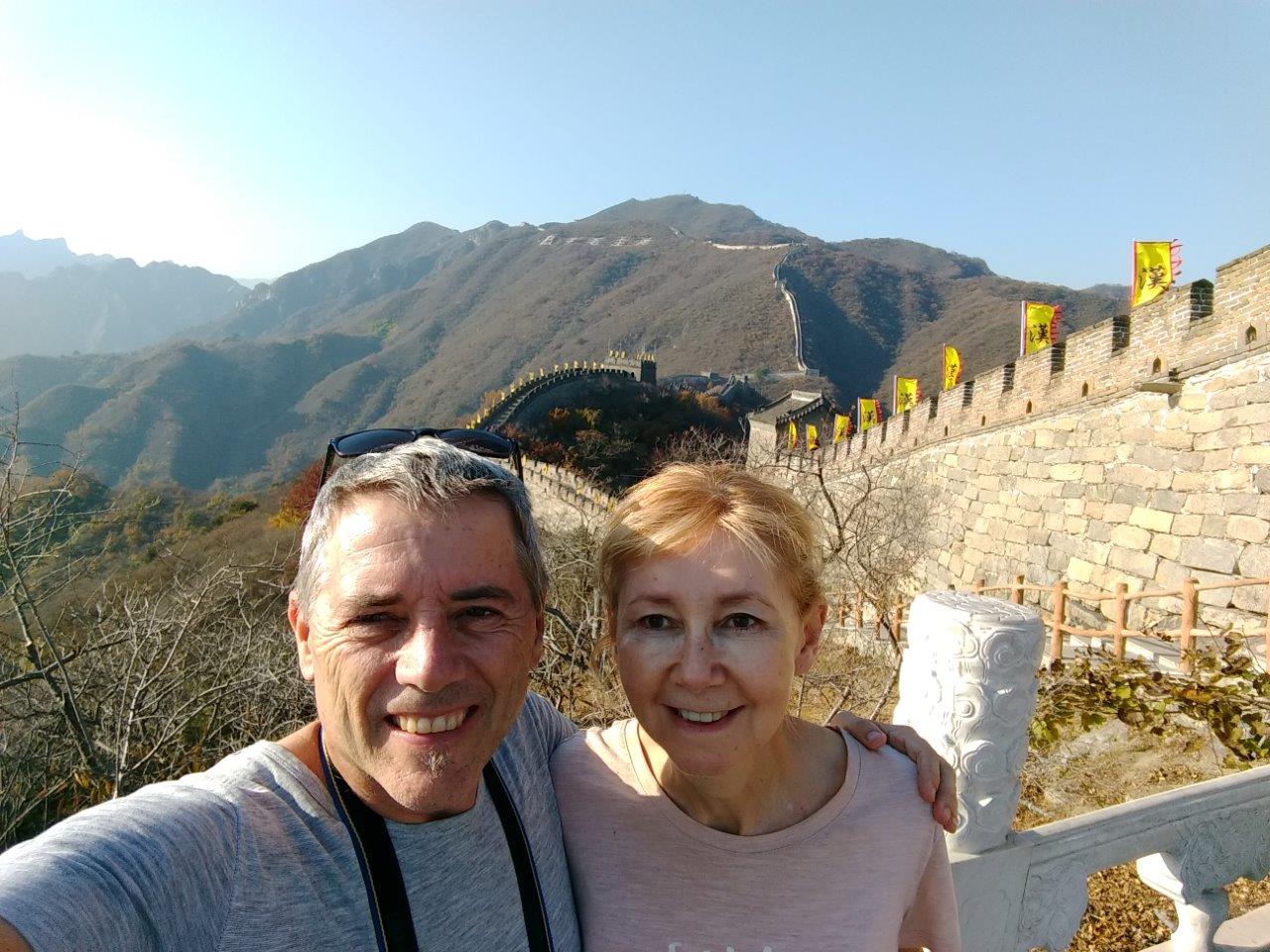 The Lambs are currently in Mexico and are planning to explore more of South and Central America in the coming months, having already seen much of South East Asia and Europe, with the small villages of the United Kingdom being a favourite of former dental nurse Jacqueline.
Read more: How real people like you worked out their post-retirement budgets.
"We hope to inspire others and make them aware there are other options for retirement," the pair added. "Our life is so much more fulfilling and we have so many wonderful memories already. We have made new friends from all over the world and there is a very supportive community of house sitters out there."
You can find out more about the Lambs and follow their travels by visiting their blog 'Lambies Travels'.
Is this something you'd like to do? Were you able to retire early and travel more?
IMPORTANT LEGAL INFO This article is of a general nature and FYI only, because it doesn't take into account your financial or legal situation, objectives or needs. That means it's not financial product or legal advice and shouldn't be relied upon as if it is. Before making a financial or legal decision, you should work out if the info is appropriate for your situation and get independent, licensed financial services or legal advice.