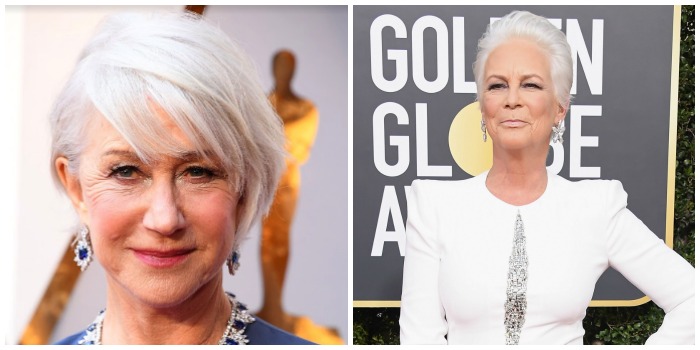 Read more: Gorgeous grey: Hair pro says 'ignore the rules' when ditching the dye.
Showbiz stars are also leading the way in the style stakes, with celebrities such as Glenn Close, Helen Mirren and Judi Dench all embracing the natural effects of ageing and leaving their gorgeous grey hair untouched, rather than opting to hide the stray hairs with dye.
Hollywood actress Jamie Lee Curtis is another celebrity who has taken the bull by the horns when it comes to accepting her fading tresses, with the star recently being praised for her bright white cropped hair-do at the Golden Globes Awards last month.
After sharing a photo of herself on Instagram from the event, one fan wrote: "She's beautiful with any color hair [sic]. It's refreshing to see an actress embrace her age instead of trying to hide it."
Another commented: "Your hair was amazing!!!" While a third said: "You are one classy mature woman. Love the gorgeous white hair and outfit."
And it's not just the older stars who are sporting silver hair these days either, as a rise in the popularity of the colour has also seen much younger women, such as Oscar nominee Lady Gaga, choosing to colour their hair in icy tones, highlighted with hints of pale pink, lavender and even ice blue.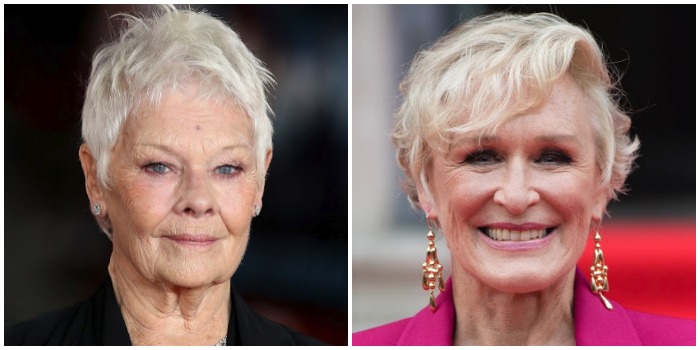 Read more: Turn heads with winning looks and expert style tips for grey hair.
Last year, Starts at 60 spoke to Katy Reeve, the national creative director of Toni & Guy Australia, about the best hair styles to suit grey or white hair.
"I think our perception of grey hair has changed over the last few years with younger girls colouring their hair grey," Reeve said at the time.
"A haircut can make or break any colour, however, I think grey hair with a fantastic haircut can be very striking. You may want to go for the pixie crop like Annie Lennox, the classic bob like Helen Mirren or the long waves like Yasmina Rossi, whatever look suits your style, a great haircut that suits you is imperative."
She added: "Once the decision is made to embrace your natural grey hair, you need to plan the process.
"Rather than going for the ugly 'growing out' of colour, have a full consultation with your technician about the most modern and fresh ways to colour or minimise impact of the change."
Have you changed your hair style after embracing grey or silver hair? At what age did you start going grey?