Out with the old, in with the… old? While the majority of us have been recycling dresses and re-wearing the same outfits for years, a number of celebrities, and even royals, are now choosing to do the same — not to mention, styles like flared pants, shoulder pads and power suits are making a comeback as well! This includes Australian actress Cate Blanchett who was pictured sporting two very familiar looking outfits at the Venice Film Festival earlier this month.
The actress wore a shimmery navy number, featuring statement sleeves and white trimming, on the opening night of the festival, however, she previously wore the beautiful dress to the London premiere of her film Carol in 2015.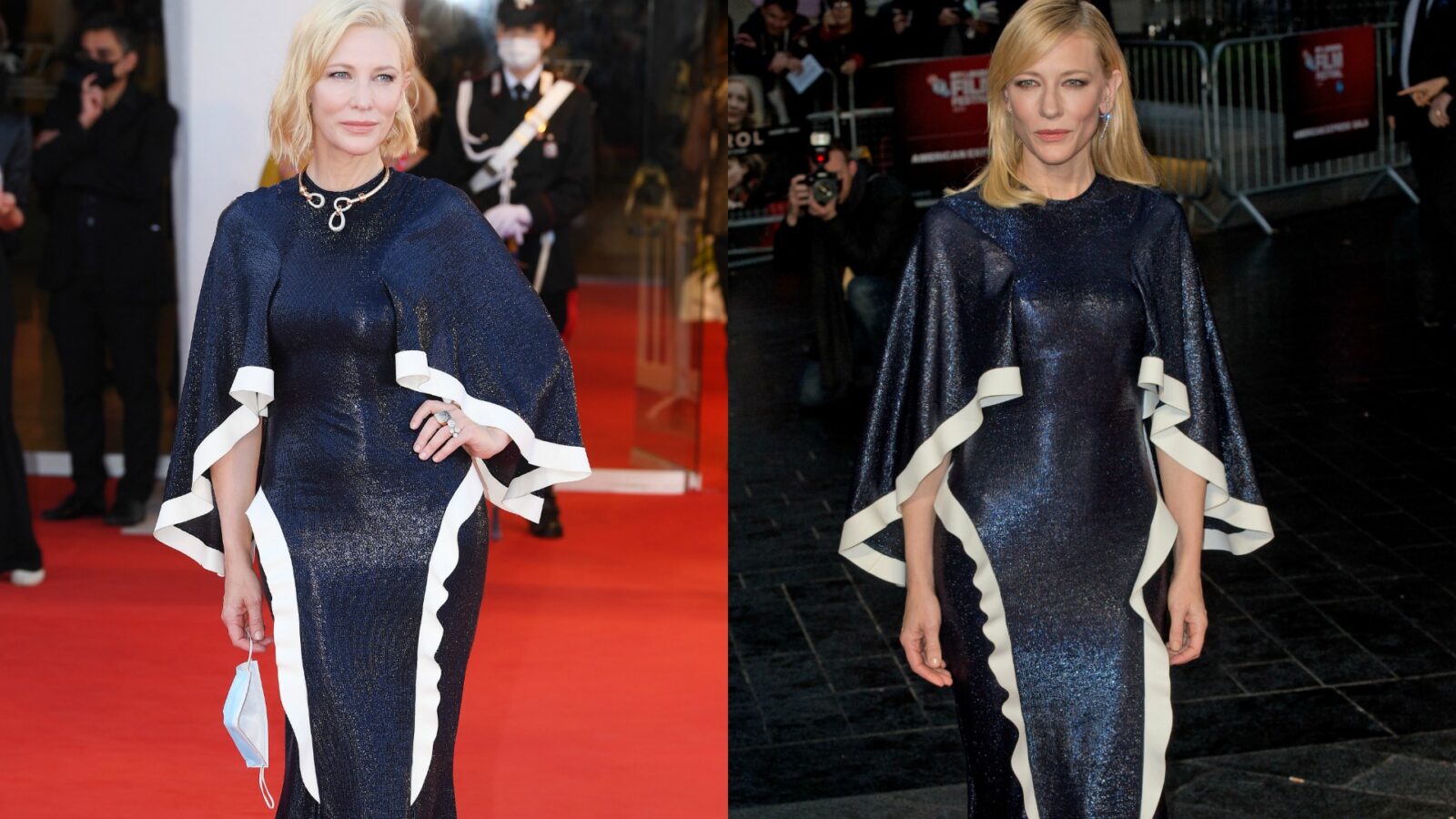 But Cate didn't stop there as the following night she stepped out in a dazzling floral top teamed with black pants and a blazer. The floral top was originally part of her Alexander McQueen feathered dress she wore to the 2016 BAFTA Awards.