The company tweeted shortly after her visit: "We were delighted to show her around the infrastructure learning hub and the members resources centre which we were able to create as a result of the STW appeal."
According to the company's website, the appeal "uses the knowledge and experience of civil engineers to help find solutions to some of the world's most pressing problems".
Fans flooded the royal family's social media channels with praise for Princess Anne, with one commenting: "The Princess Royal dresses appropriately for her age and what she likes to wear.. not into being a fashionista and that's her right."
Another added: "Such a warm lady," and one wrote: "She looks lovely, as always. Such a credit to the Royal family."
While this outfit appeared more vibrant than her usual style, the princess has proven herself a thrifty royal over the years, stepping out in cream-and-navy ensemble earlier this year – a particular favourite that she has worn eight times in public.
Read more: Princess Anne shows her thrifty side in 40-year-old outfit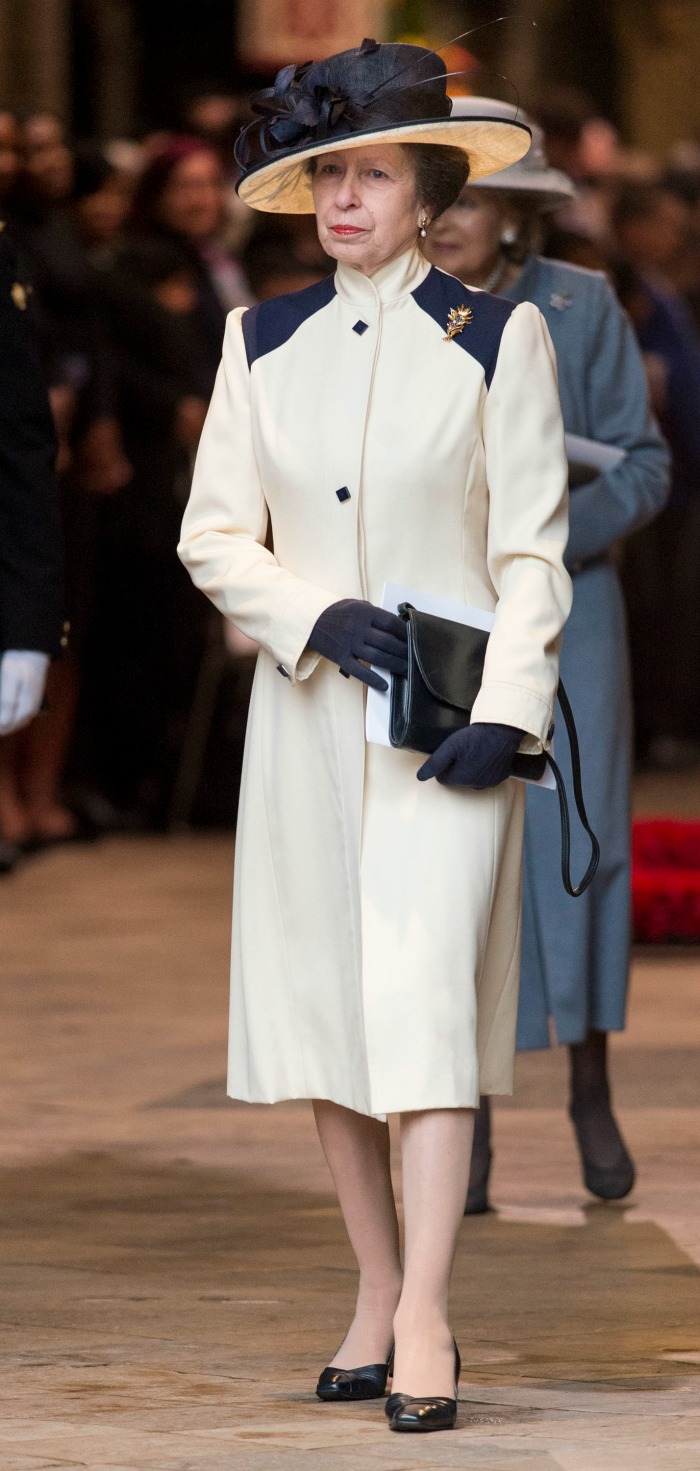 She was a picture of elegance in the cream-and-navy ensemble. The tailored cut fit her figure perfectly while the high neckline brought attention to her sparkling gold brooch. The royal showed her colour coordination skills, coupling the outfit with a spectacular two-tone hat, a pair of navy gloves, pearl drop earrings and a pair of black heels.
Princess Anne first donned the timeless outfit in the 80s' at the Royal Ascot. She wore the cream coat with a pair of navy gloves, a black bag, a golden brooch, pearl earrings and a veiled cap.
She liked the outfit so much that she wore it again in both 1985 and 1988. The look underwent a change in in 1990 at Ascot when the royal moved her brooch to the centre of her jacket. Since then the princess has interchanged the hats, shoes and brooches that have been paired with the outfit, modernising the look through the ages.
Are you a fan of Princess Anne? Do you like her latest outfit?