Meryl's movie focuses on the Panama Papers scandal where 11.5 million documents were leaked detailing financial and attorney information. Once there, she was recognised for her hard work and talent with a TIFF Tribute acting award.
Meanwhile her co-star Joaquin Phoenix also received an award for his performance. In the much anticipated film, Meryl takes on the role of a fictional character by the name of Ellen Martin, who investigates the insurance fraud after discovering she has lost her money while holidaying.
Speaking to Entertainment Weekly about the film recently, Meryl described it as funny but "deadly serious" with the impacts of the scandal on society revealed. "The Panama Papers were sort of an explosive look at how these [financial] shenanigans take place, and how the wealthy steal money from the rest of the world," she explained.
"Money that could be put to better use, that's owed to individual governments in taxes, is spirited away … and it's the wealthiest people in the world that do this." The actress added: "I don't know about you, but I'm illiterate financially. This sort of teaches you the little obfuscations that enable this kind of bad behaviour."
Directed by American filmmaker Steven Soderbergh, The Laundromat also stars Gary Oldman, Antonio Banderas, Jeffrey Wright, Matthias Schoenaerts, James Cromwell and Sharon Stone. Over the past few weeks Meryl has been celebrating the film, stepping out in a vastly different outfit at the premiere in Italy just days ago.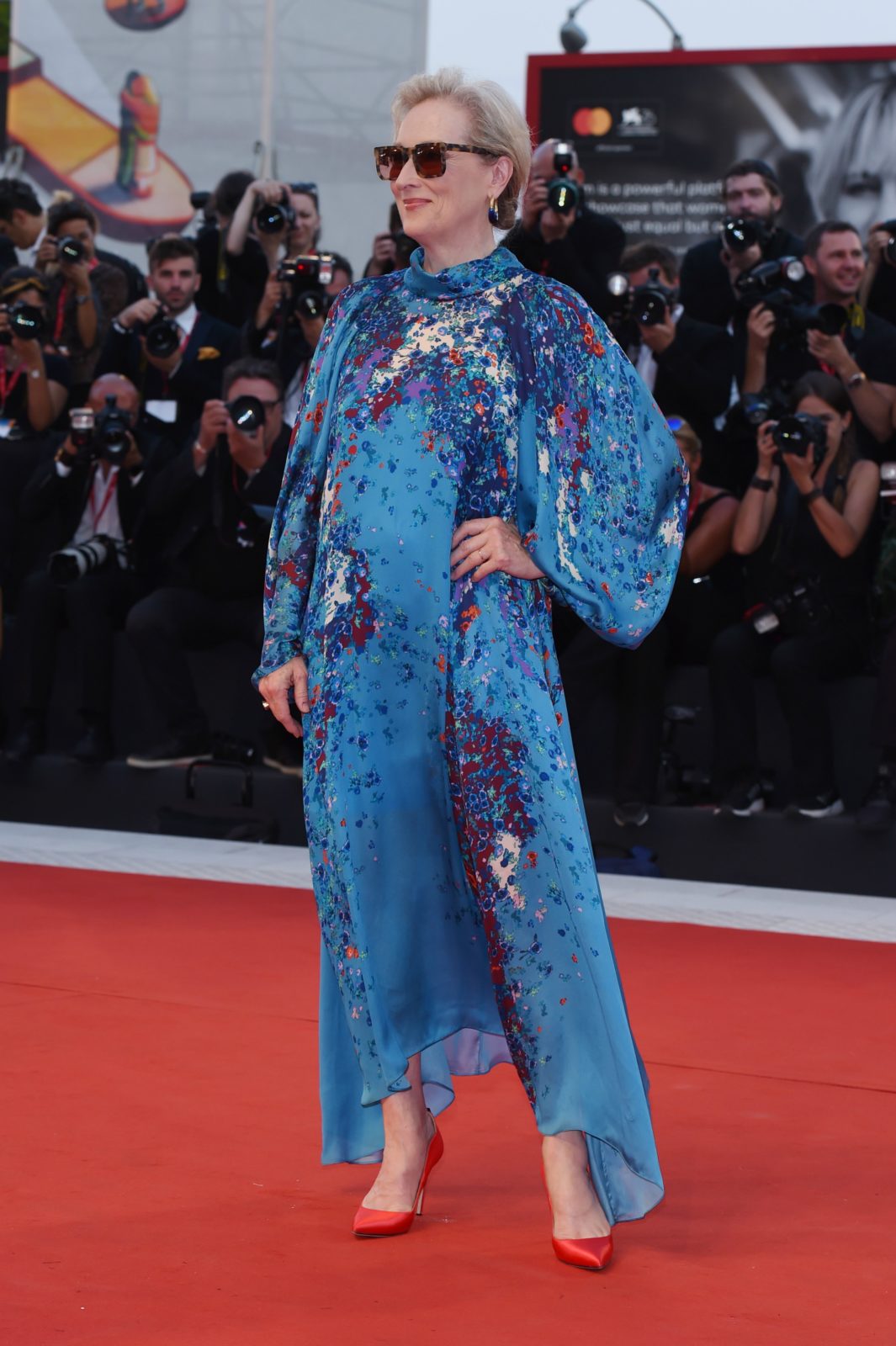 Taking inspiration from a few decades ago, the star sported a colourful number with big puffy sleeves and a vintage high-neck design. Meanwhile, the flowing dress featured a beautiful multi-coloured floral pattern – a striking pattern that looked eye-catching without being busy in the way a more traditional floral fabric would've been.
The star paired the standout ensemble with a pair of red heels, statement gold and blue earrings, and also sported a pair of sunglasses at the event – looking every inch the leading lady that she is. Meryl also opted to keep her make-up minimal for the occasion and wore her blonde locks up in a stylish chignon.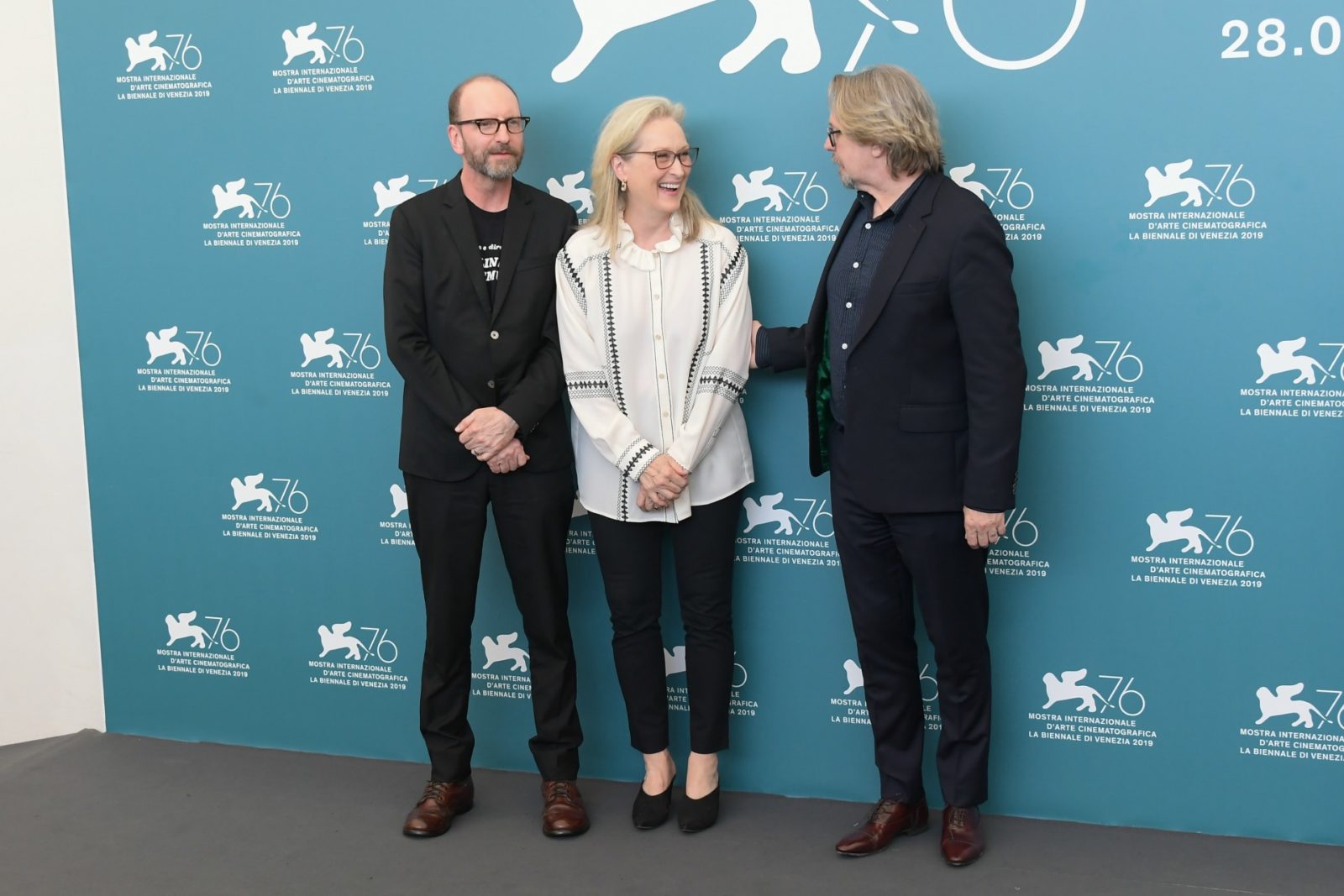 Earlier in the day, the actress stepped out alongside the film's director Steven and co-star Gary in a chic monochrome ensemble to attend a photocall for the film. For the occasion, she wore a white blouse with a stylish frilled collar and puffy sleeves, teamed with a pair of classic black slacks.
Meryl added a pair of matching blacks heels and accessorised with gold hoops. While she kept her make up simple and chic with a pop of pink lipstick, while her blonde hair hung loosely over her shoulders.