"Hello America. Hello," President Trump said, according to CBS News. "The first lady and I wish each and every one of you a happy Independence Day on this truly historic Fourth of July."
"As we gather this evening, in the joy of freedom, we remember that all share a truly extraordinary heritage. Together we are part of one of the greatest stories ever told, the story of America."
Meanwhile Melania's dress, which nipped her in at the waist before billowing out into a full-length skirt, took centre stage as it featured a simple multi-coloured stripe design — a striking pattern that looked eye-catching without being too busy.
Keeping with a natural look, Melania chose to go without jewellery, while using dark mascara to highlight her eyes and a hint of blush on her cheeks. As for her hair, the mother-of-one kept with her usual down wavy style.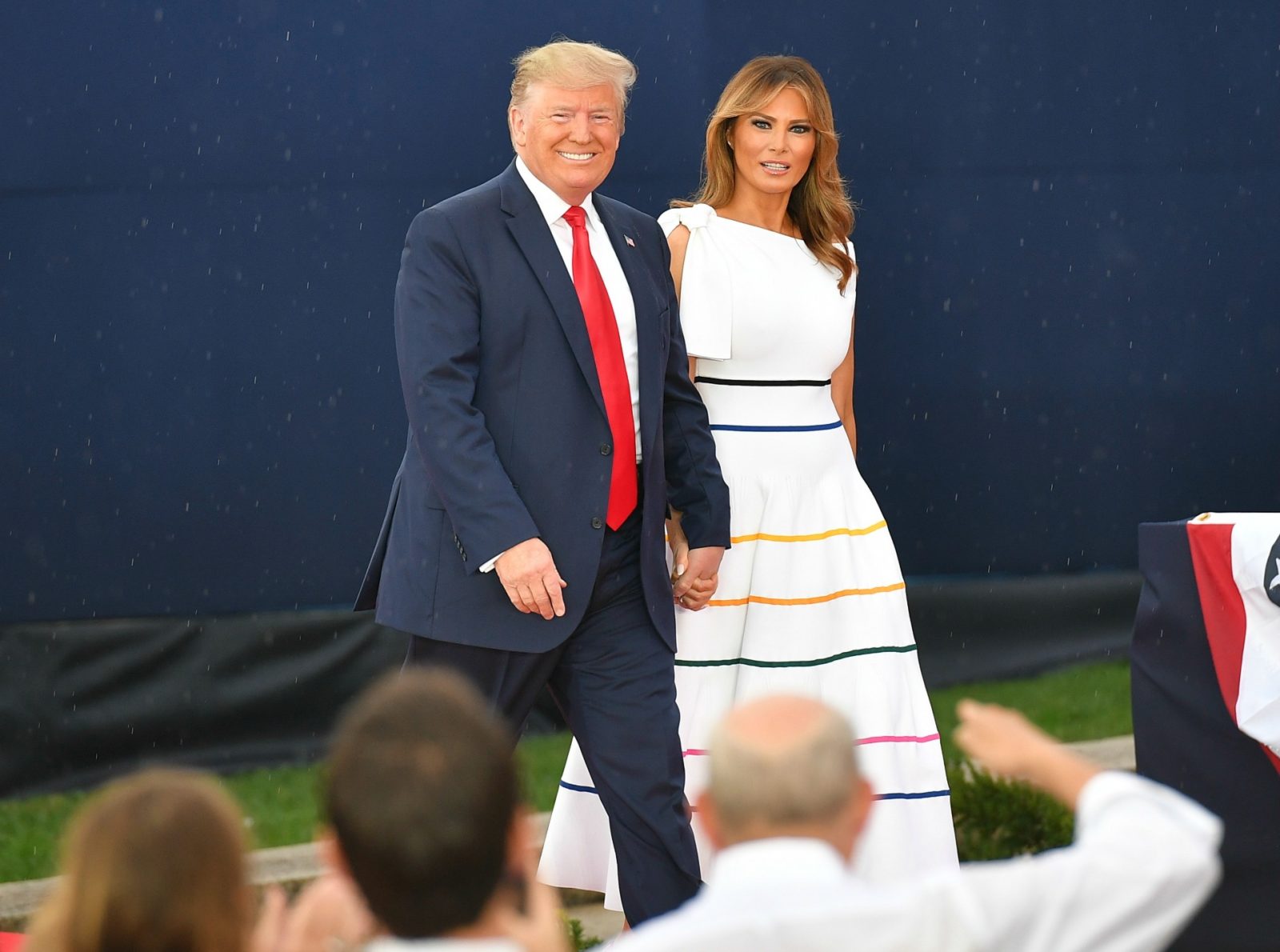 Melania's glamorous appearance comes just a week after she stepped out in a stunning blue and white polka-dot frock to celebrate the start of summer in the United States of America.
The First Lady, 49, looked radiant in the stylish number, with her brunette locks falling gracefully over her shoulders in soft waves, while greeting guests on the grounds of the White House for the traditional Congressional picnic.