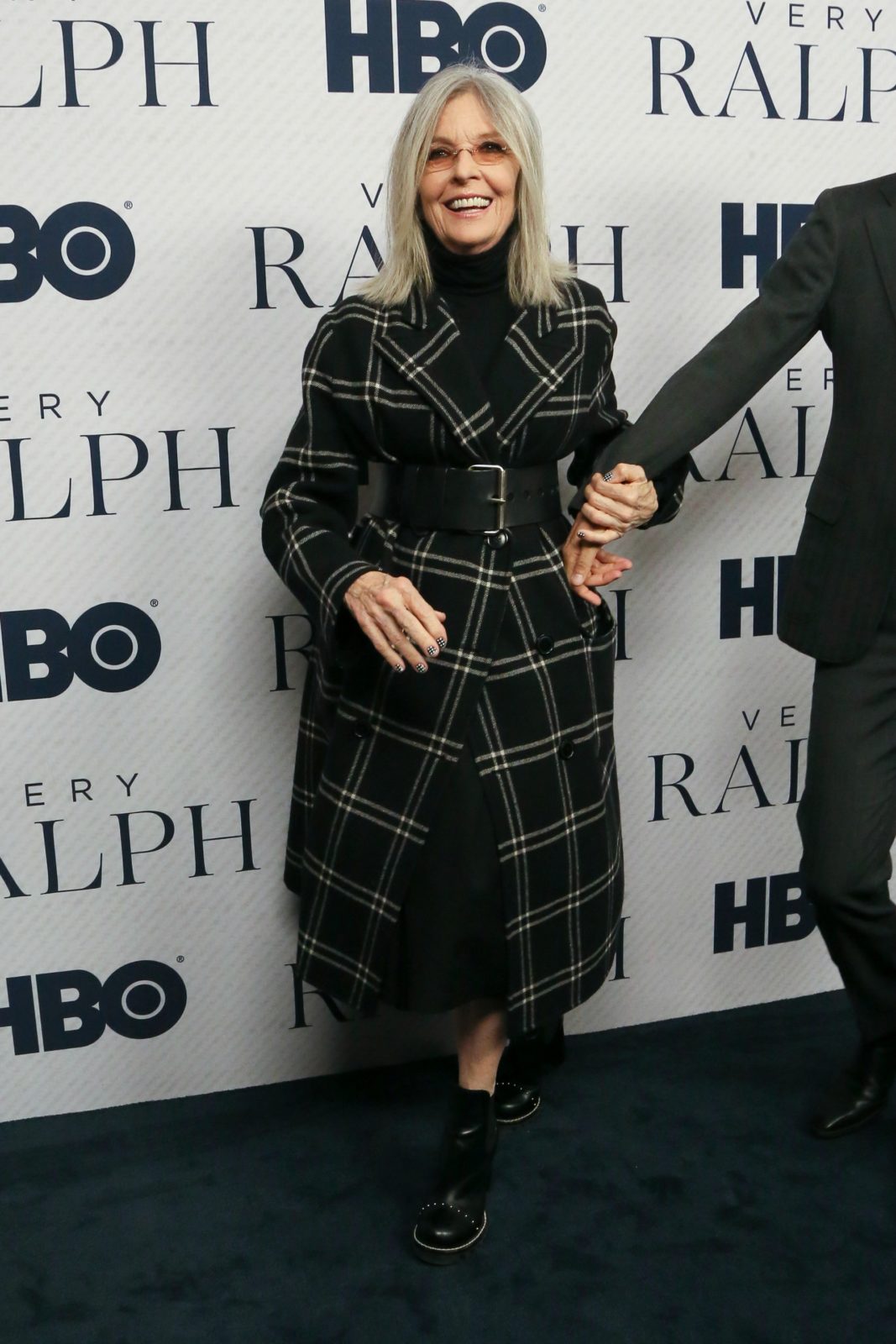 Meanwhile, British actress Emma was snapped in London last week showing off her cropped platinum locks that are tinged with grey tones at the temples. The Love Actually star debuted her new colour during the 2018 premiere of her film, The Children Act – trading in her honey blonde hair for arctic white – and she's been rocking it ever since!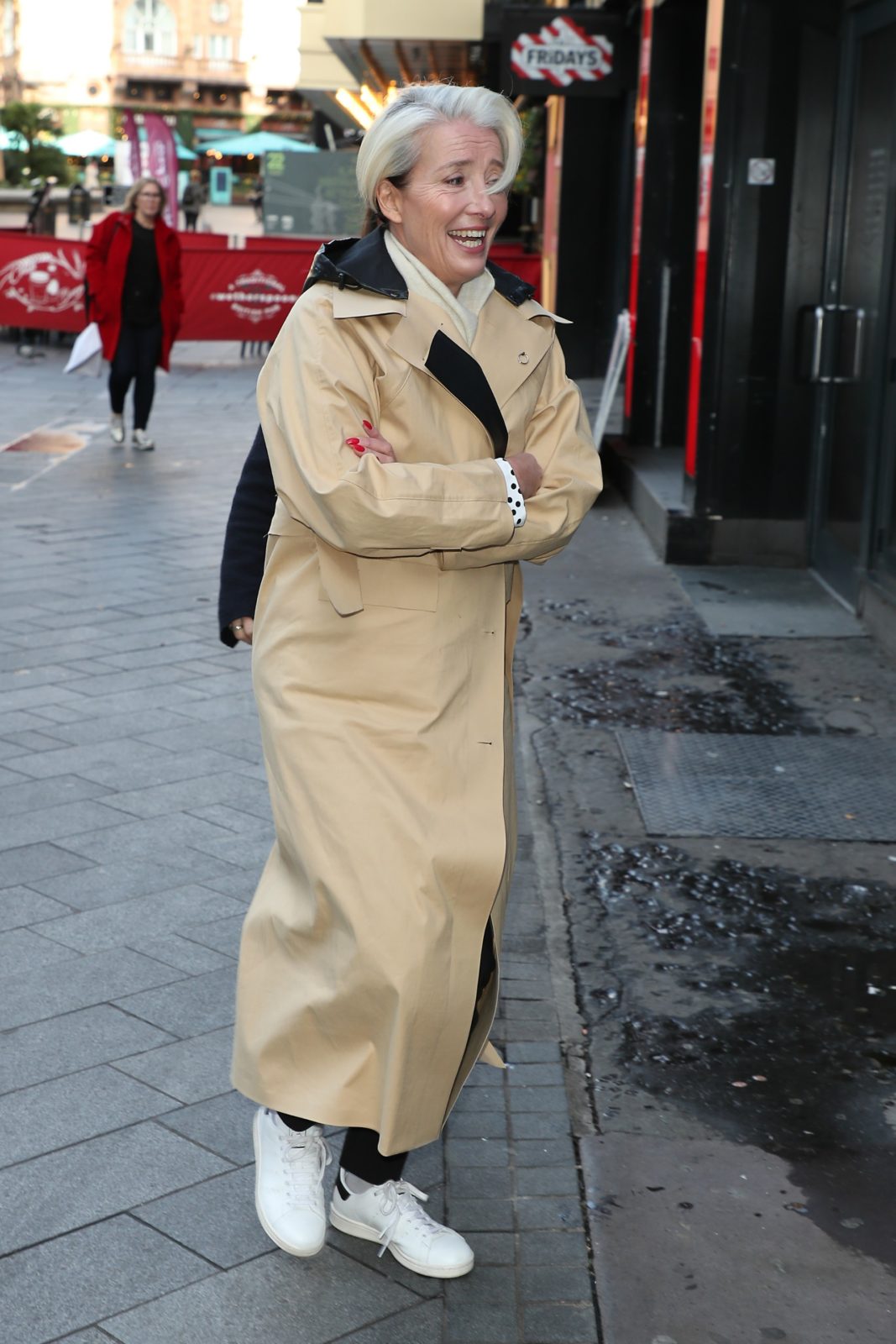 Elsewhere, Helen, who has sported short locks for years now, stepped out for at an event in New York City last week in a stunning skirt and blouse combo, but it was her striking white bob, which she previously debuted at an event in Paris earlier this year, that really stole the show.
Not that her hair is high maintenance; The Queen actress is pretty hands on when it comes to her beauty routine. In July, Helen revealed during a segment on British daytime talk show This Morning that she regularly cuts her own hair for convenience.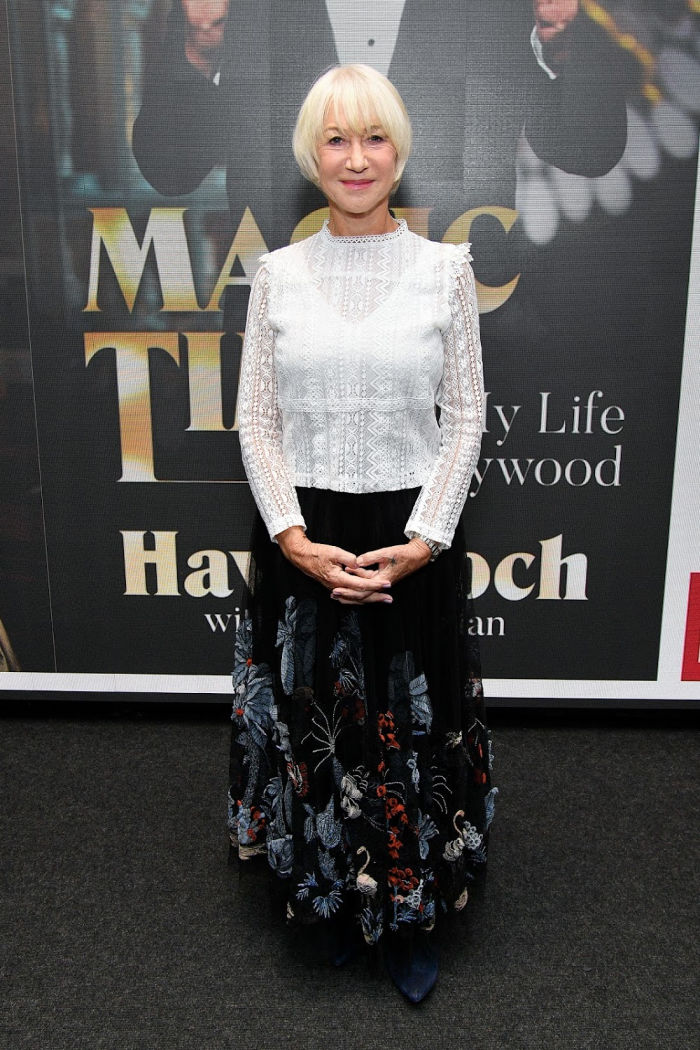 Glenn, who's known for her eclectic, sometimes masculine style, has sported white and silver hair for years now. At the weekend she was pictured at a luncheon in New York City looking very chic in an all-black ensemble that allowed her eye-catching natural colour do all the talking.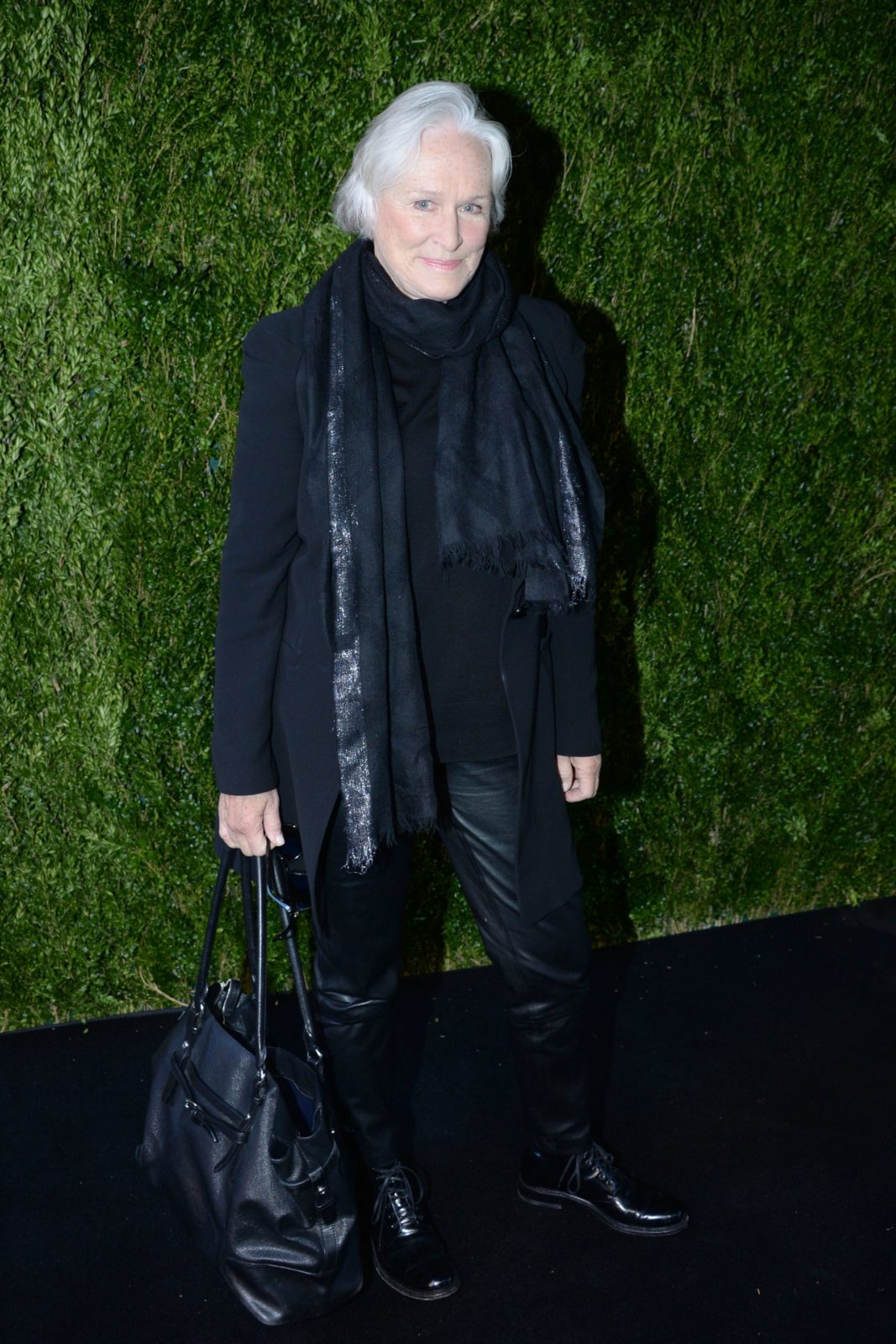 While it used to be that older actresses felt obliged to cover up any greys, more self-assured female stars are letting their real hair colour shine – so much so that younger women are even opting to dye their locks in various shades of silver as a fashion statement.
And that's become such a huge trend that dedicated social media pages exist to inspire women of all ages to follow suit. One page, Grombre, invites women from right round the world to share their moving and inspirational personal stories alongside a stream of photos of themselves with gorgeous hair in all shades of grey, silver and white.
One woman who posted on Grombre said she's loved every moment of embracing a "whole new me in my 60s". Deb Pinckley wrote in her own picture caption that she grows more intrigued by the new her that's emerging with every day that goes by.
"After 19 years of salon hair color, blow drying, and flat iron to straighten, I've decided to go back to my natural curls, air dry or diffuse, and scrunch! It's a whole new me in my 60's, and I'm embracing it!" she said.
"Thank you for all the posts that have encouraged me to stay the course! Katie posted that 'aging is a privilege to be cherished!' I couldn't agree more. 'Life is a daring adventure or nothing,' so let's dare to be gray!"