The 56-year-old followed the simple theme, keeping makeup to a minimum with a pink lip, a touch of blush and dark eyeliner to highlight her features.
Demi joined a star-studded lineup at the Beverly Wilshire Four Seasons Hotel, with the likes of Sharron Stone, Goldie Hawn and Rita Wilson also making an appearance.
The Women's Cancer Research Fund, a program of the Breast Cancer Research Foundation, supports innovative research, education and outreach directed at the development of more effective approaches to the early diagnosis, treatment and prevention of women's cancers.
The event was a chance to pay tribute to those who had survived cancer and to honour those who sadly succumbed to the disease.
During the evening Rita, the wife of Tom Hanks, discussed her own battle with cancer. She was diagnosed in 2015 and later underwent a bilateral and reconstructive surgery.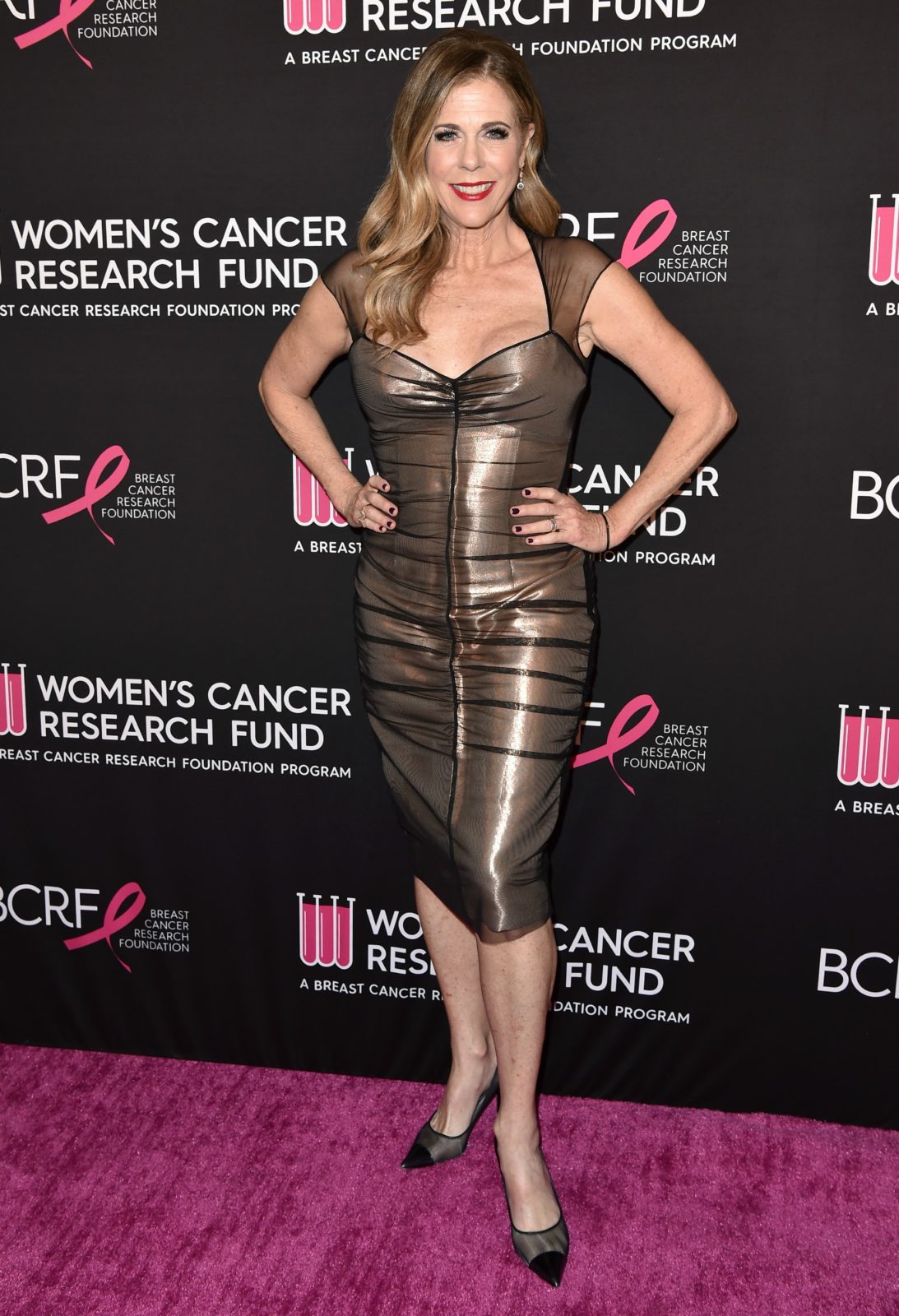 "After I got diagnosed, I was shocked and scared. I didn't know what was going to happen," Rita told Vanity Fair at the dinner. "What helped me was my faith. I'm Greek Orthodox. I was raised in that faith, and I still have a very strong faith. That really helped me especially when things were so out of control. My husband, my children, my brother, and my incredible girlfriends also helped me."
Read more: Rita Wilson turns up the heat in metallic figure-hugging dress
The stylish 62-year-old actress showed off her fabulous figure in a fitted metallic dress for the evening event. Wearing her long hair in loose waves over her shoulders Rita looked a million dollars as she posed for the cameras. She finished off the glamorous look with black pointed heels, subtle gold jewellery and a bright red lip.
Are you a fan of Demi Moore? What do you think of her outfit choice?