The Women's Cancer Research Fund, a program of the Breast Cancer Research Foundation, supports innovative research, education and outreach directed at the development of more effective approaches to the early diagnosis, treatment and prevention of women's cancers.
Rita was diagnosed with breast cancer in 2015 and underwent a bilateral mastectomy and reconstructive surgery.
"After I got diagnosed, I was shocked and scared. I didn't know what was going to happen," Rita told Vanity Fair at the dinner. "What helped me was my faith. I'm Greek Orthodox. I was raised in that faith, and I still have a very strong faith. That really helped me especially when things were so out of control. My husband, my children, my brother, and my incredible girlfriends also helped me."
Meanwhile, Rita proved she is every bit a fashion icon as she showed off yet another stylish outfit as she enjoyed a romantic night out with her husband Tom Hanks last November.
Rita wowed crowds once again as she showed off her figure in a tight scarlet red-coloured floor-length ball gown, with a one-shoulder neckline. She added a beautiful diamond necklace to her outfit and carried a stylish black clutch bag.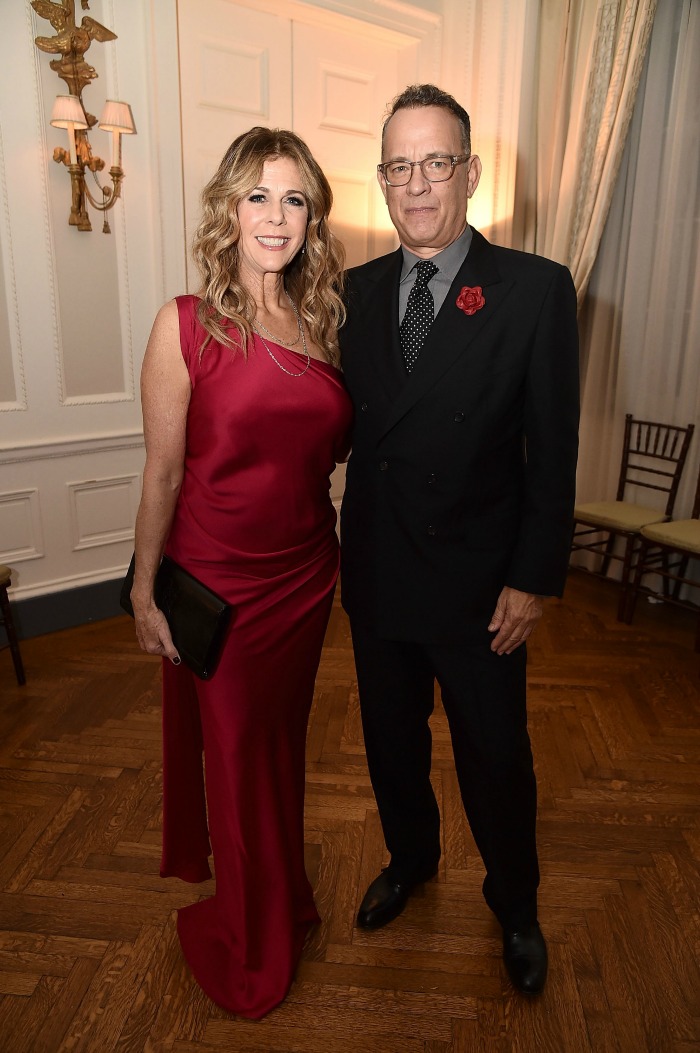 Read more: Lady in red: Tom Hanks enjoys sweet moment with glamorous wife Rita Wilson
Wearing her brunette locks in soft waves, the star glowed as she posed arm in arm with her famous husband. Meanwhile, Tom looked smart and dapper in a dark suit which he matched with a spotted tie.
The couple have two sons, Chet, 28, and Truman, 22, while Tom has two children (son Colin, 40, and daughter Elizabeth, 36) with ex-wife Samantha Lewes. He has been happily married to Rita for 30 years.
Are you a fan of Rita Wilson? What do you think of her latest outfit?