The event, which is held annually, celebrates the achievements of leading women in business, art, politics and entertainment. It first began in 1986 and since then has grown into a networking event for the most influential women in the community.
The luncheon also helps to raise money for those in need with more than $1.2 million raised this year to assist the delivery of over 150,000 to elderly members of the community.
Speaking at the Citymeals on Wheels lunch, Citymeals boss Beth Shapiro said helping the elderly was of the utmost importance.
"No one anticipates growing old alone and unable to manage even a single flight of stairs," she said. "The people who rely on Citymeals – frail, aged New Yorkers in their 80s and 90s and 100s – are the people who built this city and we'll continue to celebrate and care for them.
"Thanks to the generosity of the women – and men – in this room, our frail ,aged neighbours can take comfort in knowing Citymeals will always be there for them and they will not be forgotten."
Deborra-Lee has had a busy week attending events across the city. She was last spotted wearing a little black dress – of sorts – at the Charlize Theron Africa Outreach Project at the Africa Center in New York. True to form she put a personal spin on the classic dress with a vibrant pop of colour.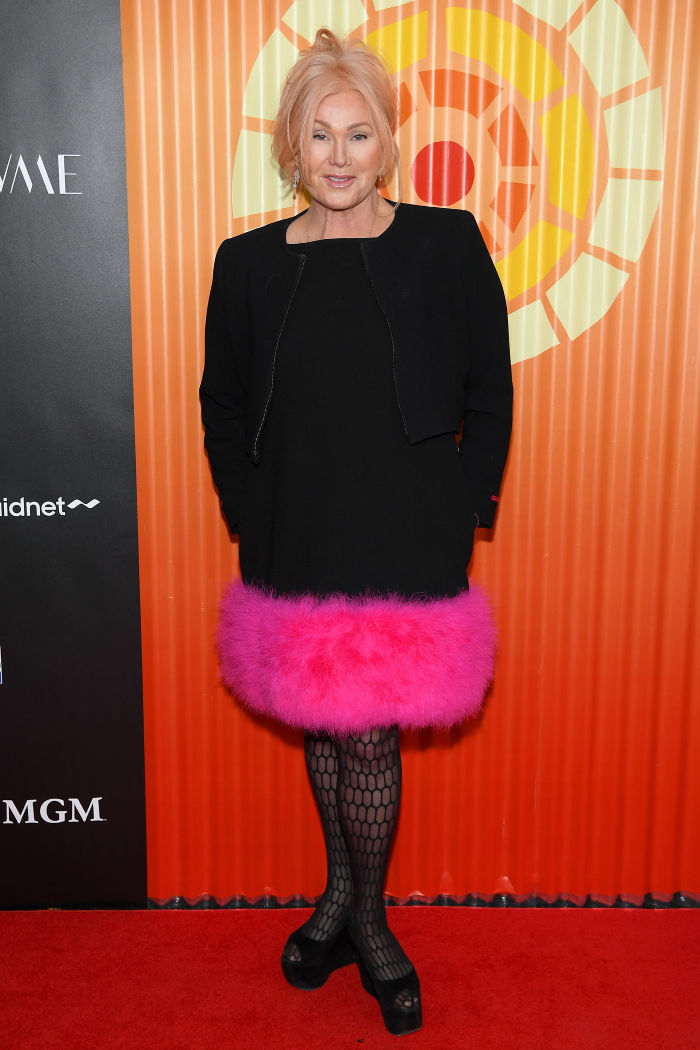 The actress and producer, who has been married to Hollywood super-star Hugh Jackman since 1996, posed for photos in the black shift dress that featured a bold trim of bright pink faux fur around the hemline. She paired the eye-catching frock with a simple black cropped jacket, then jazzed it up further with patterned tights and a furry black handbag.
After all, who says black has to be boring? That's never the case with Deborra-Lee is on the red carpet!