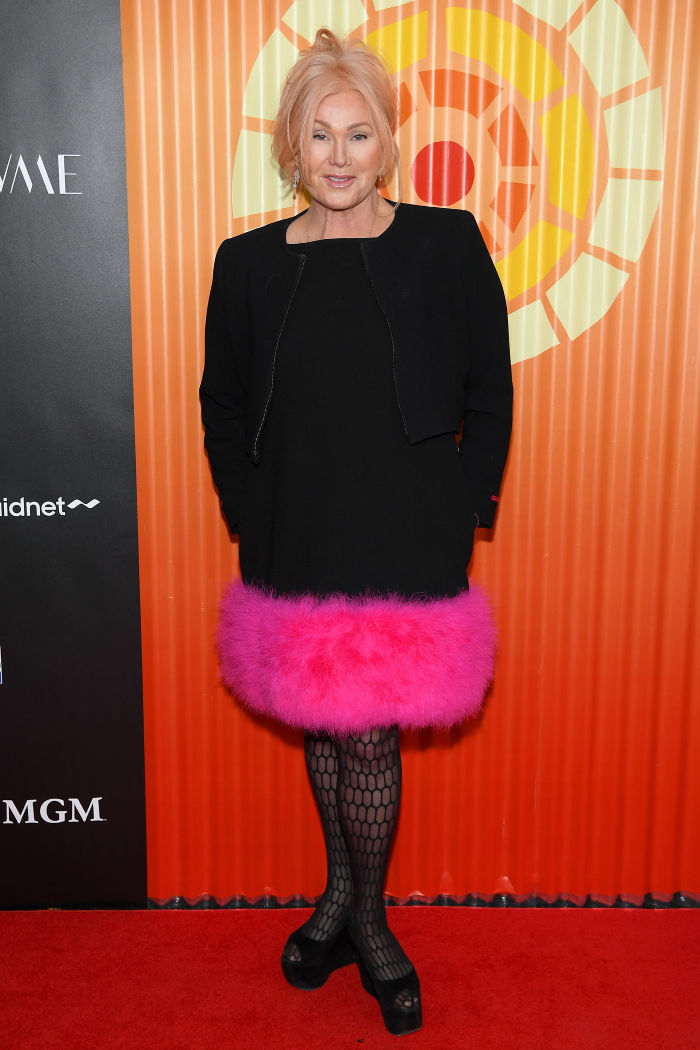 Deborra-Lee was not joined by her husband – with whom she shares two adopted children – for the occasion, despite the X-Men star having wrapped up his 'The Man. The Music. The Show' international tour.
Hugh then told the crowd that he almost didn't make the cut as Wolverine in X-Men, adding: "I went home to Deb and started whinging about everything… And she listened to me very patiently for about an hour and finally she just said, 'Listen, I think you have just got to trust yourself. You are worrying way too much about what everything else is thinking. Just go back to the character, focus on that, trust your instinct. You've got this.'"
He continued, before dedicating his next song to his lovely wife: "And to me that is love. Someone who believes in you when you don't really believe in yourself. This whole show is dedicated to Deb and the kids."
The couple, who met on the set of Australian drama Corelli in 1995, celebrated their 23rd wedding anniversary earlier this year, with Hugh posting a sweet tribute to his wife on social media.
Sharing an hilarious throwback photograph of the couple, he wrote: "Happy anniversary #mydebs #23"
The photograph showed a much younger Hugh and Deborra-Lee smiling broadly for the camera, with what appears to be chocolate cake slathered all over their teeth. Fans were quick to comment on the sweet tribute, wishing the happy couple a happy anniversary.
One wrote: "Such a powerful and beautiful couple." Another said: "You are so lucky to find a life time partner."
While a third commented: "Really Happy!!!!. Congratulations."