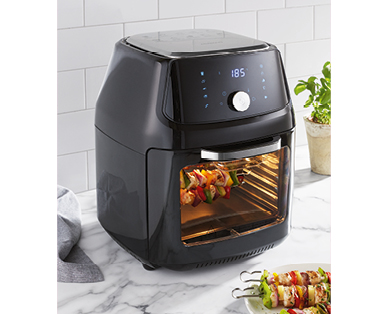 Aldi is loved by Aussies for its ridiculously low prices and weekly special buys deals that have previously included everything from skiing gear to pancake pans, fridges to gazebos and even surfboards. And Aldi's special buys have become a cult favourite, as dedicated bargain hunters flock to their nearest supermarket each Wednesday and Saturday to snap up the latest offerings before they're all gone.
Last month, the retailer offered up a luxurious bedding collection that included a 1,000 thread count fitted sheet and a memory foam pillow. The range also included a 300 thread count fitted sheet set, which came in three sizes — single for $24.99, queen for $34.99, and king for $29.99. Other items on sale included a $12.99 bamboo charcoal pillow protector, a $29.99 performance memory foam support pillow and a $9.99 ultra-fresh 'health' pillow.
Before that, Aldi offered a stunningly modern dining range for a surprisingly low cost that included automatic salt and pepper mills or even a complete four-pack dinnerware set with a speckled finish both for just $9.99!