Participants were asked about the frequency of their social activities, with response options including almost every day, at least once a week, at least once a month, occasionally, and never. The study also collected data on potentially influential factors such as education, sex, marital status, household income, fruit and vegetable intake, lifestyle, and poor health. The study tracked survival for an average of 5 years or until death.
During the monitoring period, 25,406 individuals reported not engaging in any social activities, 1379 engaged sometimes, 693 at least once a month, 553 at least once a week, and 532 almost every day. Of the 28,563 participants, 21,161 (74 per cent) died, with 15,728 passing away within the first 5 years.
Overall, the study found that more frequent social activity was associated with longer survival. The greater the frequency of social interactions, the greater the likelihood of living longer.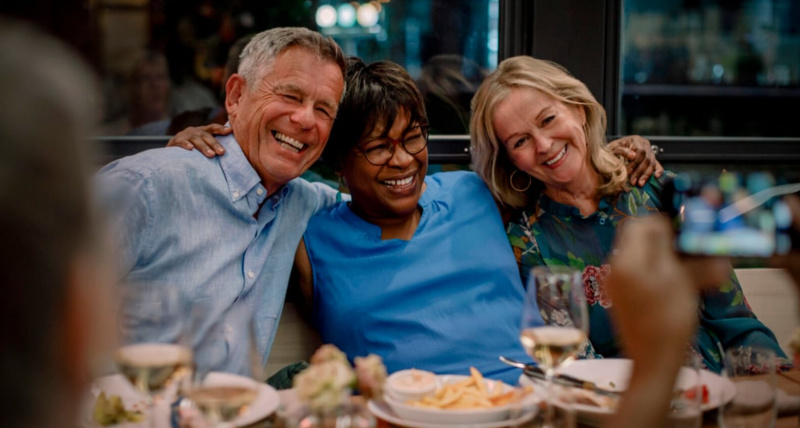 Compared to individuals who reported never socialising, those who socialised occasionally had a 42 per cent delay in time to death, those who socialised at least monthly had a 48 per cent delay, those who socialised at least weekly had a 110 per cent delay, and those who socialised nearly every day had an 87 per cent delay in time to death.
Researchers concluded that "although the association between social activity frequency and overall survival attenuated after adjusting for sociodemographic factors, socioeconomic status, healthy behaviours and several morbidities, it still remained statistically significant, which indicated that social activity participation per se was an independent predictor for overall survival in older people."
Although it remains unclear as to why socialising in older age may increase survival rates, some theories suggest that socialising could improve healthy behaviours, such as regular exercise and a balanced diet.
Another possible explanation is that socialising may help reduce the negative effects of chronic stress on the body, according to the researchers.
IMPORTANT LEGAL INFO This article is of a general nature and FYI only, because it doesn't take into account your personal health requirements or existing medical conditions. That means it's not personalised health advice and shouldn't be relied upon as if it is. Before making a health-related decision, you should work out if the info is appropriate for your situation and get professional medical advice.