There's a range of underwear that has been specifically designed to absorb leakages and is suitable for those with light incontinence. And we promise they don't feel like you're wearing a nappy!
The Conni underwear look just like any other underwear, except that they are waterproof and absorbent – hence great for those who live with light incontinence. They feature four-layer protection, including an absorbent and waterproof gusset (that works exactly like a reusable pad) which is built into the underwear – meaning you don't have to wear a pad, just the undies. This makes it that much more comfortable and less bulky. Because let's face it, uncomfortable underwear is the worst!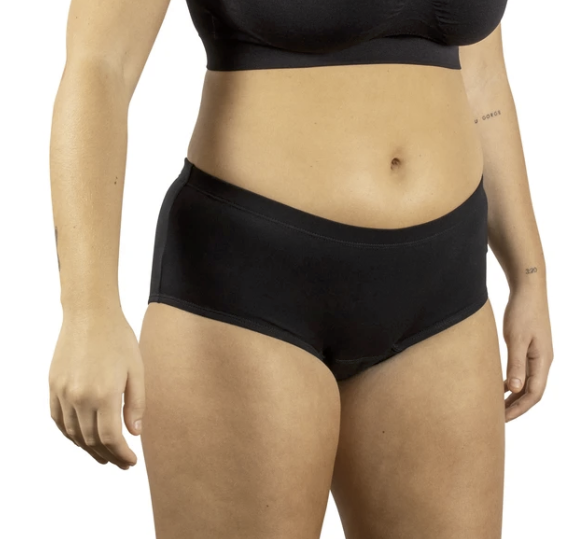 The range is made from cotton, and although many believe this material doesn't breathe, this is simply a misconception. It's the perfect match with the microfibre gusset and is safe against the skin – so no irritation. Not only that, the underwear is incredibly cost-effective. It's machine washable and tumble dry safe and can be worn countless times, unlike ordinary incontinence pads that you can only wear once and then have to throw out.
And the undies have received great reviews from happy customers, who finally feel confident to go out and enjoy life without any worries.
"Tried Connie for the first time for a few weeks instead of using bulky disposable panty-style pads and I am truly sold!" one person said. "I am now purchasing additional pairs so I never have to use disposables again. Good for the environment as well as good for myself."
While another wrote: "Incredible product. For starters, I don't have heavy leakage, with that being said, this product has turned my life around. It looks exactly like regular underwear without that diaper look, and doesn't have any diaper sound. It feels just like normal underwear, it's amazing. I have my confidence back and don't have to constantly worry and check myself anymore. Highly recommend to those with light leakage."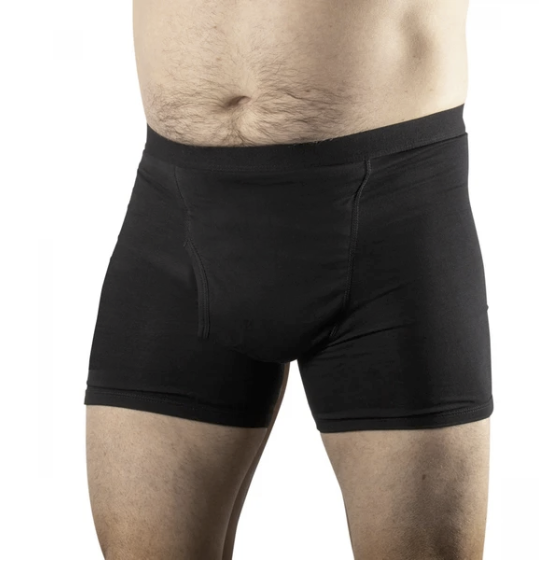 And a third added: "I bought this product and it's excellent for catching my drips and are so comfortable. I don't even feel like I'm wearing absorbent jocks. Best of all, I don't feel wet even though I leak frequently, and they pass for normal jocks when washing them. I had prostate surgery and am hoping my leaking stops but in the meantime, I'll use these with confidence."
Women can choose between the basic, active range of underwear and the pretty chantilly range which features lace detailing, with sizes ranging from 10 to 26. And men don't have to miss out either. There's trunks available in black and grey, with sizes ranging from small to 4XL.
You can purchase the underwear on the Starts at 60 Marketplace with prices starting from $27 per pair.
IMPORTANT LEGAL INFO This article is of a general nature and FYI only, because it doesn't take into account your personal health requirements or existing medical conditions. That means it's not personalised health advice and shouldn't be relied upon as if it is. Before making a health-related decision, you should work out if the info is appropriate for your situation and get professional medical advice.