Eva says the mattress uses cooling memory foam and natural latex in combination with a pocket spring system to help to give your body an optimal rest throughout the night, and Aussies have agreed. The Eva Mattress has received an A+ rating by customers, with some saying it has completely relieved their aches and pains. The only problem is that it's so comfy, you might sleep through your alarm.
"My partner suffered aching hips and shoulders with our previous mattress, but not with Eva. We have had this mattress for 18 months and still love it. Super comfy, firm, yet the top is nice and soft. And the price is so reasonable," one happy customer wrote on ProductReview.com.au.
Another well-rested Eva convert commented: "We are both over 60 and have had many mattresses in our lives, but never as comfortable as this one. Considering the price I have been expecting it to start to sag or something, but there has been absolutely no give. If we ever have to replace this mattress (somehow I think it will last longer than we will) we will definitely be buying another Eva."
Plus, if you're kept awake by a bed-mate tossing and turning throughout the night, the Eva Mattress promises to minimise disturbances. The pocket springs keep you and your partner supported throughout the night, so there'll be no waking up at 2am when they're having a bad dream, or changing sleeping positions. And if you find yourself banished to the mattress's edge by your partner, or even a snoozing pet, you're unlikely to even realise as the springs along the side of mattress will keep you comfortably in place.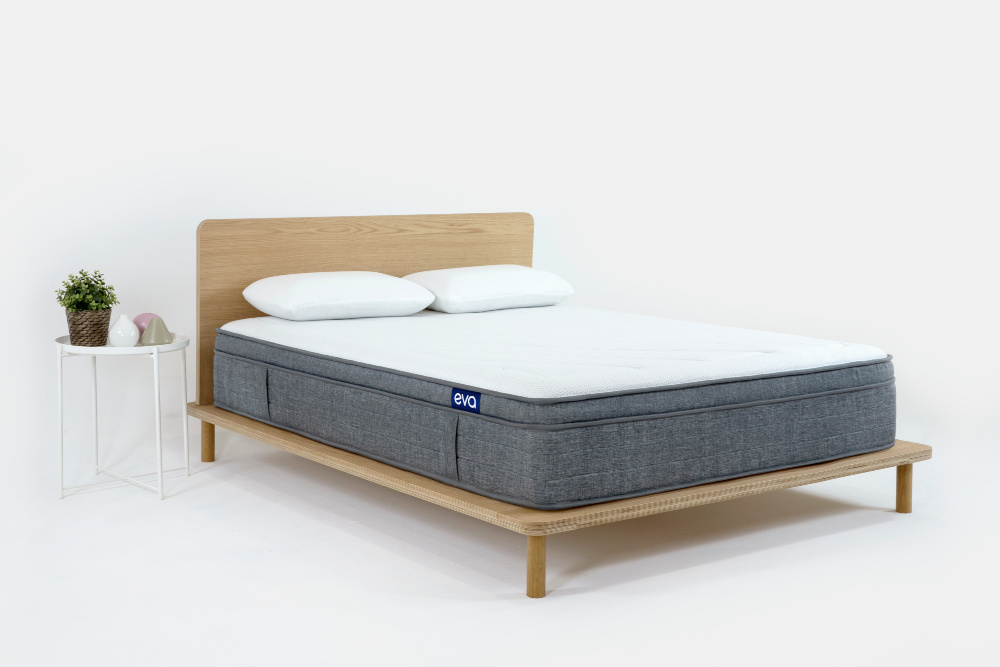 So, if you're ready to have the best night's sleep of your life, it's time to get excited as Eva is having a sale right now! You can save over $100 on one of the Choice-recommended mattresses, so instead of paying $900 for a queen size, you'll pay $800, while a king size mattress will set you back $900, down from $1,000.
You won't have to wait long for it to arrive either. If you live in a metro area, you can get your mattress delivered the next business day for no extra cost.
The 100 per cent Australian-owned company is so confident that you'll enjoy a restful night's sleep on the mattress that it's also offering a 120-night trial period. If you're not happy after all that time testing your Eva Mattress, you can send the mattress back, no strings attached.
It all sounds too good to be true, right? Well, we can assure you it's as fantastic as it sounds! So, if you think it's time to change mattresses and finally get a good night's sleep, click here to check out Eva Mattress.
IMPORTANT INFO We write about products and services we think you might like and may receive payment if you click on the links in this article or go on to make a purchase. 
IMPORTANT LEGAL INFO This article is of a general nature and FYI only, because it doesn't take into account your personal health requirements or existing medical conditions. That means it's not personalised health advice and shouldn't be relied upon as if it is. Before making a health-related decision, you should work out if the info is appropriate for your situation and get professional medical advice.