The Royal wedding dress designers and stylists who made history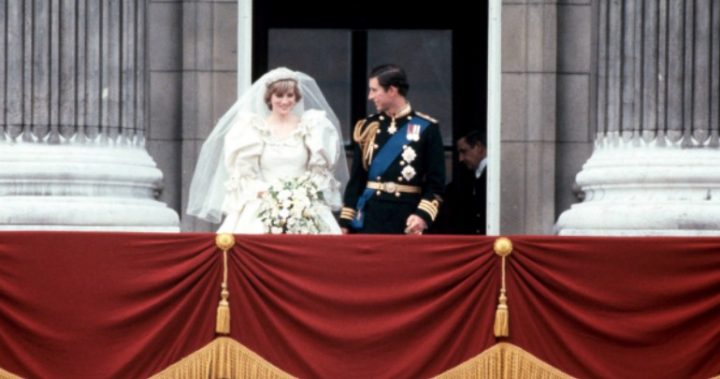 Meghan Markle will walk down the aisle with Prince Harry in the spring, but she's keeping her dress and any designers she's short-listed a closely-guarded secret.
But with everyone from David and Elizabeth Emanuel, through to creative director of Alexander McQueen, Sarah Burton, she has some huge inspirations from past Royal gowns. Princess Diana, the Duchess of Cambridge, the Queen herself and many more put big names behind them ahead of their weddings, and Markle will no doubt do the same.
But who will she choose? Here, we look back at some of the top designers and stylists behind those historical Royal wedding looks:
David and Elizabeth Emanuel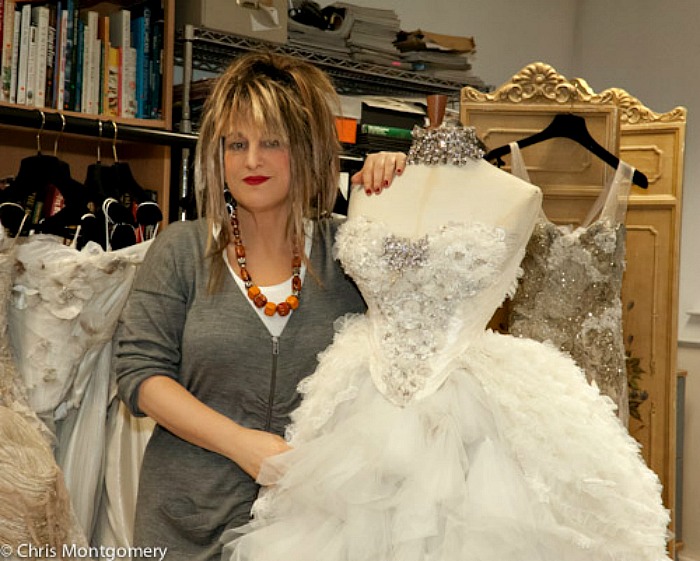 The famous fashion duo were behind Princess Diana's stunning dress when she married Prince Charles in 1981. The ivory silk taffeta and antique lace gown was considered one of the most closely-guarded secrets in fashion history at the time.
The gown had a 25-foot (7.62m) train, and it was valued then at around £9000 ($15,000 Australia). Following the birth of their two children, Oliver and Eloise, in 1977 the couple launched their own fashion house, Emanuel Salon, in London's Mayfair.
In 1979, they closed the shop to concentrate on the couture side of the business, and became a favourite designer of Lady Diana Spencer before her marriage. In 1987 the Emanuel Shop was opened in Beauchamp Place, Knightsbridge, bringing exclusive clothing to the general public.
Ad. Article continues below.
The couple divorced in 1990 and went on to create designs under their own names, with Elizabeth designing gowns for theatre productions, huge fashion houses and even top TV advertisements.
Read more: A look at past Royal wedding dresses ahead of Meghan's big reveal
Sarah Burton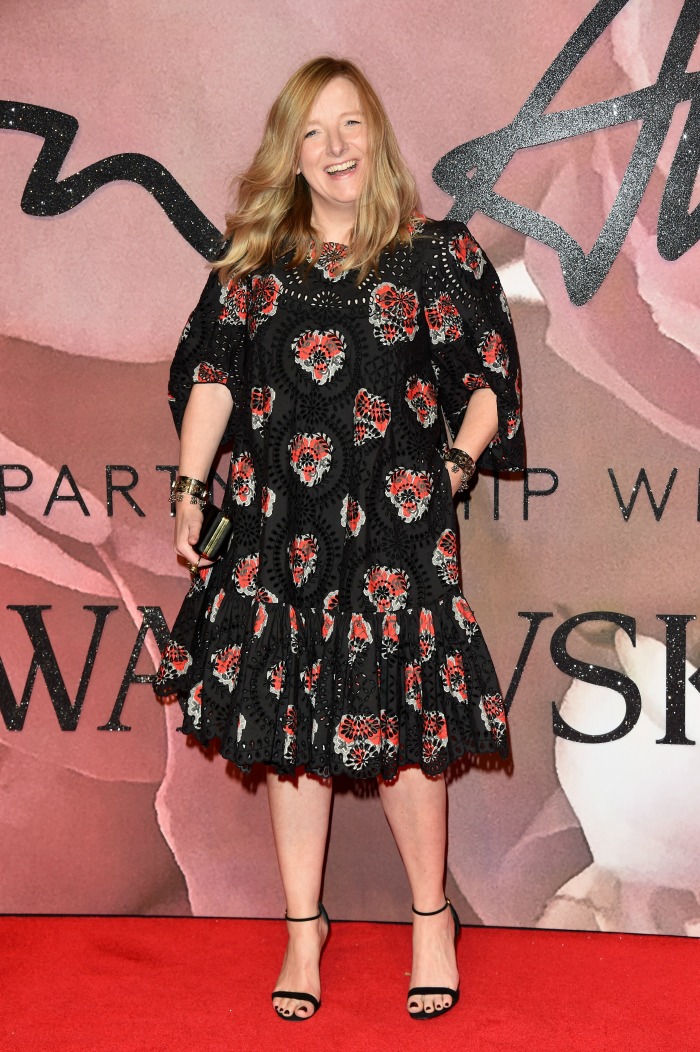 Creative director of Alexander McQueen, English designer Sarah Burton, was the big name behind the Duchess of Cambridge's wedding gown when she married Prince William in 2011.
Ad. Article continues below.
She designed a beautiful white lace dress with a flowing skirt, adding a daring plunging neckline, a first for the Royal family, and a long flowing veil. Catherine's dress cost an amazing £250,000 (US$333,400, A$537,500).
Burton was named in Time 100 in 2012, an annual list of the 100 most influential people in the world according to Time. She worked her way up from an intern position to McQueen's personal assistant, before becoming Head of Womenswear in 2000. She was then appointed creative director in 2010 following McQueen's tragic death.
She has designed dresses for everyone from Michelle Obama and Cate Blanchett, to Lady Gaga and Gwyneth Paltrow. Burton also designed maid of honour Pippa Middleton's dress at the Duchess' ceremony, as well as the evening dress the Princess changed into that night.
Norman Hartnell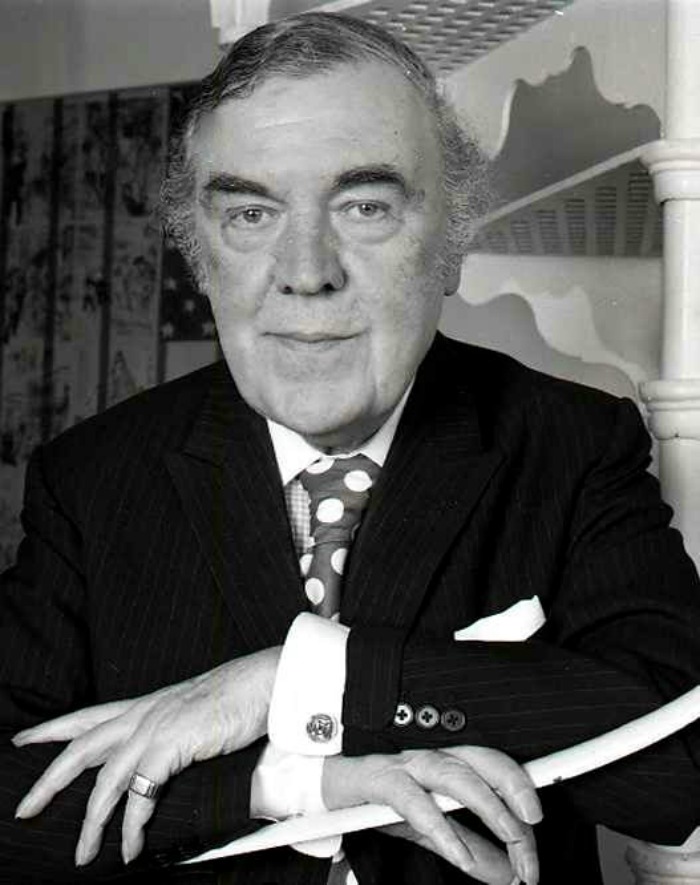 Queen Elizabeth's dress, though far cheaper by comparison, was still a luxury affair, designed by Normal Hartnell, from silk made by silk worms brought from China (not Japan, which was at the time considered an enemy nation).
When she got married in 1947, rationing was still in place in the wake of World War II, so to pay for her dress, the monarch saved her own clothing ration coupons. Coupled with a gift of 200 coupons from the government, she had enough to pay for the material for her wedding dress – ivory silk, with a 13 foot-long train and decorated with crystals and seed pearls, all of which were bought with coupons.
Hartnell was a leading British fashion designer, best known for his work for the ladies of the Royal Family. He gained the Royal Warrant as Dressmaker to The Queen Mother in 1940 and Queen Elizabeth II in 1957.
Ad. Article continues below.
Hartnell is also credited by many as the man who made London a viable twentieth century fashion centre during the inter-war years, combining Parisian style with English while based in London. He also famously dressed the Queen for her Coronation.
After working his way up by designing dresses for productions with little recognition, he eventually broke away and in 1923 began designing his own range. While he got off to a rocky start, after presenting some of his work in Paris, he shot into the limelight and eventually took a chance – writing to the Royal family asking to design dresses for them. Luckily, they agreed.
Elizabeth Handley-Seymour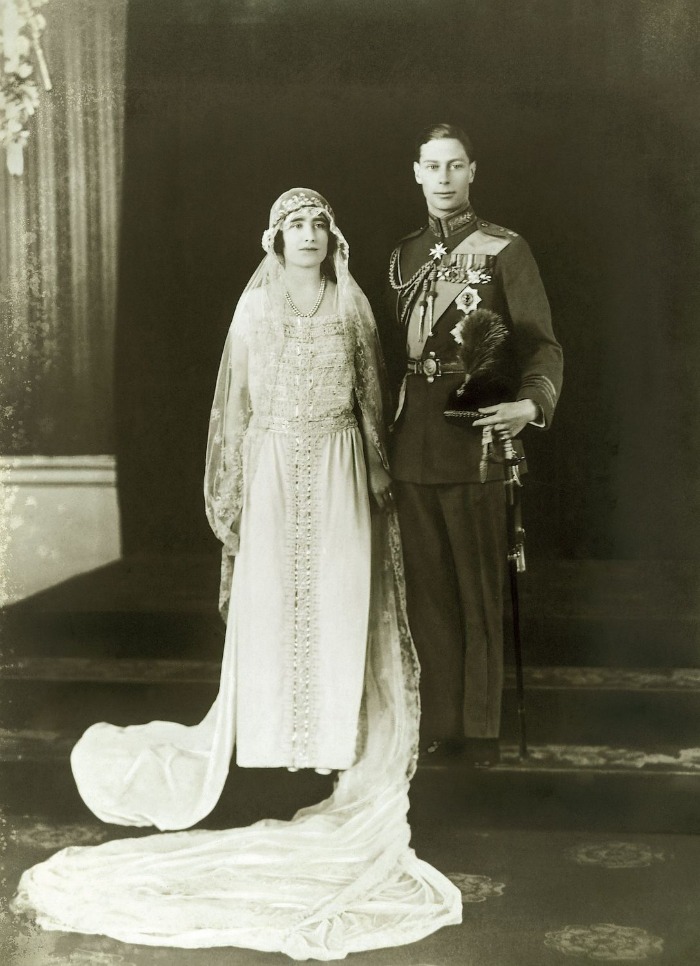 Madame Handley-Seymour, dressmaker to Queen Mary, famously designed the Queen Mother's wedding dress when she married Prince Albert, Duke of York, in 1923. Lady Elizabeth Bowes-Lyon, as she was known at the time, chose a full dress designed by Handley-Seymour, made from deep ivory chiffon moire, embroidered with pearls and a silver thread.
Ad. Article continues below.
According to a 1938 newspaper article, Handley-Seymour launched her business in 1908–09 with a staff of four, and after receiving her first Court commissions in 1912, she built up her Bond Street base with 200 staff by 1938. She was commissioned to design Elizabeth's wedding dress in 1923, while a designer for Queen Mary at the time, and continued to design for the Royal family in the years after.
She designed the coronation dress, while Norman Hartnell began to gain favour with the family – so he was given the duty of designing the dresses for the maids of honour. They didn't transfer to Hartnell completely, as he and Handley-Seymour both supplied clothes for Queen Elizabeth's wardrobe for the 1939 royal tour of Canada.
Lindka Cierach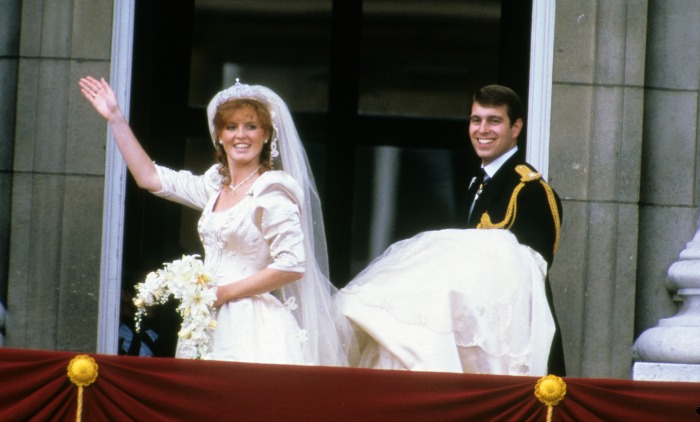 Cierach really hit the global spotlight in 1986, when she designed the wedding dress for Sarah Ferguson's marriage to The Duke of York. The bride chose a gown made from ivory duchesse satin and featuring heavy beading.
Ad. Article continues below.
It incorporated symbols including hearts representing romance, anchors representing the Prince's sailing background and bumblebees and thistles, taken from the bride's family crest. Cierach was widely reported at the time as saying: "I wanted the Duchess of York's sense of fun and joy to come out in the dress. One day I woke up in the middle of the night and had dreamed it, and that was it"
She now continues to dress members of the Royal family, including The Princess Royal and The Duchess of Cambridge. Other notable clients include Helen Mirren, Lady Victoria Hervey and Cherie Blair. She founded her own couture business, Lindka Cierach Couture in 1979, and her first commission was a wedding dress for a Bahraini princess.
Maureen Baker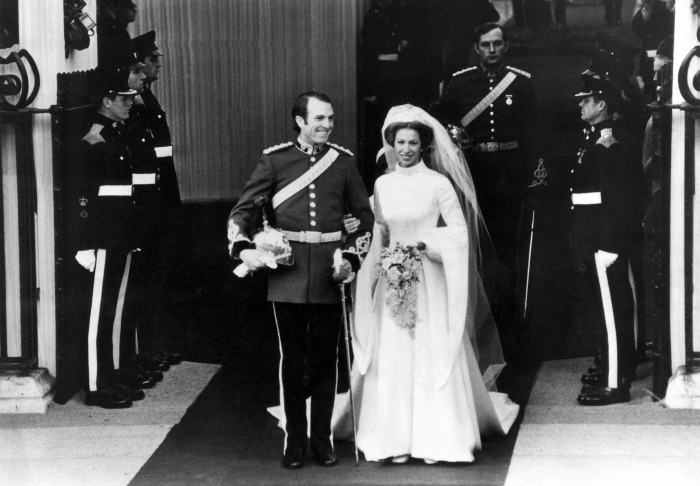 The designer is best known for creating Princess Anne's dress for when she married Captain Mark Phillips in 1973. The high-necked and simple dress won great applause at the time, and the Royal is said to have helped design it herself too. Baker was chief designer for the ready-to-wear label Susan Small, before working on her own label some years later.
In 1981, it's claimed David and Elizabeth Emanuel consulted her when designing Princess Diana's wedding dress. She created about 250 outfits for Princess Anne before she retired in the 1990s.
Which was your favourite wedding dress through history?