Julie Bishop shimmers in show-stopping black gown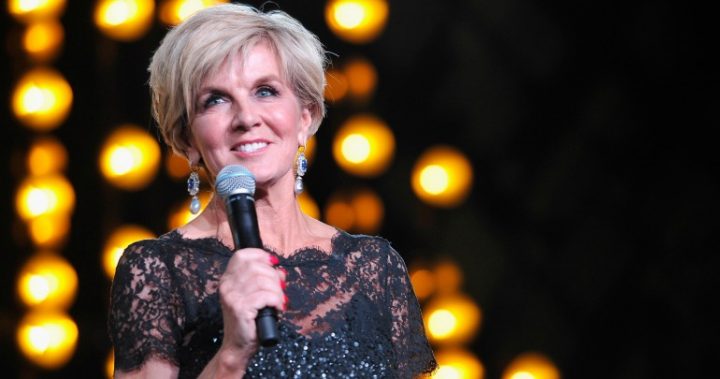 Julie Bishop: Foreign Minister and Australia's first lady of fashion? 
Australia's highest-ranking female politician attended the star-studded G'Day USA event in Los Angeles at the weekend and turned heads as she shimmied around the room in a gorgeous black gown. Bishop paired her incredible floor-length frock with silver shoes, a stunning diamond bracelet and shimmering pearl earrings. 
She posed alongside some of Australia's biggest stars, including Olivia Newton-John, and later took to the stage to deliver the keynote address for the evening.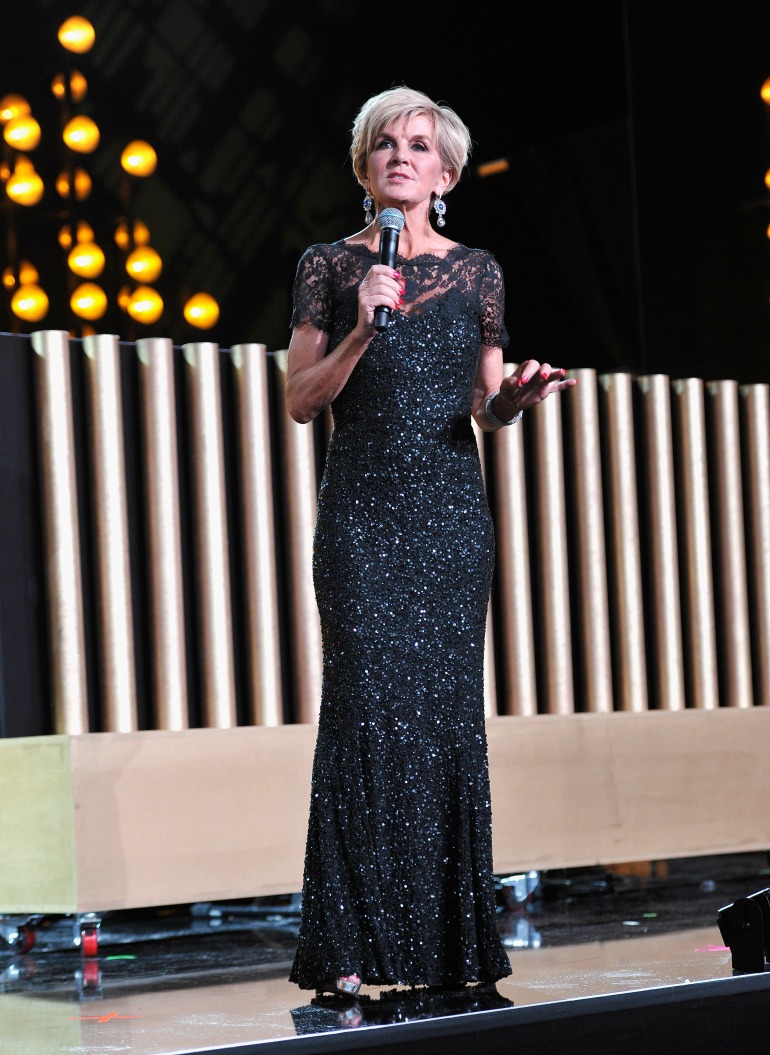 The annual event is held in Los Angeles every year and is hosted by the Australian government. It celebrates Australia's culture, art and contribution to the world. 
Ad. Article continues below.
There were plenty of Aussie stars in attendance including, Margot Robbie, Rebel Wilson, Rachel Griffiths, Isla Fisher, Paul Hogan, Rose Byrne and Delta Goodrem. Goodrem and Sheridan took to the stage at one point and had the crowd clapping along to a medley of hits from the musical Grease.
Actress Margot Robbie, who's nominated for an Oscar for her role in I, Tonya, was honoured for her contribution to the entertainment industry, and later, Health Ledger's father took to the stage with an emotional speech to mark the 10th anniversary of the late actor's death. 
Ad. Article continues below.
Bishop later took to Instagram to share a photo of herself with her partner David Panton and Aussie stars, Isla Fisher and Bruna Papandrea.
She wrote: "15th year of @gdayusa– what a landmark celebration of Aussie creative talent!"
Ad. Article continues below.
Bishop wasn't the only over-60 turning heads on the night, with Olivia Newton-John glammed up in a show-stopping floor length gown. 
Read more: Olivia Newton-John outshines crowd of Aussie stars in glittering gown
Do you think Julie Bishop looked great? Which Australian do you think has done the most for our image overseas?