Julianne Moore on why she'd rather grow old gracefully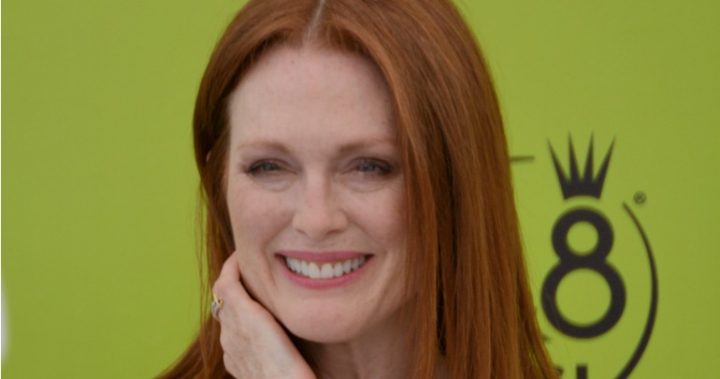 Julianne Moore has played a lot of 'big' roles for women through-out her career, from early roles in Nine Months and Boogie Nights, to more recent roles like Crazy Stupid Love, Still Alice and Freeheld.
The 56-year-old stunner has most recently graced the red carpet for her latest movie Suburbicon with Matt Damon, a comedy/drama crime movie set in the 1950s, produced by George Clooney.
Read more: All the stunning looks from the Venice Film Festival.
While there's plenty who say she's looking fabulous for her age, don't expect Moore to take it as a compliment, necessarily.
Ad. Article continues below.
In a feature for Instyle Magazine, for which she appears on the October cover, Moore has discussed the idea of ageing, and considers it a blessing.
"I mean, let's not talk about this idea of 'Oh, no! I'm going to be 40!'," Moore told Instyle.
Ad. Article continues below.
"You could be dead. So enjoy it. It's a privilege to age! Even in scripts, they'll refer to a character as 'ageing.' Well … everyone is ageing. In literature and in movies, when people try to stop the process, it always ends in disaster. I think it's really important to be where you are."
She did say that the older she got the more she prepared for roles as she realised the less she knew.  
Ad. Article continues below.
"I thought when I was younger that I was prepared. But it just pales in comparison to the amount I do now. Maybe being young, you think, 'Well, I know how to do this!' and the older you get, the more you realise that you don't know anything."
When it comes to retirement though, Moore doesn't think of it as a time when she'd be too old, but more when she didn't care.
"Sometimes I look back and think, 'I don't know how I even got this idea to be an actor.' But I had a lot of interest in it, and that gave me the drive. I think the day I stop being so interested in it, I'll be less ambitious."
Would you give plastic surgery a go or do you prefer to age naturally?