All the stunning frocks from the Venice Film Festival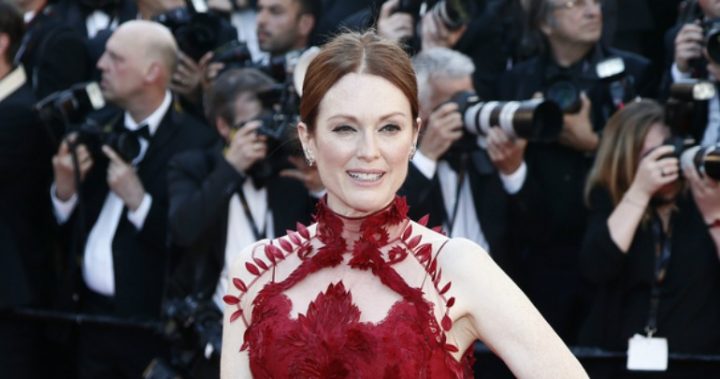 The stars have stepped out for the 74th Annual Venice Film Festival with all the glitz and glamour you'd expect from the world's oldest film festival of its kind. 
It's easy to see why the Italian city would be considered the perfect spot for the glamorous affair, with its narrow cobblestone streets and piazzas, and its history, architecture, canals, cathedrals, and artwork. 
Some of our favourite movie stars have shown their style at the prestigious event, where no one gets to arrive in limousines – rather, all transport is by water! It just adds to the exotic atmosphere of the end of summer extravaganza. 
Check out some of the gorgeous looks we've seen so far!
Julianne Moore
Ad. Article continues below.
The beautiful Moore can do no wrong at a red carpet event, with her porcelain skin and auburn (slightly darker than usual?) locks in this incredible sheer burgundy number. 
Susan Sarandon
Sarandon looks stylish in this monochrome suit, with a pop of dark red in her clutch and lipstick. And we definitely wouldn't mind that bottle of champagne!
Ad. Article continues below.
Robert Redford and Jane Fonda
Fonda and Redford are classic, old-world Hollywood charm.
Ad. Article continues below.
Donatella Versace
Versace brings her fierce, unique look to the red carpet.
Ad. Article continues below.
Colin Firth and wife, Livia
George Clooney
Look out, Dad's managed to get out without the twins! 
Ad. Article continues below.
Annette Benning
What is your favourite look out of these?