Helen Mirren a ten out of ten in classic floral number in Venice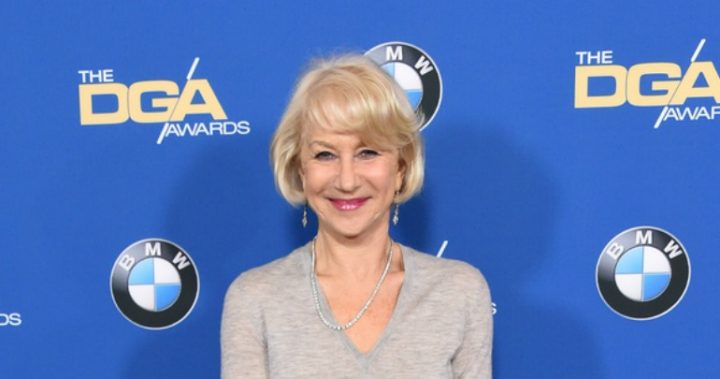 The glitz and glamour of the 74th Annual Venice Film Festival continues, as Hollywood's finest stars step out in style for premieres and photo calls at the prestigious event in one of the most beautiful cities in the world. 
Helen Mirren, one of Britain's best actresses, turned heads in a bold yet classic floral dress at the photo call for her latest film, The Leisure Seeker.  
The dress featured a bold, floral print, coloured in bright reds with stunning hints of blue in the pattern. With long sleeves and a plain, scooped neck, the dress cinched in at the waist and came out in a full skirt. Almost as if she was taking the film's title as a dress code, Mirren dressed down the brightly coloured, tea-length gown with strappy, nude, flat sandals. 
Read more: Judi Dench outshines the beautiful young things on the red carpet
Ad. Article continues below.
The look was finished off with a silver bag – which was a far more sensible size than many of the teeny tiny clutches we see on the red carpet! Wonder what she keeps in there? – and minimal jewellery. The stunning 72-year-old's famous silver / platinum bob was tucked behind her ears in a wispy, elvish style. 
Read more: All the stunning frocks from the Venice Film Festival
The actress wore minimal makeup to the event – and she certainly doesn't need it – with just a smooth tan and a subtle pink lipstick polishing off the look. 
The Leisure Seeker stars Mirren, and Donald Sutherland as a couple with cancer and alzheimers, respectively, who take their vintage RV on one last road trip from Boston to Hemingway House in Florida Keys.  
Is Helen Mirren a favourite of yours?