Duchess of Cambridge shines in gorgeous '50s flare dress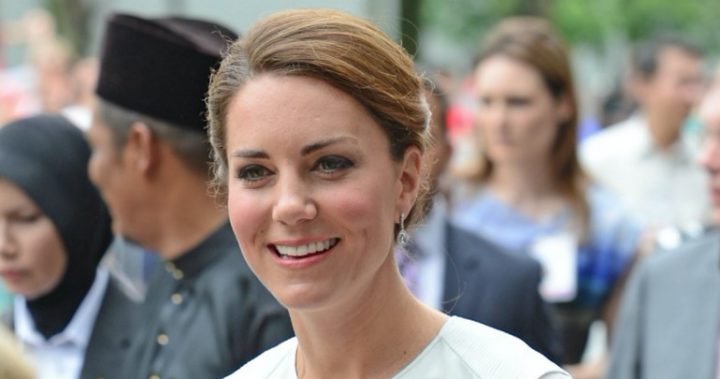 The Duchess of Cambridge has made no secret of her love for nature and history so it's no surprise she had a huge smile on her face as she opened a new exhibit at London's Natural History Museum with Sir David Attenborough.
Kate was beautiful in blue, donning a $1,065 Preen dress with towering black Prada heels.
While the royal usually perfectly matches her accessories and her outfits, she chose to mix things up a little for the occasion with a purple velvet clutch.
Ad. Article continues below.
The Duchess and Attenborough joined forces for the day to introduce the new blue whale skeleton, which measures 25.2m long and 4.5 tonnes and replaces the famed Dippy the dinosaur.
Kate revealed the dinosaur was a favourite for her young children George and Charlotte and spoke of her joy at watching them both fall in love with nature.
"Like many of you here tonight, I remember visiting the Natural History Museum as a child, and being inspired with a love of nature," she said, reports the Daily Telegraph.
"And now, as a parent myself, I am experiencing the joy all over again with my own children, who adore coming here, and it is not just to see the T-Rex mind you.
Ad. Article continues below.
"Who could fail to be inspired standing here in this wonderful hall.
"It is so fitting to see the ocean now taking centre stage, with many other marine specimens as star attractions in this splendid Hintze Hall."
Have you ever visited the Natural History Museum? Are you a fan of Kate's 1950s-style dress?