Cindy Crawford, gorgeous in her 6th decade, reveals her diet dilemmas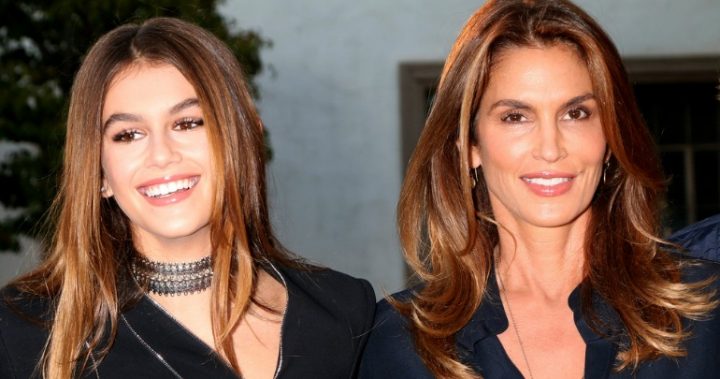 Cindy Crawford is no less gorgeous days before her 51st birthday than when she was one of the original supermodels almost 30 years ago.
Ad. Article continues below.
But the beauty, who was once married to actor Richard Gere, is not so sure she'd enjoy the same kind of stratospheric success in today's modelling world, for one reason: she has curves.
"There's certainly a lot more pressure on the girls to be thinner now," she tells news.com.au during a trip to Australia. "I had curves, I had a body and no one made me feel any different. I really don't know how it would be now."
And if she feels she has a little too much of those curves, she blames the big bowls of pasta that she loves.
"There's nothing I won't eat but there are things I won't eat a lot of," she says. "For me, I hate to say it because I love carbs. They love me a little too much, like they tend to stick around if I eat too many of them."
Alongside fellow supermodels Linda Evangelista, Naomi Campbell, Christy Turlington and Tatjana Patitz, Crawford changed the world's beauty ideals in the 1990s with their fuller figures, and in return the group became celebrities in their own right.
Crawford, who quit modelling in 2000, hasn't totally signed off the industry. She was Down Under on a promotion trip for watch brand Omega. And last April she and her 15-year-old daughter Kaia appeared on the cover of Vogue Paris together.