Brave figure skater rocks out to AC-DC with incredible ice routine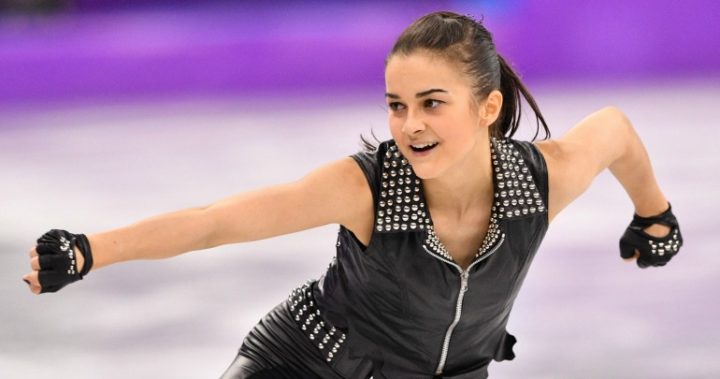 Olympic figure skaters are known for their daring, glitzy leotards and dresses on the ice – but one skater put a very new spin on her routine, as she rocked out to AC-DC.
Hungarian Ivett Toth, 19, has been flooded with praise for her brave choice, after showing off some flawless spins and jumps to a medley of 'Thunderstruck' and 'Back In Black' at the PyeongChang 2018 Games.
Wearing tight black leather trousers, and a matching sleeveless and studded jacket, she came on to the ice with obvious attitude, as she got into character for the rock songs. The routine went without a hitch, and ended with the young teen getting a standing ovation.
While she didn't win a medal, her sequence got her a flood of comments from fans, who applauded the brave choice of song, outfit and moves.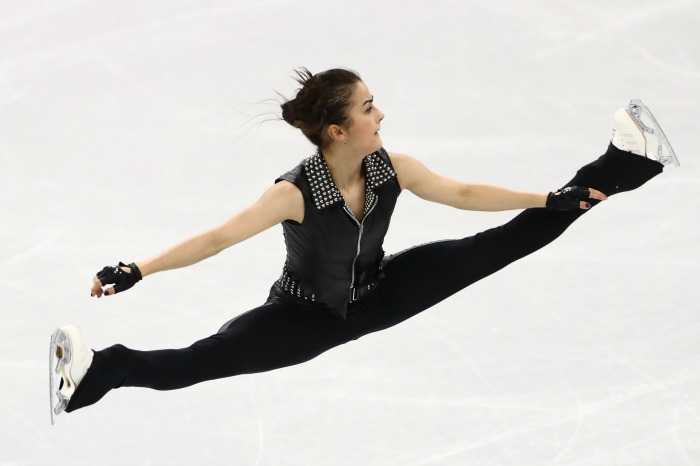 One Twitter user wrote: "New favorite skater ever: Ivett Toth, who is skating to AC/DC's Back in Black and Thunderstruck. I feel like I'm at an NFL game. (Or working out in the gym.) She's wearing what looks like leather biker gear. The old judges are nearly fainting. You be yourself, girl!"
Read more: Ice dancers wow crowds in stunning outfits for Winter Olympics
Another added: "That's Ivett Toth. She's from Hungary. She's skating to an @acdc medley. And she's wearing an outfit with a picture of Angus on the back. So there's a new leader in the clubhouse in the 'things I never thought I'd see' contest," while one wrote: "I still don't know the difference between a triple toe, lutz, axel, or what any of these things mean but figure skating to AC/DC at the Olympics should be an instant gold medal."
Ad. Article continues below.
Ivett Toth #Olympics #danceskate #ACDC #heavymetalonice m/ pic.twitter.com/DpTOtZuOl2

— Reiko Sinful Stuff (@Reiko_SS) February 21, 2018
She had some strong competition this year, and another hit on the ice was Aussie teenager Kailani Craine with an amazing figure skating free program on Friday. The youngster followed a more familiar theme when it came to her outfit, risking all in a jewelled high-necked leotard and skirt.
With a dramatic take on the classic Moulin Rouge theme, she ended up with a score of 111.84. Packing in 12 big moves, including triple jumps and a lot of spins.
Take a bow, @kailanicraine!

So much joy, intensity and passion ????????????

She scores 111.84 in the free skate, goes into fourth place#Olympics pic.twitter.com/YSubGd32n8

— 7Olympics (@7olympics) February 23, 2018
Ad. Article continues below.
"My legs were shaking a bit as I waited to get on, but once I was out there it all felt really natural – I was just so excited to be out there again," she told Channel 7 at the end. "I wanted to really enjoy this whole experience and I did that."
Are you a fan of the Olympic figure skating? Which routine has stood out to you?