Beatrice, Eugenie show their love with amazingly Fergie-ish outfits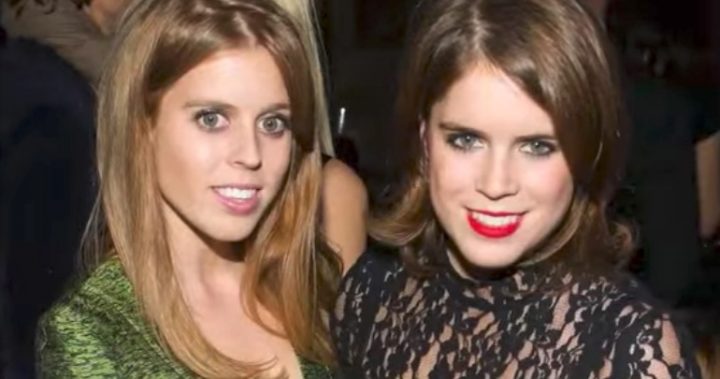 Almost all of us go through that stage as a teenager where we wouldn't be caught dead dressing or acting like our mum or dad. And then, later in life, we find ourselves donning items, or doing things, that are exactly the same as they wore or did. 
That moment comes to some of us sooner rather than later. And by then, we're usually old enough to realise there were perfectly sensible reasons for our parents' looks or behaviours, and we appreciate them all the more.
Luckily for Sarah Ferguson, it appears her daughters Eugenie and Beatrice have come to that point earlier in life than many, as the two princesses were snapped at the popular Frieze Art Fair in London in outfits that clearly channelled their mother's style. 
And their mum returned the compliment on the same evening, accessorising her black-tie outfit at a film fundraising event with pieces that paid tribute to her beloved two girls.
Ad. Article continues below.
Princess Beatrice donned a military-style jacket complete with elaborate epaulettes that was very reminiscent of the structured, buttoned and military-style jackets that the Duchess of York has always referred. In fact, the jacket looked a little large for Beatrice's small frame, so could well have been one of her mother's items.
Younger sister Princess Eugenie, meanwhile, wore a slim-fitting, colour-blocked dress in near-identical hues to a very similar dress Fergie wore just last month at a ladies' lunch. 
On the same evening, the Duchess of York herself was at a fundraising event for the British Film Institute, where she brightened up her simple black gown with a gold and diamond-encrusted bracelet that spelled out Eugenie's name. And she carried a black clutch embellished with a large bee, presumably for Princess 'Bea'.
Ad. Article continues below.
A bee also appears on the duchess' own family coat of arms.
As the Daily  Mail notes, the bond between Fergie and her daughters has always been a strong one, with the duchess spotted out recently with an note from princesses saying 'I love you, mummy' in the back seat of her car.
Do you every find yourself dressing or doing things like your parents did?