Kylie Minogue shines in stunning sparkly mini dress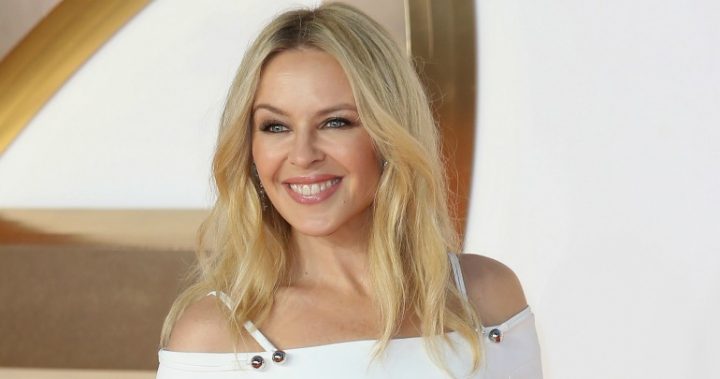 We've always known Kylie Minogue has plenty of attitude.
The pint-sized singing star was presented this week with the Attitude Legend Award, for her staunch ally of the LGBT and community.
As she always does so well, the 49-year-old dazzled in a stunning sequinned mini dress. With a high neck, long flared sleeve and just long enough to cover up what was needed, she sure looked every part the legend amongst the star-studded crowd.
She even shared this pic she titled The Prince and the Showgirl!, taken with Prince Harry, who'd received an award on behalf of his mother, Princess Diana.
Ad. Article continues below.
Read more: Prince Harry's touching tribute to Diana at star-studded event.
Minogue has recently been accused of photoshopping a calendar, which she was quick to deny. After she posted a pic on Instagram from the calendar, to promote pre-orders, fans said the wall behind her petitely posed derriere was wonky, a clear sign there'd be a bit of editing going on. 
Ad. Article continues below.
Not so, said Minogue, who posted a follow up pic from the shoot, and said while fans had eagle eyes, she'd have to ask the Chateau Marmont to straighten their walls (but said it was a part of the charm of the building).
Ad. Article continues below.
If these latest pics of her in the sequin dress are any indication there was definitely no photo editing required!
Embed from Getty Images
Are you a fan of Kylie's music? Did you follow her in her acting career too?