Judi Dench pays respect to friends who died with heartfelt tribute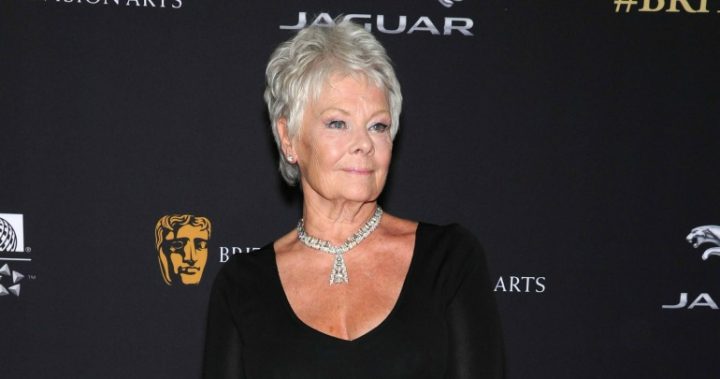 Dame Judi Dench is one of the world's best-loved actresses.
Whether she's appearing in Hollywood blockbusters or being her bubbly self on red carpets or chat shows, it's easy to see why the world is still falling in love with the star after all these years.
As is often the case when we get older, we have to say goodbye to many important people who pass away. Despite being a massive movie star, this is something that also impacts the 82-year-old.
Thankfully, she's got a clever and touching way of remembering her friends and relatives who have died.
Read more: Judi Dench gets casual dressing just right in flattering green outfit
Ad. Article continues below.
According to EWN, the Victoria and Abdul star has turned her back garden into a shrine of sorts to all the friends she's lost.
Described as a "memorial forest", it's a way for Dench to always remember those she held dearest.
"I've turned my six-acre garden into a secret woodland, and I see my trees as my extended family," EWN reports the star revealing on her BBC documentary, Judi Dench, My Passion For Trees.
"My life now is just trees. Trees and champagne."
She revealed that she originally came up with the idea years ago with her husband Michael Williams.
Ad. Article continues below.
Sadly, he passed away in 2001.
"I started planting trees here with my actor husband Michael Williams. Every time a relative or friend died, we would plant a tree."
Read more: Judi Dench reveals her down-to-earth tricks for coping with vision loss
She also revealed that some of the plants are particularly special to her.
One is in memory of Stephen Hanley, who she performed with in the play A Little Night Music.
Ad. Article continues below.
Others include Ian and Natasha Richardson.
"It is about remembering and for me, it's something that's living and goes on," she revealed.
"The memory goes on and gets more wonderful … When I planted trees in memory of my friends, I always hoped they would be part of a community, that they would be communicating with each other. And now it's so reassuring to find out it's true."
What do you think of Judi's tribute to her fallen friends? Is this something you do, or do you have your own special way of remember people who have passed away?