Duchess of Cambridge a vision in lacy yellow number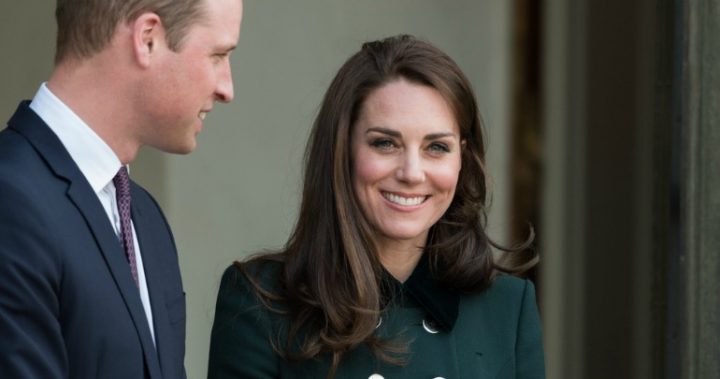 As the Duke and Duchess of Cambridge continue their European tour, they've never looked happier.
Catherine and Prince William have been photographed smiling, laughing and having the time of their lives as they attempt to make pretzels at a traditional German market.
Catherine's stunning yellow dress – a bespoke number from designer Jenny Packham – made up for the overcast weather as she and William enjoyed the second day of their visit to Germany.
Favouring nude Monsoon wedges and a matching clutch, Catherine was the picture of relaxed refinement, with dark waves flowing to her shoulders.
Ad. Article continues below.
The cinched waist and A-line skirt of the dress accentuated her slim figure, while the colour brought out the golden tones of Catherine's skin.
Read more: Duchess of Cambridge continues style makeover with ravishing red dress
Delicate lace and a knee-length hem helped to soften the structure of the dress, giving the impression of a bright sundress while remaining elegant and appropriate for a member of the royal family.
Read more: Duke and Duchess of Cambridge's entertaining arrival in Poland
Ad. Article continues below.
Catherine donned a white apron to protect the beautiful outfit as she and Prince William attempted to make German pretzels at the market in Central Square.
After expertly copying the shape of the pretzel, Catherine cheered and teased William in equal measure as he struggled to create his own version.
Ad. Article continues below.
Catherine's delight was obvious as the pair moved on to try their hand at making a different kind of sweet at another stall.
Whether she was pleased to be indulging her sweet tooth or simply enjoying a little friendly competition, Catherine couldn't stop beaming during the outing.
The day also included a visit to the German Cancer Research Institute, where Catherine and William added white lab coats to their ensembles.
Ad. Article continues below.
Dr Michael Milsom, a British stem cell biologist based in Heidelberg, was thrilled to show off research to the royals.
"It's really helpful to have a visit from the Duke and Duchess as they publicise the importance of work we do here," Milsom says.
What do you think of Catherine's outfit?