'We had to': Joanna Lumley went nude to be taken seriously in film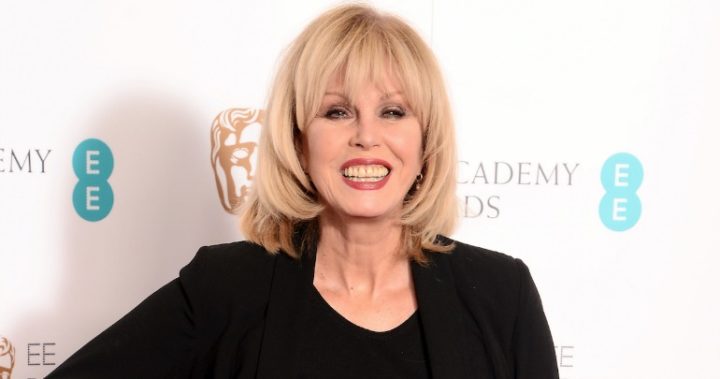 She's one of Britain's finest actresses but Joanna Lumley revealed that she had to go to extreme lengths to be taken seriously early in her career.
The star suggested that she needed to go nude on camera to ensure that she was seen as a "real actress". Speaking to The Mirror in the United Kingdom, she said that she exposed her breasts in a 1971 film called Games That Lovers Play.
"In those days if you were an actress you had to take your top off or they would have said you're not a real actress," she told the publication. "I got my top off. We had to. Look, Diana Rigg has done it. Julie Christine has done it."
The Absolutely Fabulous actress said that she didn't go to drama school like so many other women and that she was afraid she wouldn't have been taken seriously if she declined to get her clothes off on camera.
Still, she said that she felt sorry for men these days following the Hollywood sex pest scandal and the accusations around producers and stars including Harvey Weinstein. Joanna said that men were now put in a "terribly uneasy position" and that they always have to watch what they say about women now.
Ad. Article continues below.
"So I'm full of sympathy for the horrors that have gone on, but be your own judge," she warned. "If you don't know whether to take your pants off and sleep with him, don't scream later, 'I didn't want to do it!"
Her comments are very similar to those made by fellow British actress Helen Mirren recently. Helen, who is no stranger to going nude on screen, suggested that women know what they're getting themselves in for. "You either agree to a script or you don't," She explained to The Express. "And if you have agreed to the rest of it, then you have agreed to that. That has always been my attitude as a professional."
It comes as Joanna is set to host the British Academy Film Awards (Baftas) tonight. She is the first woman since 2001 to front the show. She's also the first change in host in more than 12 years, with Stephen Fry hosting the gig for over a decade.
When initially announced as host in January, Joana explained that she excited to be taking over.
What do you think of Joanna's comments? Should all actresses be forced to do nude scenes if they go into the business, or should some things be off limits?
Ad. Article continues below.
---
With Facebook removing news sites from your feeds we ask that you sign up for Starts at 60's emailers here. And to keep us on your wall, join some of our new Facebook groups and clubs:

News Junkies Club – Australia
News Junkies Club – USA 

See news on the change and links to all our other clubs and groups here.