Joanna Lumley is absolutely fab in stylish suit as she unveils new gig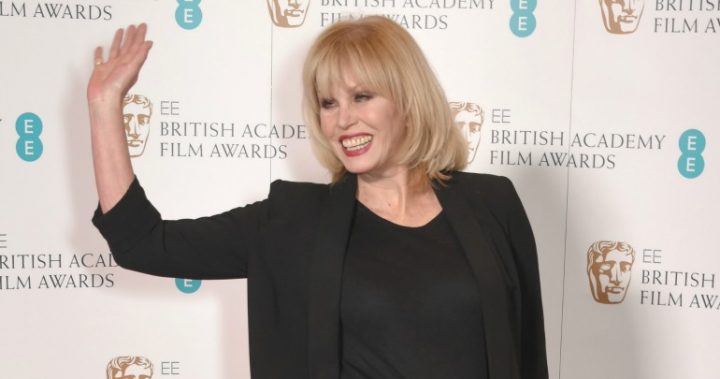 Award season is in full swing and it looks like this year's Bafta event in the UK is going to be a little different.
It has been revealed that Absolutely Fabulous star Joanna Lumley will be hosting the lavish British showbiz awards event – which the 71-year-old admits came as a big surprise to her.
Fans of the British Academy Film Awards (Baftas) will recall that TV legend Stephen Fry has hosted the ceremony for the past 12 years. He decided to call it a day last week, leaving some very big shoes to fill.
He took to Twitter to break the news to his fans and to wish his successor all the best on her new role. "Thanks so much for all your very kind messages," he wrote. "I had an amazing run of 12 years presenting the #BAFTAs and wish my successor the happiest time."
Meet the new host of the British Academy Film Awards @JoannaLumley! ???????? #EEBAFTAs pic.twitter.com/bTCDtfZVcS

— BAFTA (@BAFTA) January 9, 2018
Ad. Article continues below.
Lumley, a British TV icon herself, will become the first woman to host the event since 2001, when longtime TV host and writer Mariella Frostrup took to the stage with Fry. Speaking of her new hosting gig, Lumley said she was over the moon.
"Honestly, how exciting is this?" the grandmother-of-two said in a video shared on the official Bafta Twitter page. "It's just so unbelievably thrilling. I just always thought of looking at the Bafta films with just Stephen Fry there forever more. So, who thought I'd turn into Stephen Fry?"
The actress revealed the thrill and emotion that comes with the ceremony and joked that as host, she is now "above it all" because she no longer has to vote on the winners.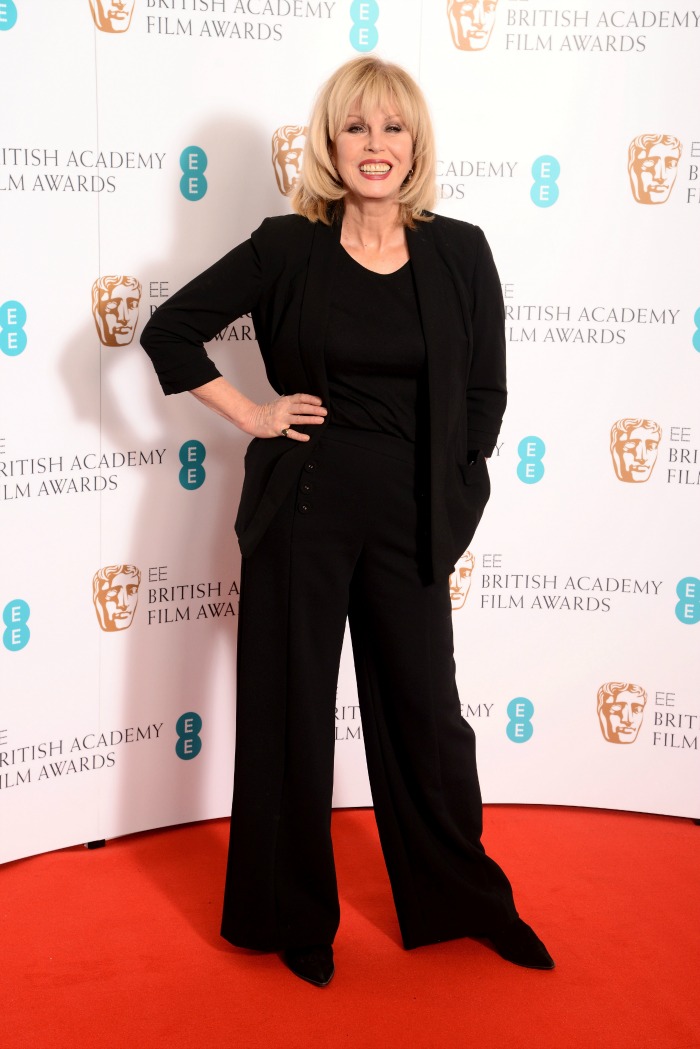 She continued: "But I'm thrilled and I want to thank Bafta so much for asking me to do this. I said yes indecently quickly. Thank you and I'll see you on the night."
Fans quickly flocked to social media to praise Lumley as the new host ceremony. One fan wrote: "Love her. Perfect choice."
Another person said: "Absolutely over the Moon with the Choice of the Lovely @JoannaLumley being the Host of BAFTA's in Place of the Great Man Sir @stephenfry Super Choice may it go swimmingly for you @JoannaLumley. Hope everyone has a Great Night."
Ad. Article continues below.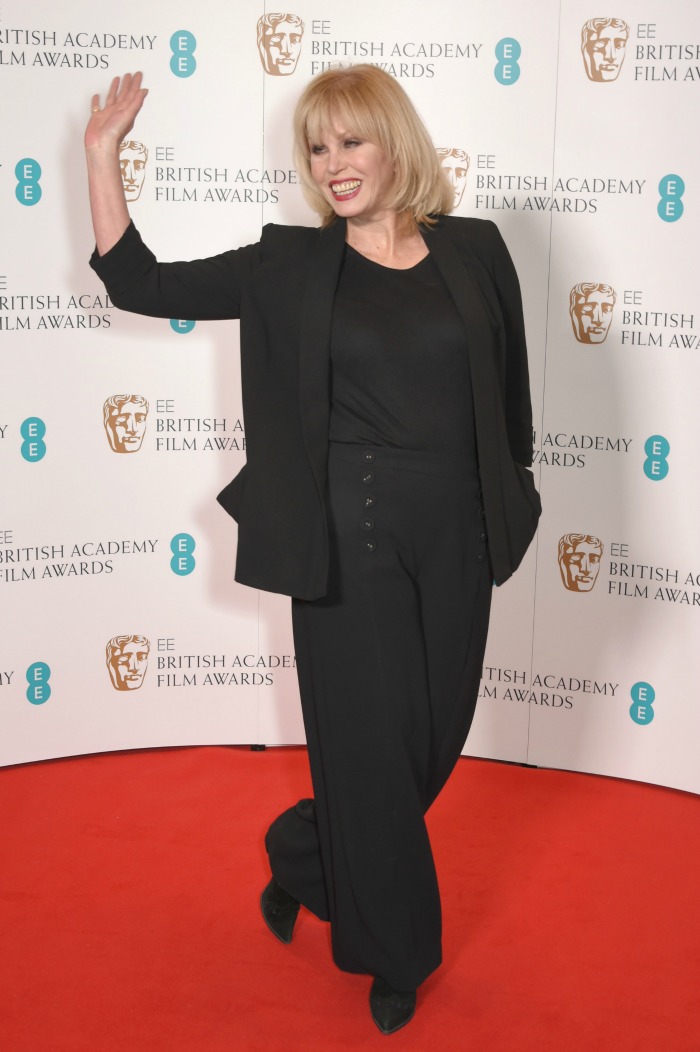 A third joked, "What an absolutely fabulous choice."
The announcement was made at a press conference in London where the nominees for this year's awards were also revealed. Lumley opted for a classy and sophisticated black suit for the event.
Ad. Article continues below.
She wore a loose pair of heigh-waisted trousers and kept warm in the cool London weather with a smart blazer. She wore her hair down for the outing, plus her signature red lipstick, and happily smiled and waved at fans and the press at the event.
This year's awards will be held on February 18 at the famous Royal Albert Hall in London. It is expected to be televised around the globe.
WAre you a fan of Joanna Lumley? Was she the right choice as an awards host?