Meanwhile, Catherine added: "It's such a special time, obviously with Louis and Charlotte just having had their birthdays it's such a great time of year to have a baby, spring is in the air. As William said, we're looking forward to meeting him and finding out what his name's going to be, so it's really exciting for both of them and we wish them all the best. These next few weeks are always a bit daunting the first time round so we wish them all the best."
Catherine and William were launching the Kings Cup Regatta at Cutty Sark in Greenwich, London. The mother-of-three wore a striped navy and white top with high-waist trousers for the occasion, while William complemented her in a navy suit.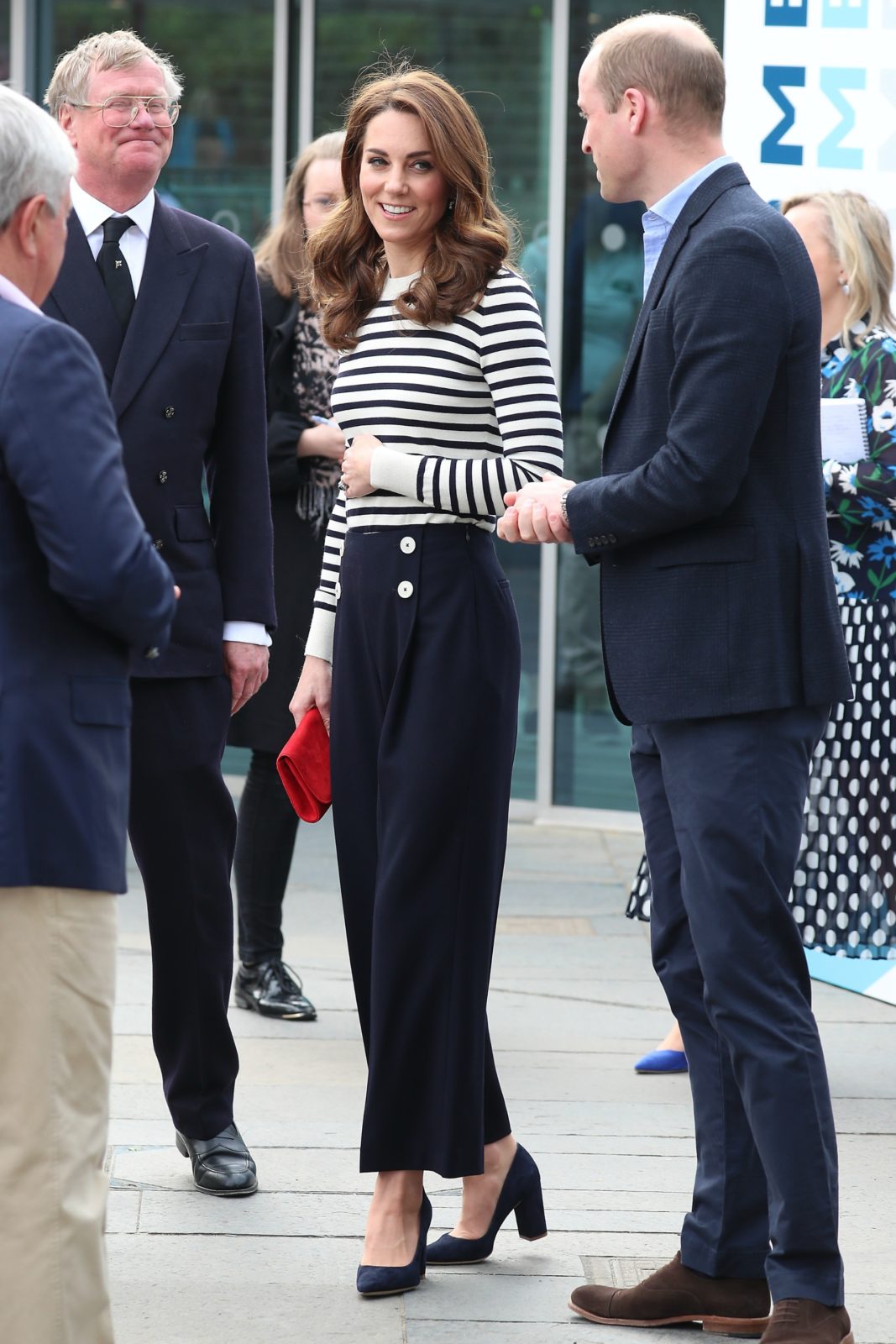 Read more: Royal baby! Duke and Duchess of Sussex welcome baby boy
It is the first child for Meghan and Prince Harry, who married in a spectacular ceremony in May, 2018, and announced the duchess was pregnant five months later during an official royal visit to Australia.
The new royal baby is seventh in line to the throne, behind its cousins Prince George, Princess Charlotte and Prince Louis and father Prince Harry.
Speaking on camera, a beaming Harry told news reporters on Monday: "I'm very excited to announce that Meghan and myself had a baby boy earlier this morning, a very healthy boy. Mother and baby are doing incredibly well. It's been the most amazing experience I could ever have possibly imagined.
"How any woman does what they do is beyond comprehension, but we're both absolutely thrilled and so grateful to all the love and support from everybody out there. It's been amazing, so we just wanted to share this with everybody."
He promised more details would be released in the coming days, as the world awaits a first look at the royal baby.
"This little baby is absolutely to die for," he added. "I'm just over the moon."
Are you excited by the news? What do you think they should name their baby boy?