The mother-of-two, who married the Queen's youngest son Prince Edward in 1999, stepped out on her own for the star-studded event, which was held in aid of the NSPCC.
After being pictured on the red carpet, Sophie then spent time with the cast of the movie, which is centred around the real-life story of British banking executive David Tait who was abused by his father, as well as a local shopkeeper, as a child.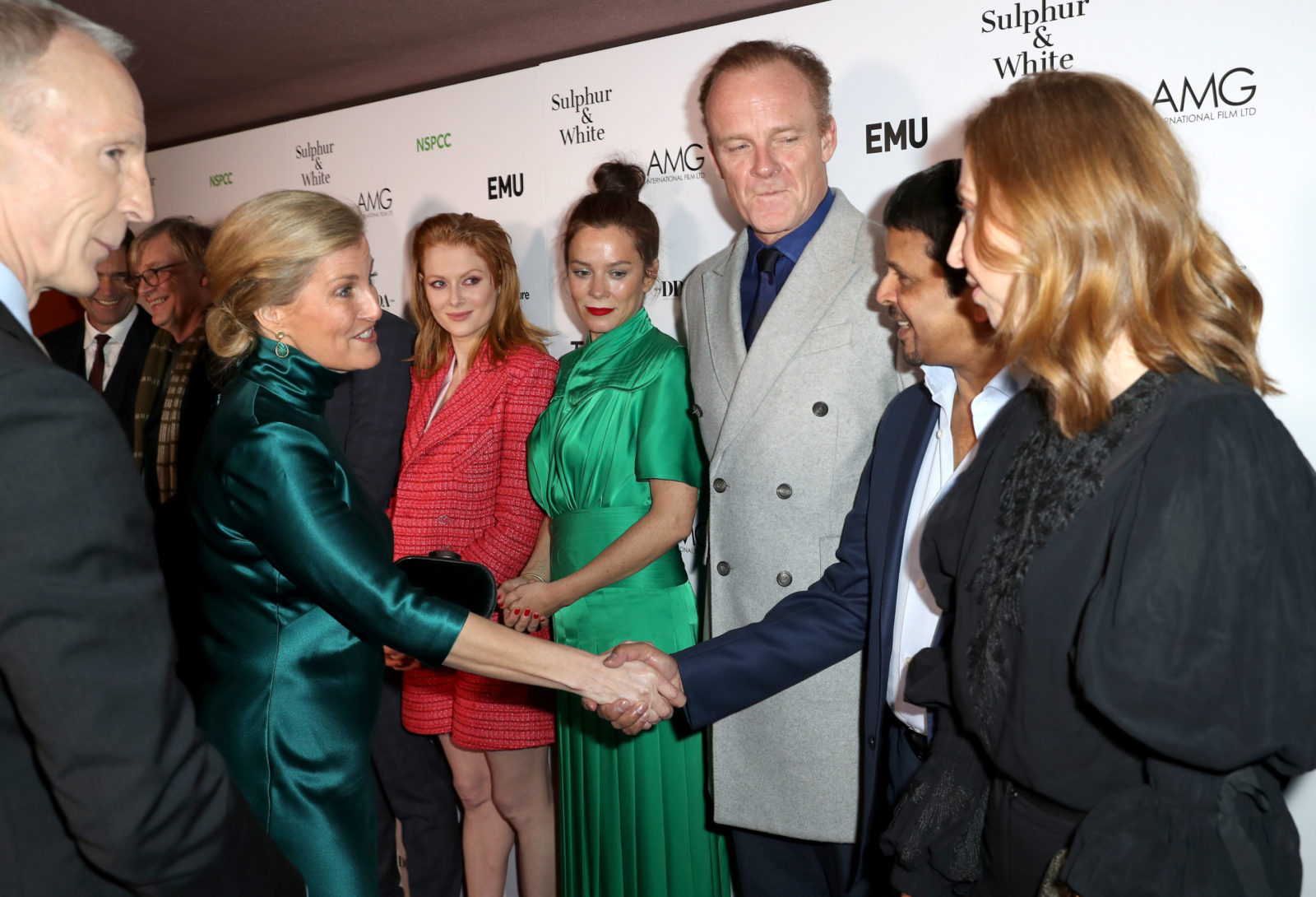 The outfit was Sophie's second of the day as she carried out another engagement earlier in the day. She was pictured arriving at London's Central School of Ballet on Thursday morning, of which she has been patron since 2003.
Sophie looked equally as stunning for the engagement, as she met with dancers at the prestigious school and unveiled a plaque for a new set of studios that have been named in her honour.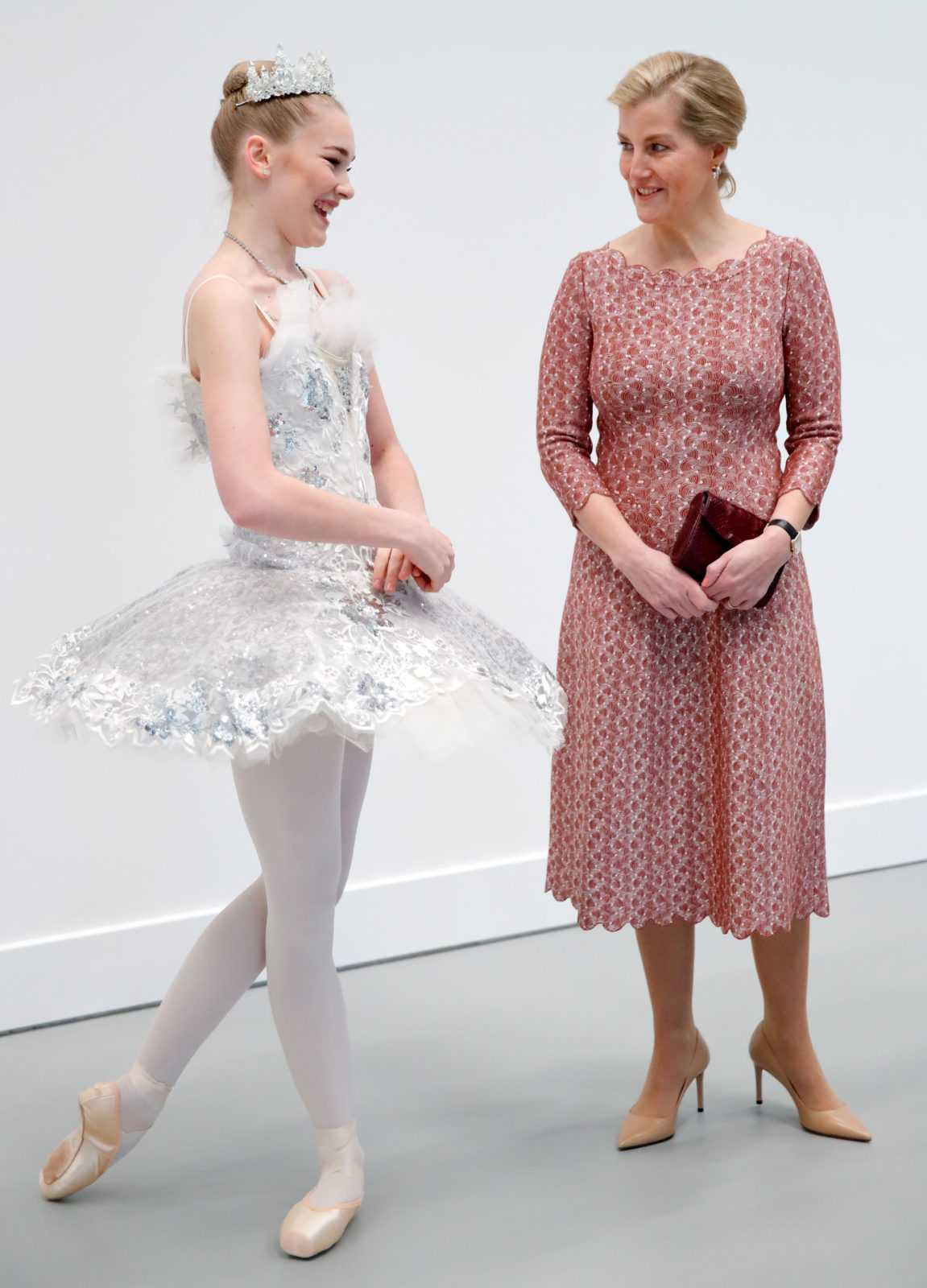 For the outing, Sophie wore a pretty red and white patterned dress which fell to her knees and featured a pleated skirt. She paired the statement dress with a classic pair of beige stiletto heels, while she carried a small red clutch bag.