Sarah teamed the dress with a matching black dress-coat, but it was her choice of headwear that really completed the look. The charity ambassador wore a monochrome feather fascinator on top of her gorgeous red locks and completed the look with a clutch purse and a pair of stylish heels.
Meanwhile, Princess Eugenie – who got married husband Jack Brooksbank only last year – opted for a more colourful outfit for the wedding of her close friend. The 29-year-old wore an eye-popping floral-print dress to the wedding and accessorised with a dark blue hat and matching heels. She wore her iconic locks in curls and added some sparkle to the outfit with a bracelet.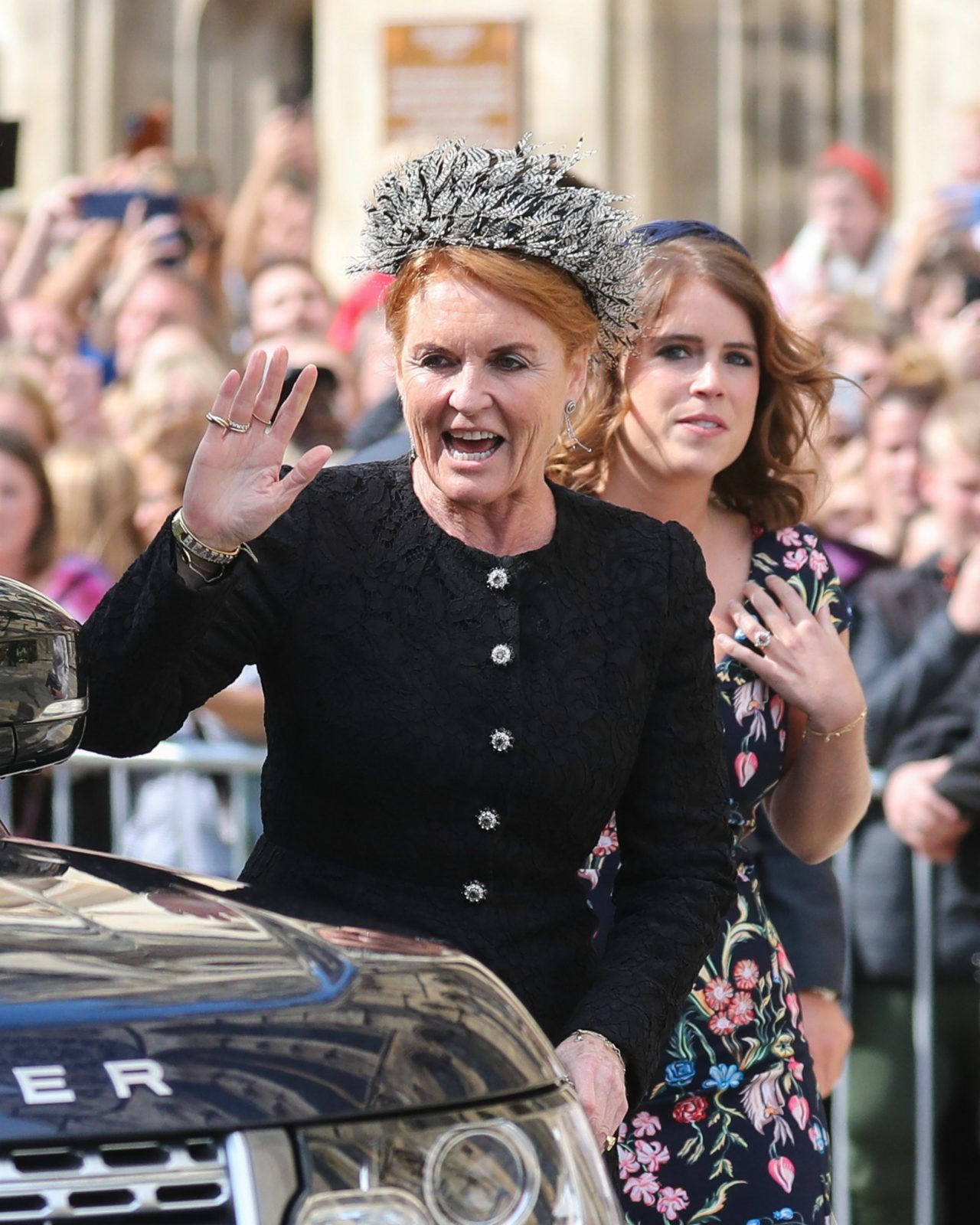 As for 31-year-old Princess Beatrice, she wowed in an entirely different look from her mother and sister. The young royal was spotted in a metallic green dress that was complete with ruffles on the arms and skirt of the dress.
Rather than a hat, Princess Beatrice wore a fashionable black headband over her straight locks, and accessorised with a green clutch bag, golden bracelet and black heels. She was also joined by partner Edoardo Mapelli.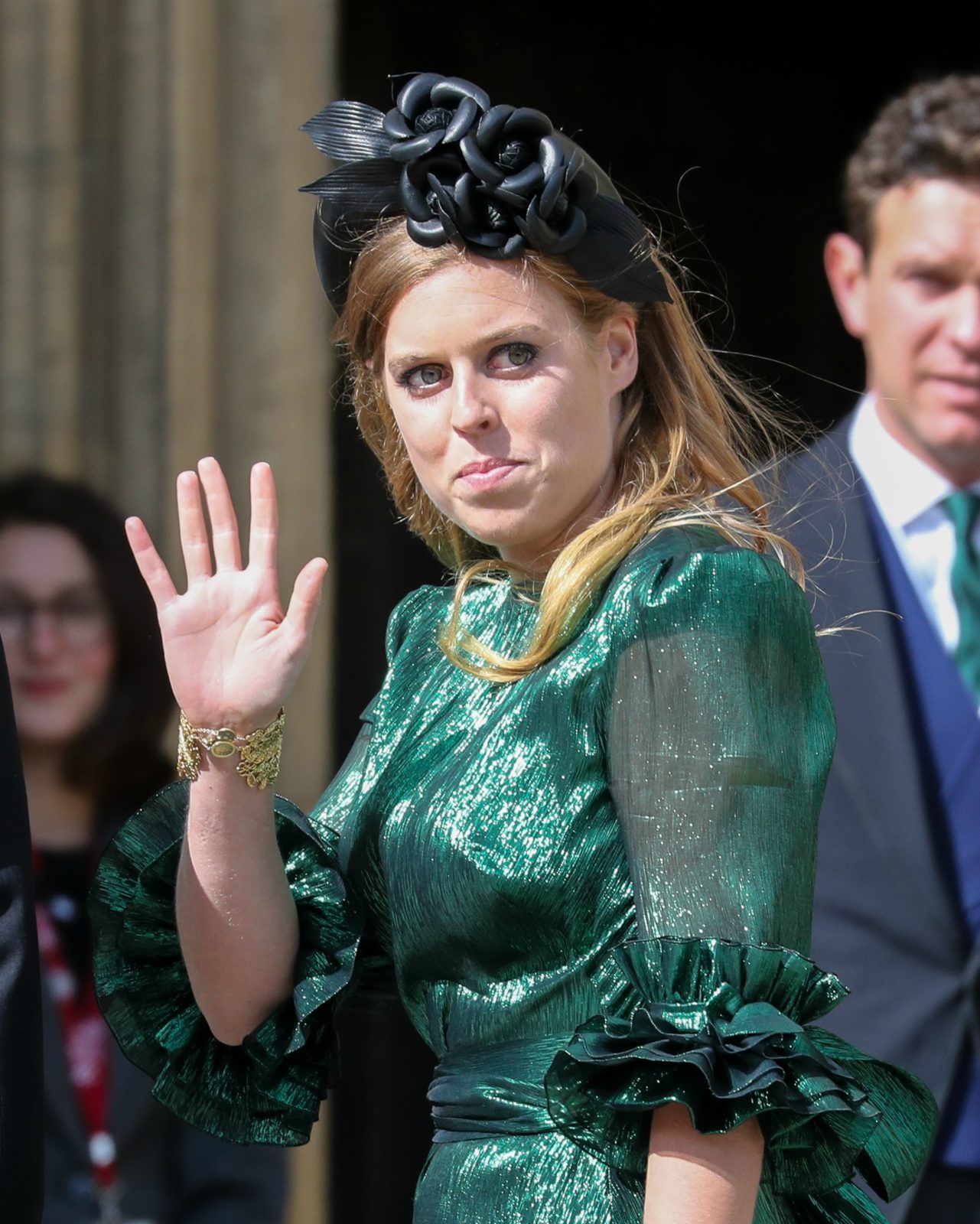 The three women have come a long way when it comes to fashion. Princess Eugenie is no stranger to sharing vintage photographs of her family on social media and took the opportunity earlier this year to poke fun at their fashion sense. In one post on Instagram from her awkward teenage years, the daughter of Prince Andrew shared a photograph of her and Beatrice in their church outfits.
"Bea and I are laughing hysterically after contemplating what on earth was in our handbags that day going to church," she wrote. "We quite clearly are loving our full lime green and lilac suits!!
The shoes, the headbands… yes to the 90s."
In another post, she shared a photograph of herself as a three-year-old with her mother in 1993. A much younger Sarah could be seen wearing a floral skirt in that picture.
"With all this incredible sport taking place this summer I thought I'd throwback to us watching my Sisters Sports Day 1993," she captioned the picture.