Meanwhile, Brigitte, 66, stood out in a beautiful powder pink dress which fell above the knee and showed off her amazing figure. The dress had an open black neckline and two pockets at the front, giving it a stylish and timeless appearance, and like Mary she towered in stilettos – opting for classy black instead.
Brigitte wore her blonde hair down too and flashed a beaming smile to her companion throughout their trip out together.
Sharing a series of photos of the pair online, the Daish royals' Instagram page explained that they visited the Sonja Ferlov Mancoba art exhibition, which "follows the Danish-French Sonja Ferlov Mancoba, who was born in Copenhagen and in 1936 moved to Paris and got a studio next to the world-famous artist Alberto Giacometti. Here, Mancoba also came on the trail of surrealism, and it can be seen in her semi-abstract creatures, warrior figures and masks of clay and plaster".
Following their visit to the Elysee Palace, the pair also enjoyed lunch together.
It's not the first time the pair have made headlines with a stylish outing together and last year they turned heads in striking red dresses during a meeting in Copenhagen.
Welcoming the first lady and her president husband Emmanuel Macron to Denmark's capital, the Danish royals were full of smiles as they gave the couple a tour of the city during their two day visit.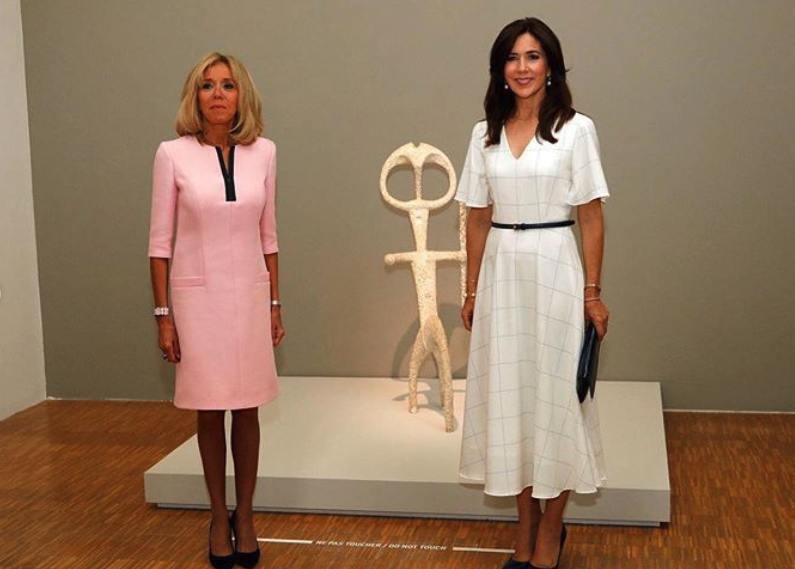 With her brunette locks pulled back into a low bun, Mary looked classy and elegant in a stunning high-necked dress by Brazilian designer Raquel Diniz at the time.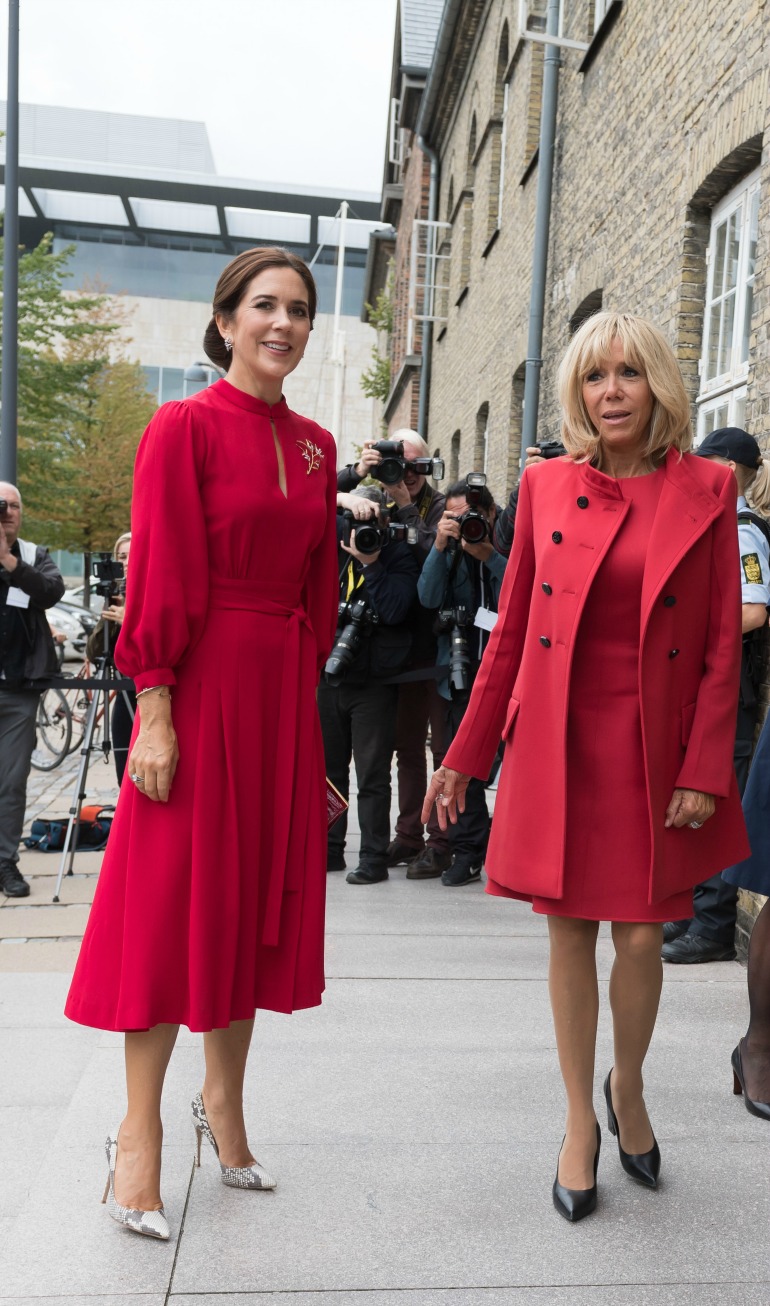 Falling gracefully past her knees, the stunning red Armonia silk georgette dress was the perfect fit for the Aussie born royal as it tied in at the waist showing off her slim figure.
And the French First Lady looked just as beautiful in a simple red dress that hung just above the knee and a long tailored coat in the same colour.
Do you like Mary and Brigitte's latest outfits?