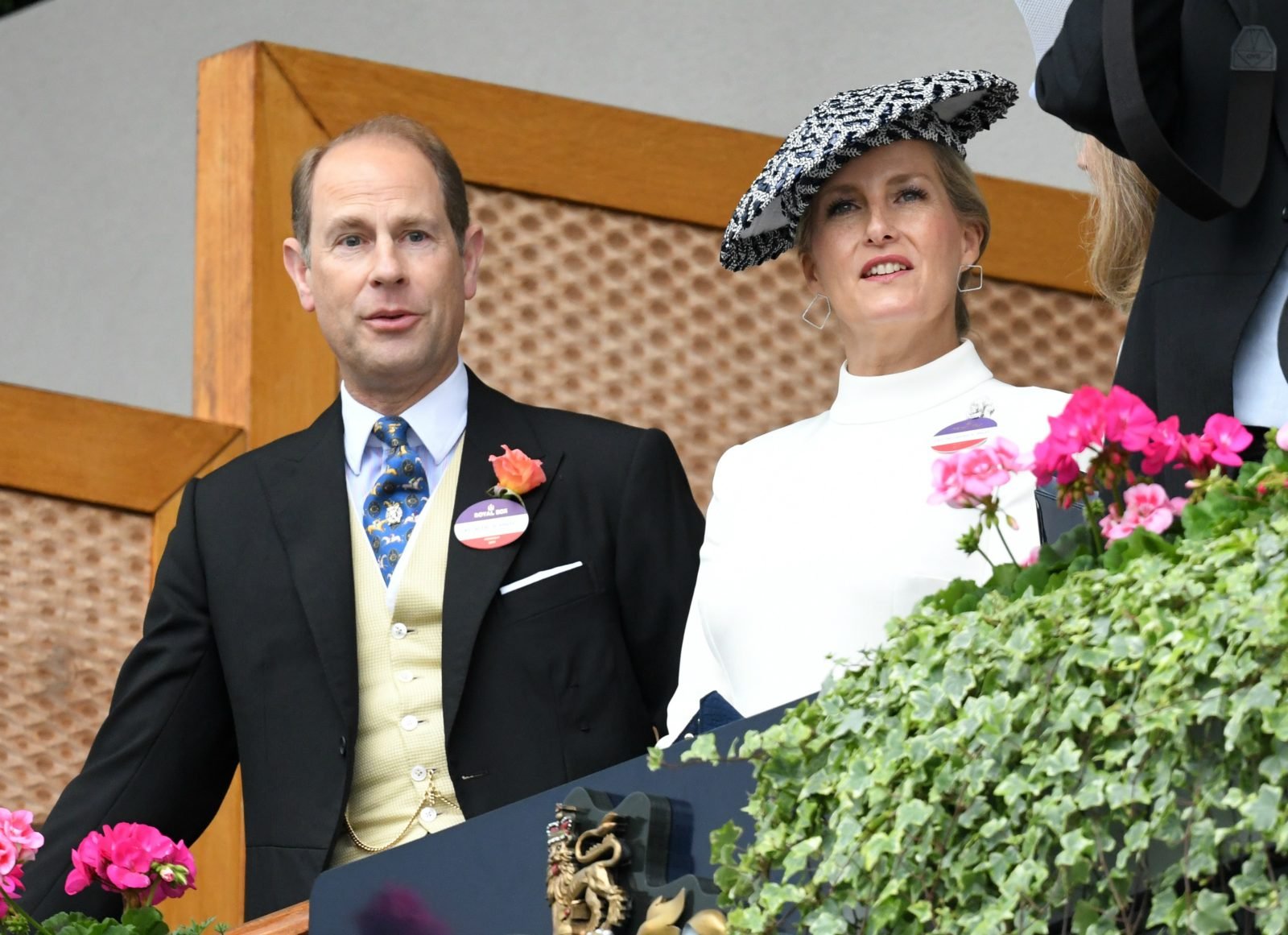 The royal family were the first to congratulate the pair on the special day, sharing a stream of photos on Instagram of their wedding day.
While one shows Sophie beaming with happiness beneath her long white veil, more show her waving from her carriage before joining her new husband on the steps outside St George's Chapel at Windsor Castle – the same place Prince Harry recently wed Meghan.
Sophie opted for a beautiful ivory silk wedding dress designed by Samantha Shaw on the day, which she coupled with the crystal beaded veil. She had shorter hair at the time and wore it clipped slightly back beneath her tiara – which was a previously unseen piece from the Crown Jewel collection.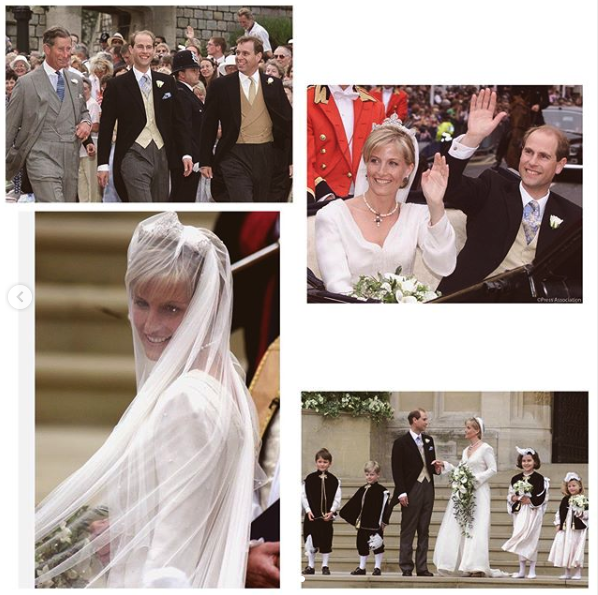 The royals' official Instagram page wrote alongside the charming photos: "Wishing The Earl and Countess of Wessex a Very Happy 20th Wedding Anniversary! #OTD 20 years ago, The Earl and Countess were married at St. George's Chapel in Windsor."
Fans flooded the post with comments, with many commenting on how similar Sophie looked to the late Princess Diana on the day. One wrote: "She looks like Princess Diana," while another added: "She has always reminded me of Princess Diana."
Meanwhile one fan commented: "Lovely low key couple. Sophie is so classy, hard-working and unaffected," and another added: "What a wonderful woman she is. Such a blessing to the Royal family."
It was the second day at Royal Ascot for the couple on Wednesday, as they also joined the Queen, the Duchess of Cambridge, Princess Eugenie and more there on the first day of the glamorous event on Tuesday.
On that occasion, Sophie opted for a baby pink patterned dress with a similar high neck, while Prince Edward chose another tux with a grey waistcoat and yellow patterned tie.
According to Kensington Palace: "[the Royal Ascot] has become Britain's most popular race meeting, welcoming around 300,000 visitors over five days. Ascot Racecourse was founded by Queen Anne in 1711, and has since received the patronage of a further eleven monarchs."
Do you have a message for the couple on their wedding anniversary? Do you remember watching their wedding day 20 years ago?